Every workday comes with its own challenges and setbacks, yet employees often find ways to overcome them on their own, while achieving their goals at the same time. One day of stress-causing triggers is no big deal, but pile them up for a few weeks, and you get a disastrous recipe that companies rarely notice early enough to prevent – the recipe for burnout. The end result is reduced productivity, employee satisfaction, and an increase in work-related stress for the long haul.
Not paying attention to the little things can lead to major shifts in your company culture down the line, so it's crucial to work on preventative measures to beat stress as early as possible. Especially if you want to
elevate productivity in the new normal
and make people feel safe in the workplace, you need to get creative with how you prevent work-related stress, minimize setbacks, and enable your employees to focus on their own professional output. Here are a few hacks to help your teams thrive.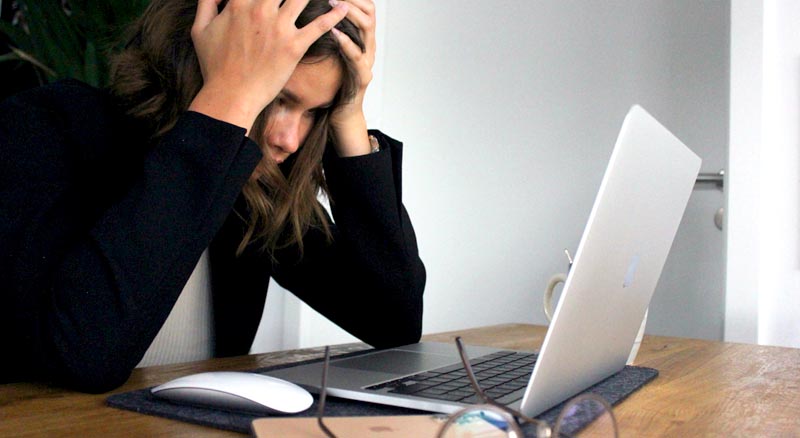 Use tech to streamline work
When communication isn't optimized in your organization, you cannot expect people to collaborate effectively or to understand what is expected of them. No matter if you have on-site staff, remote workers, or both,
use technology to streamline communications
in your business and make sure that everyone is in the loop, involved, and heard.
Employees that can interact without issues, get regular updates and notifications, and that can collaborate in real-time no matter where they are will always be more productive and far less stressed. Healthy, transparent communication is the foundation of productivity, and it will make sure your employees can express their issues, share their feedback, and receive feedback that will ultimately help them become better at what they do.
Provide energy-boosting drinks
Among many hacks that help employees eliminate stress, some are more effective than others, and some, like energy drinks, have the power to help employees regain momentum and improve their performance at a moment's notice. Employees can
introduce nootropic drinks
that contain natural, cognitive-boosting ingredients such as ginkgo biloba and ginseng, and that will enable them to optimize their productivity quickly and efficiently.
These smart drinks can help employees boost their memory, problem-solving abilities, and reduce stress in one fell swoop. When your team is on a deadline and they're feeling pressed for time, a smart drink can help them perform better without added stress.
Add healthy snacks to the menu
Some projects call for a little bit of extra energy and time, but that's no excuse to skip your meals or to choose fast food merely out of convenience. Employees need access to
healthy snack alternatives
to those traditional vending machine foods that tend to be loaded with sugar and have zero nutritional value.
Every business should collaborate with a food delivery service that focuses on healthy, balanced meals. Add to that, nutritious snacks such as nuts, seeds, fresh fruit, and protein bars can help elevate team spirit at the office, but also be the source of that extra energy some Fridays require. Good foods help people beat stress, boost energy, and stay dedicated to their health – all of which makes your workplace more productive over time.
Empower work-life balance
Employers who only care about the deliverables will never truly understand how to help their teams feel valued and heard in their workplace. This alone can be extremely stressful, as employees will often work overtime and take on extra tasks to keep up with the office culture.
In order to prevent these issues, it's essential that you
create great working conditions
that allow your employees to be productive without sacrificing their wellbeing or private lives. In addition to healthy food, healthy energy drinks, and distraction-busters (to which we'll get quickly), offer your employees various fitness programs, optimal healthcare, but also childcare for busy parents. Showing that you care will create an environment conducive to productivity and a sense of well-being.
Eliminate distractions
A noisy office is not just a nuisance – it can be a genuine stress trigger for creative people who need to focus on a time-sensitive assignment that requires imagination and attention to detail. Regular interruptions in the form of non-stop phone notifications can also add to the stress, not just for the individual whose phone is making the noise, but for their colleagues, too.
Help employees eliminate or at least limit distractions. This can be achieved by providing gadgets like
noise-canceling headphones
, separate offices for those who need to meet and brainstorm, and add-ons for devices to prevent social media notifications to pop up every two minutes. Talk to your employees to see what other distractions they're experiencing, and you'll also come up with the right solutions together to beat this stress source.
Being a dedicated worker is one thing, but becoming overwhelmed with responsibilities is completely unacceptable in the modern workplace. Any health-focused work environment should be designed to allow employees to be human, and that means taking regular breaks, making room for relaxation, and staying healthy despite work obstacles. Something that could make the place more peaceful and healthier are indoor plants and
using LED grow lights
to help them thrive.
Final word
Employees can take some control and restructure their workload in such a way to be more productive and efficient without the added stress. However, it's up to employers to strike that fine balance and ensure the kind of culture that focuses on wellbeing as much as it does on productivity.