The health crisis is far from over, but the business world is doing its best to go back to some semblance of normalcy, even though it's far from what it was before the pandemic. Knowing that, employers and entrepreneurs are doing their best to overcome the pandemic-caused setbacks at work, whether they're coming back to the office or they're choosing to work from home – or, then again, in a hybrid model to combine remote and office-based collaboration.
No business has been left unaffected by the situation. So, even if you've done business as usual, so to speak, emerging collaboration and engagement trends must be affecting your workplace in many different ways. In the midst of all that stress and chaos, the main concern employers are facing is the need for boosting productivity without causing burnout. To do that in the new normal and
with your remote workforce
, here are a few tips you can use.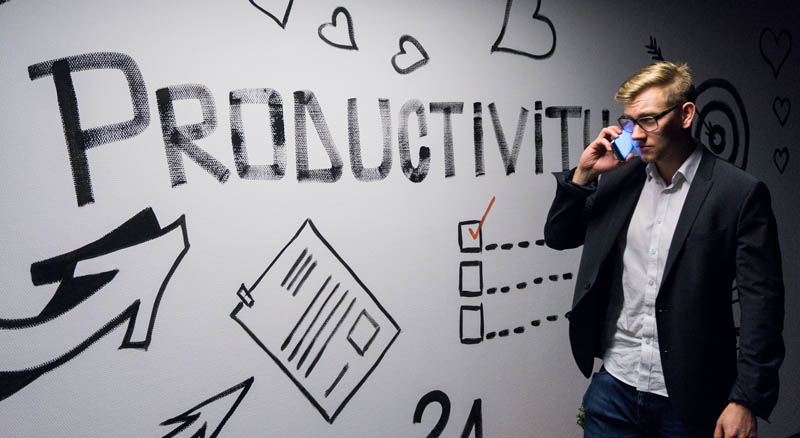 Use tried and tested collaboration tools
The pandemic has given a much-needed boost to so many companies that have been struggling with embracing advanced tech solutions, or even some of the simplest digital tools. If you haven't already, make sure to
pick a project management tool
that will help your on-site and remote workers connect in the new normal.
Better visibility, automation, and easy navigation in these tools help employees stay accountable for their work. They are much more likely to meet their deadlines when they have automated alerts and notifications, direct access to a cloud collaboration tool with all the relevant data, and real-time help from their teammates.
Ensure a strong internet connection
The simplest of issues can have the greatest consequences in the new normal for your employees. Now that at least some of your team members work remotely, you need to have a stable internet connection at all times to ensure effective collaboration. Some of your employees will work from their home laptops, while others will use their phones, so encourage the use of
a stable internet 4g connection
that will help everyone stay connected.
With the internet taken care of, you can meet on the go, via the phone, from home, and at the office without worrying about interruptions and poor audio and visual quality for your video calls. In case some of your employees aren't sure what type of a package they need to work effectively from home, help them find the best provider for their needs depending on their job and responsibilities.
Focus on health and safety precautions
Health and safety are
paramount for workplace productivity
. When your employees feel stressed and anxious about going back to the office in the new normal, even if they work in shifts and in a reduced capacity, you can rest assured they'll underperform.
For office workers, create the right layout that ensures ample distance to reduce the risk of viral infections. Provide basic hygiene essentials like hand sanitizers and wet wipes for tech tools your teams use daily. Contactless identification will also help, while employee training and education will keep their mind at ease. All of that combined means your workforce can focus on their jobs in a safe and healthy work environment.
One-on-one feedback sessions
Remote or not, employees need to understand what your expectations are for their performance, but you also need to get a better view of their own requirements to fulfill those expectations. If you don't provide a good internet connection at the office, noise-canceling headphones, or secure software, can you really expect them to perform well every day?
Feedback is what helps employers understand where they can improve their operations and what they can do to make their employees more productive. When you're
running a business from home
, all the more reason to communicate regularly to ask for their suggestions, constructive criticism, and creative ideas to resolve issues. These interactions make your employees feel valued and heard, while you also have the knowledge you need to provide a productive work environment for your employees.
Establish consistent and clear communication
Running multiple teams, especially in that hybrid business model means that you need to set the stage for clear, consistent, and transparent communication among all your team members, no matter where they are. Your
expert marketing manager
needs to understand their responsibilities clearly every time, your sales team needs to know how they can reach your IT crew if their software goes berserk, and your social media guru should be able to collaborate with your analysts.
For that to happen, you need to
pick your communication channels
and their purpose wisely. Make sure your employees know to use separate Slack chat rooms for professional and casual topics, and to use email correspondence only for business. Set clear boundaries on the use of social media during work hours – remote team members might feel that they have more freedom to scroll down their Instagram feed without direct supervision. Making sure they don't do that, and they respect these boundaries during their work hours will help you boost productivity across the board.
From ensuring your employees know that you're listening to their needs, all the way to creating a safe space at the workplace for them to collaborate without worry, it's up to you to boost your business's productivity in the new normal. We have yet to see what that term entails, and we're sure that it will change over time, but you'll need the listed essentials in your action plan if you want to help your employees thrive and build a sense of structure and stability no matter how challenging the future turns out to be.