On one hand, companies today fear the notion of digital overload as they begin utilizing so many different digital tools. The initial idea might be to simplify their workflow or to make it easier for remote teams to connect, but over time, the overwhelming use of digital might become counterproductive. What this often leads to is a general fear of introducing new tools or replacing old and outdated ones based on the premise that "it works". What if it could work better, with something more advanced and innovative at your disposal?
Technology is rapidly evolving, and that means that your business can, too. Choosing to upgrade to certain tech solutions and move from an outdated platform to a more modern one makes perfect sense in this competitive universe. It means giving your employees
the necessary means to be more productive
, engaged, and to collaborate seamlessly. Here are a few tech ideas to bear in mind when you're looking to improve your internal communication!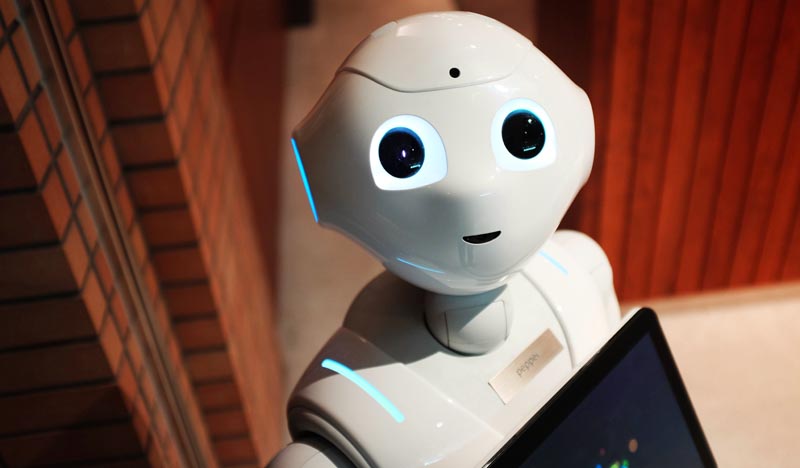 Project management software
Project management tools are lifesavers for many employee collectives. They've evolved to have all kinds of handy features that enable automation of a variety of menial processes and steps, reducing stress and time-wasters. They have become essential in connecting remote and on-site staff while elevating accountability and realistic goal-setting for everyone involved.
Look for a PM tool that encompasses the features that make the most sense for your industry, but also for the specific makeup of your organization. Depending on how your employees prefer to communicate, different tools will be of greater use for them.
Cloud-based collaboration
What may seem like common sense to one business could be a major breakthrough for another.
Cloud solutions
have been in use for a long time, but some businesses have jumped on this particular bandwagon only once the pandemic required it. For modern-day companies, using a trusted cloud solution means switching to a platform that's easily accessible to all employees, both the ones on-site and those working remotely. It also means added scalability in the usage of other, complementary software tools for different processes.
Make sure that your employees have access to a cloud storage option where they can collaborate in real-time with other team members on important projects. Cloud technology empowers creative exchanges, as you can integrate a slew of different tools that help teams connect, suggest ideas, and brainstorm together.
On-site digital screens and signage
Technology can be of use on more than a single front, especially if you know how to find and implement multifunctional solutions at the office. As many Australian offices expect to reopen in the near future, meeting employees on-site once again, companies in this region are rushing to find more interactive, engaging ways to help employees communicate.
Businesses are beginning to utilize
digital signage in Sydney
and other metropolises in an attempt to simplify and streamline on-site employee interactions. They can use the panels to book conference rooms, sign in or sign out, find their way in a larger office, or set up entire presentations. It allows interactive communication for all the people on the premises, but it also strengthens the brand's image and values.
Video conferencing tools
Remote work and hybrid work models have enabled another trend to sprout: video conference calls, presentations, and meetings that can enable entire teams to
connect with foreign workers
abroad as well as locally. It's difficult to imagine a world without Zoom today, as well as a number of other, similar apps that serve the same purpose.
Companies have introduced
the use of Zoom and other tools
in order to help their employees connect more effectively, but also to communicate with employees that work remotely. Video conferencing is the best alternative to traditional face-to-face meetings, helping employees stay on track with their goals.
Engagement with chat tools
Communication in the workplace never, ever boils down to projects and tasks only. Humans will be humans, so they will naturally want to comment on the latest funny dog video or tell a pun they've been holding in since the last conversation they've had. Setting the stage for such interactions to naturally occur at the office is what good management is all about. Your digital tools might be designed to boost productivity and accountability, but you can also use one dedicated tool to enable creative, joyful interactions.
Chat tools like Slack
have become widely popular in the US and the entire world for that matter. It serves as a perfect, office-friendly place for people to communicate without the urge to jump over to social media immediately. That way, you're encouraging exchanges unrelated to work, but you're also providing a safe space for those interactions to happen away from major sources of distraction.
Digital overload is only a possibility for your employees if you don't use the tools for what they are: tools of your trade, a means to an end. Give your employees what they truly need, and you'll be able to eliminate all else. Without superfluous digital gadgets and tech-based gimmicks at the office, you'll be able to focus on meaningful work that brings you joy and that brings your employees together. Most of all, you'll be able to develop a stronger business and a more productive environment for your teams.