Remote work has become extremely popular during our current times, mostly due to its necessity. As companies had to convert to remote, they were faced with an unprecedented challenge to manage their employees from a distance. Current and new employees are constantly faced with challenges working remotely, regardless of the potential benefits.
Rising costs and unexpected job losses have made home life challenging. Employees want to work effectively and keep their jobs in an increasingly competitive and challenging job market. Coronavirus has made most Americans lose income or their jobs entirely, causing many people to reconsider their options.
Freelancing work tends to cause issues with bills, rent, medical expenses, and other increasing costs. The potential inconsistency of pay can make some consider pursuing help from a
bankruptcy lawyer
for their money issues. While this is a good option in some cases, effectively training employees to maintain and gain new jobs will alleviate the stress that can lead to bankruptcy.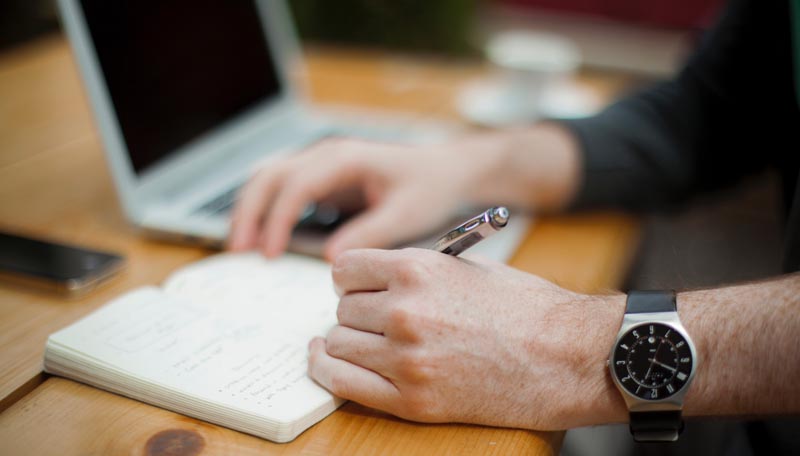 Give your employees the tools they need to succeed. You should be aware of the issues they face and be ready to Train them on good practices that can help create a better environment for them to work in. Here are a few challenges your employees face and how you can work with them and new employees to develop good habits that last.
1. Supervision
People learn differently. Some may need more support than others or may rely upon expertise to ask questions. As a manager, being available and responsive to your employees will benefit their work in the long run. A lack of communication or timely responses can slow an employee's effectiveness. Also, setting weekly or daily meetings for your employees can keep them on track to finish their tasks.
2. Distractions
At home, there's a lot of different distractions. The pet, a spouse, tv, etc., can all influence how your employees can work. Training your employees to create a similar structure to their office days will help them stay on task during work hours. In addition, a principle of effective management is to guide your employees to easy and achievable goals.
Distractions do happen, even in the office, so they shouldn't be considered entirely negative. Teaching employees to use some distractions as opportunities to take breaks can also help prevent feelings of being overworked.
3. Intercommunication:
Teaching your employees a proper way to communicate virtually is very important. This includes an appropriate expectation of when messages can be reasonably responded to and avoiding using all caps in emails or messages. Setting a guide for etiquette will prevent your employees from showing up to video conferences in the clothes they slept in or by teaching them how and when to send messages.
4. Cybersecurity:
Since a majority of your workforce is now on less secure networks than you'd have in the office, it is essential that you teach good cybersecurity habits. Teaching them to be careful storing sensitive information and be wary of phishing scams can help save your company time and potentially costly downtime from a data breach or something worse.
In some cases, an employer can install a VPN and virus softwares to negate these potential issues. Depending on the size of your company, dedicated work computers and mandatory password resets are other options to maintain security.
5. Social Isolation
Since remote work is very new for most people, many are unaware of the emotional and mental impact. As a manager, you need to be aware of this lack of social interaction and its potential to cause loneliness and depression. These can severely diminish work quality and effectiveness. By dedicating time to your team daily or weekly, you can create a team environment where your employees feel comfortable.
Encouraging your employees to share amongst themselves will help create that camaraderie they want and will make interactions between them more effective. This will boost collaboration, communication, and overall morale for your team.
6. Technical Challenges
Making sure your team is up to date with using software is essential to many other points here. Slow internet connections, low-quality video calls, and softwares can make working from home very inefficient for some. In creating a dedicated workspace, something as simple as an additional monitor can help boost productivity and give your employees something similar to an office environment. Using services like google workspace can also reduce issues from people using different softwares.
7. Work-life balance
Since work from home blurs the line between work and home, it's important to teach your employees about creating a separation. Spending extra time on assignments or projects can be detrimental and lead to your employees being burnt out. By creating a designated workspace and communicating the importance of taking breaks and lunch, your employees can work effectively.
Another suggestion is to tell employees to create a divide between work and home with strict boundaries. This echoes what we discussed in the intercommunication section, but creating proper expectations for responses and responsibilities is important. Taking the time to remove yourself from the home at the end of the day can benefit your overall mood and help create a feeling that you've "left work."
The most important takeaway here is that you need to be as available to your team as possible as a manager. Working from home is very different from traditional office environments, but it can work for you and your team. Training your team in these practices and communicating with them to see how you can alleviate the stresses of work from home will benefit your team's productivity.
About the Author

Veronica Baxter is a writer, blogger, and legal assistant operating out of the greater Philadelphia area. She frequently works with the Law Offices of David Offen, a busy bankruptcy lawyer in Philadelphia.