Many people still think human resources is strictly processing payroll and managing internal complaints. However, HR personnel have proven their role is far more impactful than this. The way people work has evolved tremendously, and that wouldn't have been possible without the role of human resources growing right along with it.
We're long past the days where HR's tasks were primarily administrative. Instead, the role of HR has evolved. Their responsibilities have grown to include
ensuring employee productivity
and wellness. HR staff is also heavily involved in communicating with company leaders about challenges that impact creating a healthy, efficient workforce and suggestions for overcoming them.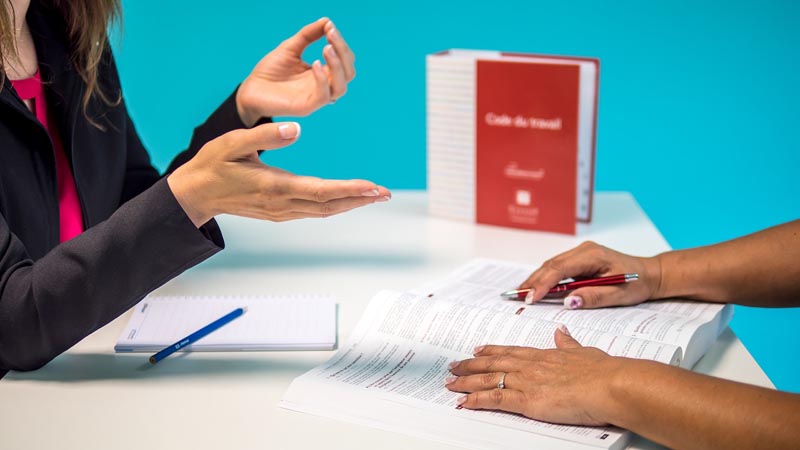 Read on for more about how the role of HR has changed in the past decade.
Wholly Supported Employees
Companies have since realized how harmful a high employee turnover rate can be and how influential a stable, supported workforce is. As a result, HR's role has evolved in the last decade to prioritize wholly supporting employees.
Work phones are issued out appropriately.
The company cell phone plan is current.
Any apps, contacts, and other important information are installed on each phone.
Security and protection products are in place.
The company cell phone policy is known to each employee.
Additionally, HR plays a more significant role in
ensuring employees are mentally and emotionally healthy
. Modern HR staff is efficient in encouraging in-office and remote employees to take breaks for their mental and physical wellness and to disconnect fully at the end of the workday. They're also advocates for personal and professional development. For instance, they are creating programs for further education or training. Or making resources like gym memberships or wellness days available.
Relationships Mean as Much as Resources
It wasn't a deal-breaker for HR professionals back in the day to lack relationship-building skills. This is mainly because their job tasks were administrative, as stated above. They also weren't often asked to interact with employees beyond helping them fill out their hiring paperwork or another menial task.
Now, interpersonal skills matter. These days,
those embarking on the HR career path
are mastering building employee relationships to better understand what they need to thrive in their role in the company. With these relationships, they learn more about:
The challenges employees are facing
What employees appreciate about the company culture
If they're being supported as expected
What tools, software, or technology do they need to perform their job
Their perspective on management
Their feedback on leadership styles
How to foster teamwork and collaboration
All in all, the role now requires a genuine intent to deepen relationships with employees to become a strong advocate for them. The relationship between HR and company leaders has evolved also.
Connecting With Company Leaders
The relationship between upper management and HR was leaned on as needed in prior decades. For instance, let's say an employee comes to their manager about a payroll issue. In that case, that manager would reach out to HR to resolve it and probably wouldn't reach out to HR again until the next issue that needed it.
Today, HR teams actively pursue a relationship with managers and C-suite executives. As a result, a deeper connection with company leaders drives a more complete support system for employees.
Also, company leaders are relying more on their HR staff in the recruiting and hiring process. This current relationship fosters open communication about recruitment expectations and HR's role in hiring top talent. There is also an opportunity to discuss what is needed for smoother onboarding.
Lastly, workforces everywhere now include global employees. So, HR has gone global as well.
Managing a Global Workforce
Remote work used to be an annual business trip or a day out of the week dedicated to visiting clients. It slowly progressed into working from a home office. And now, workers everywhere are enjoying the freedom of working from anywhere so long as there's an internet connection.
Remote workforces are growing, and companies are expanding their recruiting efforts to anywhere globally that houses top talent. HR's role now includes managing a global workforce. They're knowledgeable in:
International work policies
Cultural customs
Intercultural communication
Time zone differences
Current events
Tech tools for remote teams
Methods for keeping a global workforce engaged
Remote onboarding
Techniques for integrating global employees into the company culture
Ultimately, people from all over the globe fill our workforces these days. And forward-thinking HR employees are taking the initiative to educate themselves in managing a global workforce because of it.
Conclusion
Simply put,
the role of HR has evolved over the years
, growing with the changing nature of the workforce. Continue to track the growth of human resources to better support your current and future employees.