In today's digital age, having a strong online presence is essential for individuals and businesses alike. Whether you're a creative professional, an entrepreneur, or someone looking to explore a new skill, web design offers a valuable avenue for expressing yourself and reaching a wider audience. As you embark on your journey into the world of web design, a crucial question arises: Should you teach yourself or pursue a formal education? In this article, we'll explore the benefits and drawbacks of both approaches, helping you make an informed decision.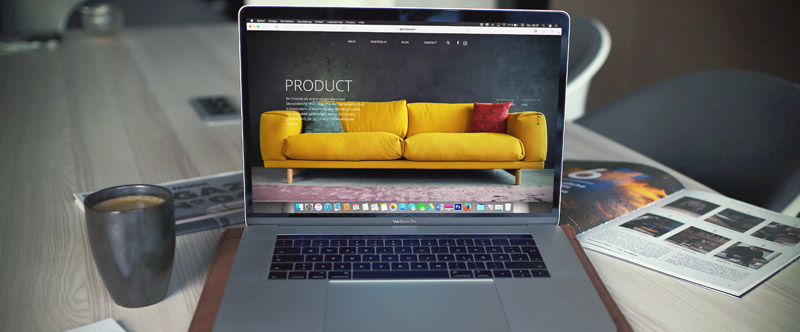 Photo by Igor Miske on Unsplash
The DIY Route: Teaching Yourself Web Design
Thanks to the wealth of online resources, teaching yourself web design has become increasingly accessible. From
interactive tutorials
to comprehensive courses, the internet offers a treasure trove of information that can guide you through the process of creating websites. Here's a closer look at the advantages and challenges of the DIY route:
Advantages:
Flexibility: Learning at your own pace allows you to balance web design with other commitments such as work or family.
Cost-Effective: Many online resources are free or more affordable than formal education options.
Hands-On Experience: Creating projects from scratch gives you practical experience, enhancing your problem-solving skills.
Freedom to Explore: You can tailor your learning path to focus on specific areas of interest, such as user experience (UX) design or front-end development.
Updated Knowledge: Web design trends evolve rapidly, and online resources often provide the most current information.
Challenges:
Lack of Structure: Self-guided learning might lack the structured curriculum that a formal education provides.
Incomplete Knowledge: Relying solely on online tutorials can result in gaps in your understanding.
Limited Feedback: Without an instructor's guidance, you may struggle to identify and rectify your mistakes.
Self-Motivation: Staying motivated and consistent can be challenging without external accountability.
Credibility: Some employers or clients may value formal education when considering your expertise.
The Formal Education Path: Getting a Web Design Degree
Formal education in web design, such as a degree program or a dedicated course, offers a more structured and comprehensive approach. Here are the pros and cons of choosing this route:
Advantages:
Structured Learning: A curriculum designed by professionals provides a step-by-step approach to mastering web design.
Expert Guidance: Experienced instructors offer personalized feedback, helping you progress effectively.
Networking: Being part of an educational institution exposes you to a community of peers and industry connections.
Credentials: A degree or certificate adds credibility to your skills and can enhance your employability.
Comprehensive Knowledge: Formal education often covers a wide range of topics, ensuring a well-rounded skill set.
Challenges:
Time and Commitment: Formal education requires a significant time investment, which might not be feasible for everyone.
Financial Investment: Degree programs can be costly, including tuition, fees, and potentially relocating for on-campus options.
Less Flexibility: Fixed schedules and deadlines might clash with other responsibilities.
Potentially Outdated Content: Academic curricula might not always keep pace with rapidly changing industry trends.
Less Room for Exploration: Formal education might focus more on theory, leaving less room for hands-on experimentation.
Creating a Banner Image: Finding Your Path
Whether you opt to teach yourself web design or pursue a formal education, there's no one-size-fits-all answer. Your choice should align with your learning style, resources, and career goals. Combining the two approaches can also be beneficial: start with self-guided learning to gain foundational knowledge, then enhance it with a formal program to deepen your skills and gain industry recognition.
In the end, what matters most is your dedication and willingness to learn. Web design is a dynamic field that rewards creativity, adaptability, and a genuine passion for crafting engaging online experiences. So go ahead, and
create a banner image
that represents your unique journey into the world of web design – a journey that's as diverse and vibrant as the websites you'll soon be creating.