Employee engagement is critical for any business. It is "the number of employees who are emotionally and behaviorally connected to their work and their organization." In other words, it's how happy employees are with their job and their company. If your employees aren't engaged, they're not able to be productive, and that's problematic for the business. But how can you improve employee engagement?
There are many ways to
improve employee engagement
, but videos are one of the most powerful tools for engaging employees. Videos are the most engaging form of content on social media today. They're growing in popularity among people who want to watch videos away from their computers or phones. If you want to boost employee engagement in your company, incorporate video into your strategy.
Studies have shown that when employees watch engaging videos, they're more likely to feel motivated and inspired to do their best work. That's why it's so imperative to create engaging video content for your employees. Not sure where to start? Check out these tips for making employee engagement videos.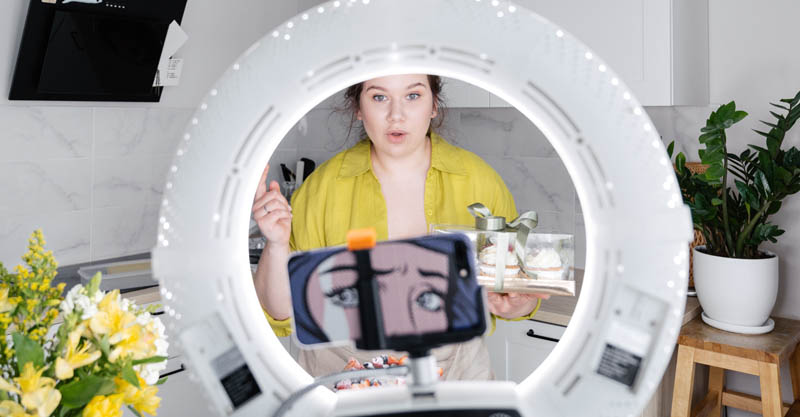 1. Promote company values through short and sweet videos.
It can be tough to succinctly sum up your company values in a way that's engaging and easy to understand. You may have the sincerest intentions, but sending emails to all employees with the company values written in them is time-consuming and complicated, and employees are likely to lose interest quickly. This is why creating short and sweet videos is so helpful - they capture attention and communicate key messages quickly and effectively. Videos are a compelling way to share your values in an engaging and fun way.
2. Make a video profile that introduces new employees.
When new employees start at a company, it can be challenging for them to feel welcomed and at ease. A helpful way to help them feel more comfortable is by creating a welcome video that introduces them to the rest of the team. This video can include fun facts about the company, who each employee works with, and what the culture is like. By
creating a welcoming video
, you can help new employees feel more connected and comfortable from day one.
3. Show off your team's skills with employee spotlight videos
Do you have a dedicated team of employees who work hard and make your company run like a well-oiled machine? If so, then you should consider creating a series of employee spotlight videos to showcase their skills and abilities. Employee spotlight videos are a great way to show off your team's talent and get new people interested in working for your company. They're also a fantastic method to motivate and engage your present employees. Celebrate your team's success and consider creating some employee spotlight videos.
4. Use videos to train employees on relevant skills and procedures.
Videos can be a great way to train employees on various skills and procedures, and they're also a great way to keep employees engaged. Studies have shown that when employees are given the opportunity to watch video tutorials, they are more likely to learn the information presented in them.
Videos are an excellent way to convey information quickly and clearly. They are suitable for both introductory and refresher training. In addition, videos can be incorporated as an aid when giving presentations. When selecting a video for training, make sure the topic is relevant to the audience. You should also think about the video's duration and how much time you want to devote to teaching the content. Finally, you should test out the video before utilizing it in a training session. This will help ensure that it is effective and engaging.
5. Create a video greeting to recognize employee achievements
When your company reaches a milestone or has a string of wins, take the time to celebrate with your employees. Recording a video greeting from the CEO or President thanking everyone for their diligent work can make employees feel appreciated and excited about the future. There are numerous
video ideas
for creating a greeting video that will provide your employees with something memorable to share with friends and family members. This will commemorate these moments of celebration at work.
Why Should Employers Prioritize Employee Engagement?
When it comes to employee engagement, many employers think it's only pertinent to focus on when they are hiring. However, keeping your employees engaged is something that you should be working on constantly. After all, if your employees aren't involved, they might not be as productive or happy.
Employee engagement should be a priority for employers since happy employees contribute to a happier workplace and lower attrition. Also, when employees are productive, it leads to a more successful business. Engaged employees feel like they are part of a team and are more likely to recommend your company as a positive place to work. In addition, constant engagement keeps your workers motivated and focused on their tasks.