Employees work hard day in and day out. When they contribute quality work, a reward can act as positive reinforcement for their productivity and engagement. On the other hand, when paychecks are the only result of their best efforts, their work can begin to stagnate as inspiration fades away.
Every employee needs the motivation to put their all into their team. From giving gifts to booking trips, the incentives that HR teams provide are tokens of your company's appreciation — rewards that employees can constantly work toward.
However, positive reinforcement must be organized to work. Without set guidelines, your HR team can easily slip into unethical gift-giving practices, which can demotivate employees instead of inspiring them. In this article, we'll suggest four ways you can give employees rewards, explain how to properly implement each idea, and explore how they can benefit your team.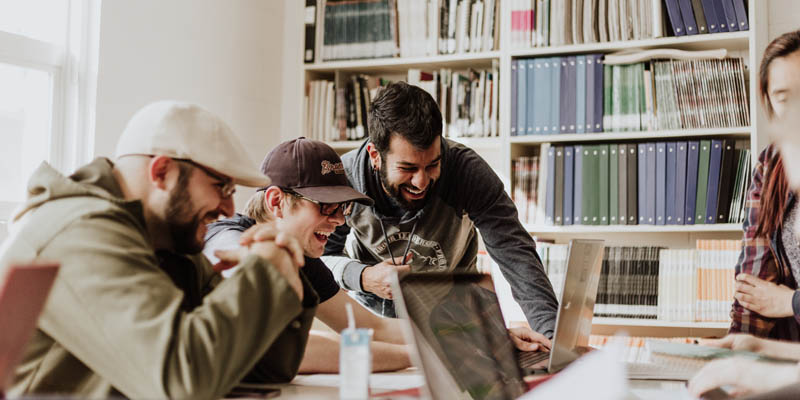 Improve Morale Through Gift Giving
When your employees put in significant effort to complete a major project or go above and beyond to help their team, their efforts are deserving of a gift. Gifts are great symbols of appreciation that show your employees you've noticed their hard work. Offering anything from new tablets to concert tickets can excite your team members— or, if you can't settle on one reward, you can
let employees choose between three to four gifts
of equal value.
Your gift giving can boost employee morale and productivity with this positive reinforcement to strive for. However, your efforts can be detrimental if not handled properly. Ethical gift giving — which prevents favoritism, discrimination, and general discomfort for employees — requires you to adhere to price limitations and restrictions on gift-giving occasions. Additionally, HR managers should
never pressure employees to contribute to group gifts
, which could lead to financial strain or a culture of disingenuous giving.
Make Birthday Celebrations Inclusive
Gifts don't have to exclusively be rewards for a specific achievement. You can also give them to employees on birthdays or work anniversaries to celebrate another year with your company. This type of gift can encourage employee retention and contribute to a positive work culture.
HR professionals must take care to
celebrate every employee without forgetting a single person
. This way, no one feels any neglect. If you're part of a large company, consider celebrating entire birthday months all at once (instead of recognizing every employee's birthday) to streamline your workload — but don't forget to give each person a gift of their own.
Plan a Trip for Your Team
Business trips are a fantastic way to reward an employee base, particularly when you're hosting a fun retreat that allows everyone to bond. Trips are incredibly exciting rewards that can lead to tremendous experiences on the road or overseas. Plus, you can always plan out professional activities for your company to make the most of your time.
Choosing the right destination with the right activities
is only a part of business trip planning. To ensure employees feel equally included in the experience, consider the accommodations your team members need. While ridesharing can be an appropriate mode of transportation, it may not work for wheelchair users if accessible options aren't available in your city of choice. You'll also need to consider the activities (both professional and social) that your employees would prefer.
Create Your Own Company Traditions
If you want to go beyond traditional employee rewards and create a company tradition of your own, you can always get creative with your positive reinforcements. When your company offers rewards that are unique to your business, you can foster an engaging shared culture that will motivate your team members to become loyal employees.
Don't be afraid to ask your employees about their values, interests, and motivations, so you can choose rewards (and reasons for gift giving) that actually resonate with your team. Use the information they provide to offer more enticing rewards — gifts that are thoughtfully personalized, but not overly personal enough to make employees uncomfortable.
Reinforce a Strong Workplace Culture
It's easy for employees to experience burnout when they're constantly giving their work their all for nothing but a paycheck in return. Productive employees are happy employees who feel supported and appreciated by their companies. If you want to reinforce their strong work ethic, you need to regularly reward them for their hard work — whether it's immediately after achievements or to celebrate another year on your team.
However, giving ethically matters, too. Your company's gift-giving practices must guide you to provide fair, inclusive, and professional treatment of all. This way, no employee will get left behind or feel uncomfortable due to your act of kindness, and you can reap the benefits of the act of positive reinforcement.