Employing new people is always an exciting and adventurous process for every company, and it's all about bringing someone new to the team that might make a real difference in the future. However, not just anyone will do, which is why finding the perfect person for each position is simply a must. This won't be easy, though, and that's why using some of the most helpful and effective recruiting strategies you can find is always a good way to go. In case that's something you'd like to do in 2022 as well, here are a few suggestions to consider.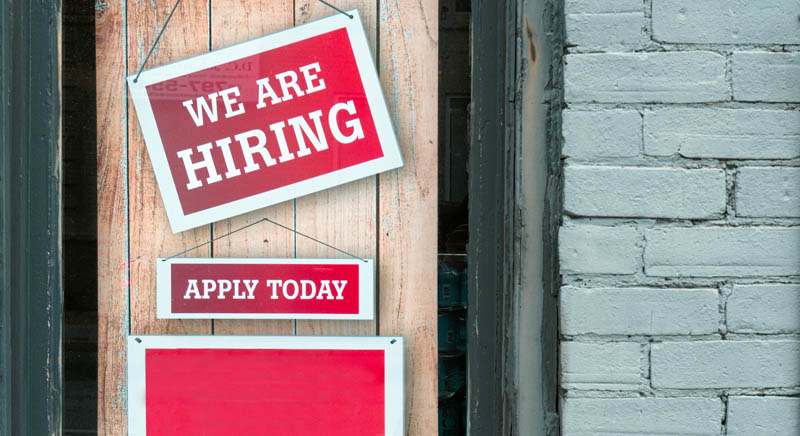 Photo by Eric Prouzet on Unsplash
Remote recruitment
Living in a world ruled by the global COVID-19 pandemic means that most people are spending their time at home and are unable to go to work as they did before. But, this also means that we're constantly discovering new ways to be productive and useful while we're at home and do our work in the best way possible. And what being at home and working online finally means is that you can do whatever you want and whoever you want, as long as people are ready to employ you over the Internet.
When you're an employer, this gives you a massive amount of freedom because you're able to recruit people from all over the world, no matter where they are and how distant from you they may be.
Hiring remote workers
has lots of different benefits, from giving you more options to choose from to saving you money in the long run, which is why you need to start thinking about this idea and making the most of it right now.
Recruiting apprentices
This is another old idea, but it's also one of the most useful ideas when it comes to finding reliable people you can hire. If you turn your apprentices into part-time or full-time employees, you'll know who you're hiring and why these people deserve your trust. These individuals are someone you already have a connection to and that's why you'll know what they can and can't do, and how you can make the most of their skills.
Hiring your apprentices is also a great way to boost the public image of your company and let the world know that you're someone who believes in young people and what they can bring to the table. This will encourage them to come to you and express their desire to become your apprentices, and that's something that's going to take your company to a whole new level in the future.
Aided recruitment
If you're running a company that employs a certain type of people and insists on finding employees who are knowledgeable, highly skilled, and properly trained, you may not be able to do these things on your own. This isn't like hiring just the first person who comes your way and then hoping that everything will be alright – instead, you need to be sure that the people you hire are perfect for the position, or they might jeopardize the future of your company.
If you're in this position as well, you may consider looking into recruitment agencies that might help you find the right candidates for the job. If you're in the construction industry, for instance, getting a
construction recruitment agency
that will do everything in your stead will save you tons of time and energy, and you're going to get an amazing employee who's going to help your business reach new heights. The same goes for other similar industries as well, so if this is your niche as well, don't be afraid to look for some help straight away.
Recruiting experienced people
In the end, this is one of those ideas that are a bit controversial because not all entrepreneurs are into them. But, if you think about the benefits of hiring older and more experienced individuals, you'll notice that this is a great way to go.
These people already have all the skills that you need, as well as tons of experience that might be crucial when thinking about the future of your company. Also, they're usually more stable, self-aware, and adaptable, and those are the things all entrepreneurs could benefit from.
Hiring new people is always tricky, but if you use these ideas and maximize their potential, you'll be able to find some amazing employees in no time at all!