Most HR professionals have been trained to aid employee onboarding and ensure that new hires get off to a great start.
But what about offboarding? When was the last time you reviewed the way you said "goodbye" to your employees?
A solid offboarding process is a crucial part of your business's success. Offboarding can reduce the risk of cybersecurity threats, help your company avoid legal issues, improve current employees' motivation, and provide useful feedback to improve your business's operations.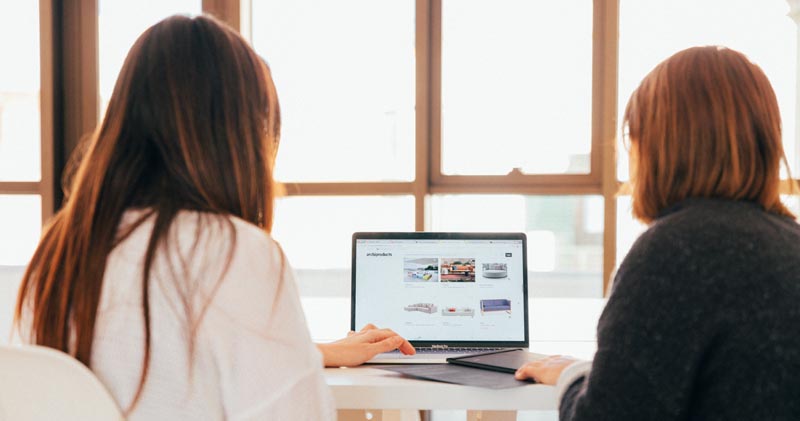 What Is Offboarding?
Offboarding is a surprisingly common part of business operations. Offboarding occurs whenever an employee leaves your company or switches roles within the business. As the HR professional in charge of offboarding, you need a clear approach to both scenarios.
Manage the resignation process: Schedule an exit interview, and notify the employee's clients and peers that they are leaving.
Complete the paperwork: Look over the employee's contract details and any NDAs they may have signed. Work with accounting to take care of any benefits, compensation, or taxes the employee may be due.
Plan the transition: Decide who will assume which responsibilities and consider a recruiting drive to fill the gap.
Employee tasks: Ensure that the employee who is leaving knows what they need to do before they leave (such as hand in I.D. or return company uniforms).
Secure accounts: Reset any login details your employee had to ensure they aren't able to access sensitive materials.
Leave an Impression: Ensure that the employee who is leaving has a pleasant last day — cards and gifts always go down well.
Negotiating each stage of the offboarding process will look different depending on your company policies and the industry you work in. But regardless of your firm's size and the sensitivity of your work, having a planned offboarding process will help everything run smoothly as you look to move forward.
Cybersecurity
Cybercrime costs businesses and individuals up to
$600 billion annually
— that's nearly 1% of global GDP. If your business fails to take the threat of cybercrime seriously, you're likely to end up as the victim of hackers and phishing scams that may cripple your company.
Surprisingly, many cybercrimes start as insider threats.
Insider threats
occur when "someone uses their authorized access—intentionally or unintentionally—to compromise your organization's network, data or devices." Employees who have either left or are due to leave pose a particularly strong threat to your cybersecurity via insider threats.
Most insider threats are not malicious attempts to undermine your business. However, if you fail to reset login details and clear former employees' accounts, there is a chance that they will accidentally grant hackers and phishing scammers access to sensitive company or customer data.
To account for this threat, part of your offboarding process should ensure that authorized access is entirely revoked for employees that are no longer part of your company. This also means that you should clear any synced log-ins, as personal devices pose a serious security risk.
Legal Issues
Most offboarding transitions go smoothly and without complications. However, from time to time, a legal issue may arise when an employee moves on or transitions to a new role within your business.
There are a few different types of
employment lawsuits
that might arise during the offboarding process. As an HR professional, you need to be able to deal with unions, injury claims, unfair dismissal lawsuits, and class actions.
Preparing for these issues doesn't require you to become a legal expert overnight — your business' lawyers will do most of the heavy lifting should it come to lawsuits. However, you should be prepared to put together a professional approach and have a clear understanding of former employees' contracts. This ensures that you don't make the issue worse and helps everyone move forward positively.
Employee Motivation
The offboarding process has the potential to severely impact your remaining employee's motivation — in both a positive way and a negative way. Accounting for people's emotions and motivation when their peers are leaving them is vital to ensure that your workforce feels respected and valued, even among staff changes.
You can
empower your employees
by involving them in the offboarding process. Ensure that you get the basics covered like a signed "farewell" card and give them a small fund to purchase a gift, like a plant or a gift card. Getting an employee's peers involved in the informal stage of the offboarding process shows that you care about everyone's well-being, regardless of their employment status.
You can also gather feedback from employees who are moving on. Of course, you'll need to take employee feedback with a grain of salt — particularly if they seem a little disgruntled during the offboarding process. But even negative feedback can help you improve the workplace for remaining employees who may not be as frank as employees who are due to leave.
Conclusion
A good offboarding process ensures that your business remains secured against cybersecurity threats and maintains your existing employee's motivation. By planning ahead, you guarantee that all employees feel respected and that you can appropriately handle any complaints or special requests that come your way.