Giving back to the community seems like something people mainly engage in through their personal lives. However, they can also satisfy their craving for volunteering and charitable endeavors in their professional lives.
Employers often offer their employees a paid day or two outside of their sick and vacation days to participate in volunteer work. But they should invite and encourage their employees to do more regarding giving back to the community because of
how positive and influential it can be
on employee morale. You can improve employee morale, boost productivity, and allow positivity to permeate your company culture.
Giving back isn't just good for your company, but it's also good for your community and the world. For this article, though, we'll focus on how volunteering and charitable giving are good for company culture and overall employee morale. Let's get started.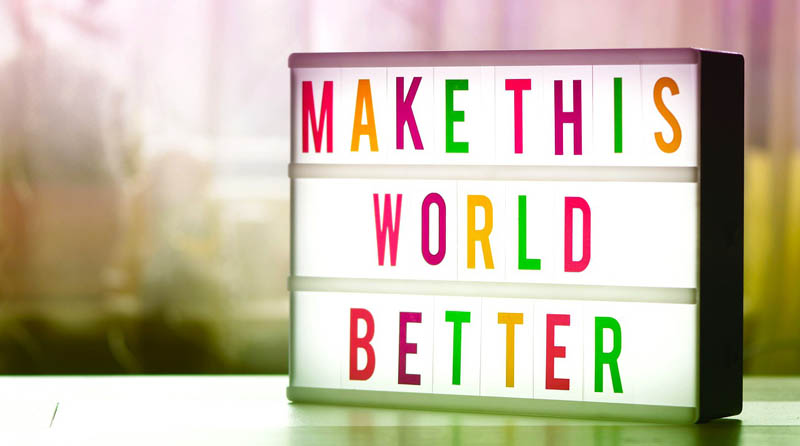 Define a Purpose in Life
First, employees with high morale usually have an idea of their purpose in life. In other words, they've got something to live for that's bigger than themselves. That said, volunteer work can help your employees define their purpose in life. When your employees have something to believe in, they are more likely
to excel in the workplace
.
If an employee finds their life's purpose through a volunteer opportunity at work, they're more likely to remain loyal to the company because you've helped them do something so massive in their life. Even if they don't stick with your company, you should find comfort in knowing that you pushed your employees to do something they love and impact the world while doing it.
In addition, when your employees give back to the community, it can lead to an excellent work-life balance.
Work-Life Balance
We can't tell you how many employees worldwide are begging for a better work-life balance but have no idea how to achieve it. Most people working full-time neglect their personal lives and put all of their energy into growing their professional lives. In addition, they may want to volunteer but can hardly ever find the time to do so.
If you can make volunteer work more accessible in your company and give your employees all the support they need to participate in it often, you can help them create more of a work-life balance. They'll be enthusiastic about work because you actually care about them pursuing personal passions that they can nurture through volunteer work you provide.
Next, giving back to the community can improve employee morale because you can create a positive company culture.
A Positive Company Culture
One of the best ways to increase employee engagement is
through "intentional" company culture
. In other words, your company's mission, values, and vision are clearly defined and intrinsically positive.
Ensuring your employees have ample opportunities to give back to their community can help you create such a company culture. By doing so, you'll better your company's reputation, and in turn, attract and retain top talent easier.
Just be sure your charitable donations
go to a reputable organization
because your employees will feel a sense of betrayal if they find out you're supporting an organization that doesn't serve the community the way it says it does or your employees value. So, ensure that your company's charity or volunteer opportunities are well-researched and in alignment with your company's values.
Volunteerism and charitable giving are fantastic for furthering team communication and collaboration as well.
Further Team Communication and Collaboration
Employees can connect even more through their support and love for a particular mission, volunteer opportunity, or charitable event. As a result, each team's communication and collaboration improve, even across departments.
Encourage your employees to participate in giving back to the community together. That way, while they're doing something extraordinary for the community, they're also building their relationships with one another.
Lastly, giving back can motivate your employees to engage in a holistic health journey.
Encourage a Holistic Health Journey
It isn't talked about enough, but giving back to the community can inspire your employees to embark on a holistic health journey, meaning they prioritize their physical, mental, and emotional health.
For instance, volunteering can sometimes involve strenuous work or long hours on your feet. If your body isn't prepared to sustain this kind of stress, you won't be able to put your best foot forward in these opportunities. So, employees who are serious about giving back to their community may be even more motivated to
stay energized for volunteering
by eating healthy, establishing a sleep schedule, cutting out unhealthy habits like smoking, and staying hydrated.
In addition to physical health, volunteering can spark emotional and mental growth. Your employees can become more in tune with their emotions and appreciate them in others while also nurturing a humble, open mindset.
Conclusion
There is an apparent relationship between giving back to the community and improved employee morale. When you encourage your employees to volunteer and participate in charitable giving and events, you help them define their life's purpose and create a better work-life balance.
You also help boost their morale because they're immersed in a positive company culture that fosters team communication and collaboration.