The holiday season represents a wonderful time of year for businesses of all sizes and across all industries. But the season can create challenges for HR managers. Fortunately, HR managers that develop and maintain holiday policies are well-equipped to handle these challenges.
Why Do Businesses Need HR Holiday Policies?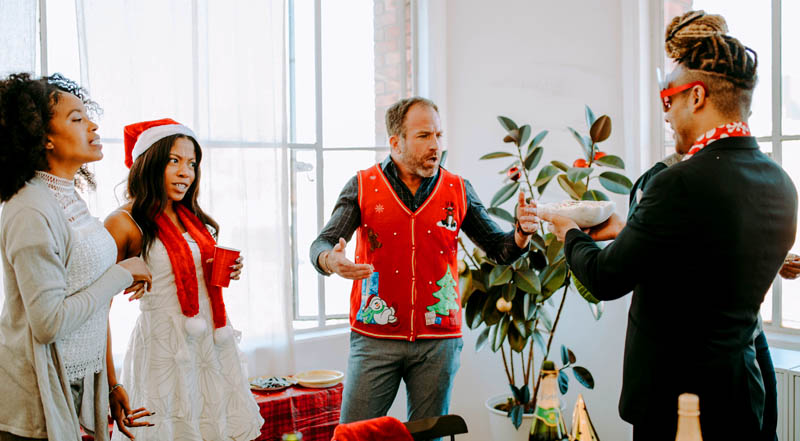 Holidays can be hectic for HR managers.
Firstly, employees frequently request time off during the holiday season. Meanwhile, HR managers are tasked with handling employee time-off requests. They must track and respond to these requests and ensure that their business maintains sufficient staffing. Otherwise, failure to do so can make it difficult for a company to remain productive and efficient.
Let's not forget about the end-of-year rush that plagues many businesses. Some companies face intense pressure to close out the year on a strong note. And HR managers must do their part to help their businesses do just that.
There are also
holiday bonuses
that need to be considered. HR managers are often responsible for distributing holiday bonuses. They must do so in a way that ensures employees are fairly rewarded. At the same time, HR managers must consider how certain employees may respond if they feel their holiday bonus is insufficient.
Furthermore, HR managers must plan and execute holiday celebrations. HR managers must ensure employees get ample notice about these celebrations. They should do everything in their power to
make holiday celebrations inclusive
.
The bottom line: HR managers have a lot on their plate around the holiday season. Fortunately, those who establish appropriate HR policies can teach employees how a business operates during the holidays. They can ensure workers know what to expect from a business throughout the holiday season, too.
What to Include in an HR Holiday Policy
1. Paid Holidays
Craft a list of paid holidays that workers can access at any time. And review and update this list annually.
? New Year's Day
? Martin Luther King Day
? Presidents Day
? Memorial Day
? Independence Day
? Labor Day
? Thanksgiving
? Christmas
There are also several state holidays. For example,
Massachusetts celebrates Patriots' Day
on the third Monday of April. As such, many Massachusetts businesses give their workers time off for Patriots' Day.
2. Working on Holidays
There can be instances in which employees are required to work on holidays. Thus, an HR holiday policy should define rules in which these instances can arise.
For instance, an HR policy can require a business to give its workers at least one week's notice if they must work on a holiday. It can also state if employees who work on holidays receive their regular hourly rate or overtime pay.
Also, account for employees who may be on leave during the holidays. An HR policy can define if these workers will still receive holiday pay.
3. Holiday Time-Off Requests
Provide details about how employees can submit holiday time-off requests. Employees should have no trouble finding information about a business' paid time-off policy. Moreover, define how and when workers need to send formal requests for time off during the holidays.
4. Holiday Bonuses
Explain if a company offers holiday bonuses. If a business provides these bonuses, an HR policy should describe how they work and when workers should expect to receive them.
5. Holiday Celebrations
Create rules to limit business liabilities during holiday celebrations at work. These rules help limit the risk of
compliance issues
that can put a company and its employees in danger. Establish rules surrounding inclusion at holiday celebrations as well. In doing so, HR managers can ensure holiday celebrations provide positive experiences for all employees, regardless of background.
Tips to Develop and Maintain a Successful HR Holiday Policy
Include the aforementioned components in an HR holiday policy. In addition, use the following tips to ensure this policy hits the mark with all employees, at all levels.
1. Meet with Workers and Learn from Them
Host HR holiday policy brainstorming sessions with workers. During these sessions, HR managers and employees across myriad business departments can work together to verify a holiday policy meets the needs of all personnel. HR managers can even
use an online whiteboard to engage with employees in real-time
about holiday celebrations and other components of an HR holiday policy.
2. Conduct Employee Surveys
Use employee surveys to check the pulse of a workforce during the holiday season. HR managers can
conduct surveys
to gain insights into employee morale through the holidays. They can then use these insights to keep workers' morale high and boost employee engagement.
3. Be Proactive
Connect with employees to create an HR holiday policy. HR managers can then
keep the lines of communication open with workers
as the policy is developed and executed. From here, they can collect feedback surrounding the policy and identify ways to improve and optimize it.
Get started on an HR holiday policy. That way, HR managers can help their businesses
prepare for the holiday season
and enjoy it to the fullest extent.