Running a business is one of the best ways to make a living, but it's also one of the most challenging things in the world. No matter where you live, how old you are, and what industry you're in, being a business owner means that you're in charge of tons of different things and that you need to solve tons of different problems every single day. That's what makes this position so hard and if you're one of those people who don't perform well under risk, you might think about doing something else. But, what if you're in charge of a family business that has been around for generations and you're supposed to save it from a financial disaster? Well, if that's the case, you have to look into various ideas that might help you secure your family legacy and take your company to a whole new level, and in case you're not sure how to make that happen, here are a few ideas to consider.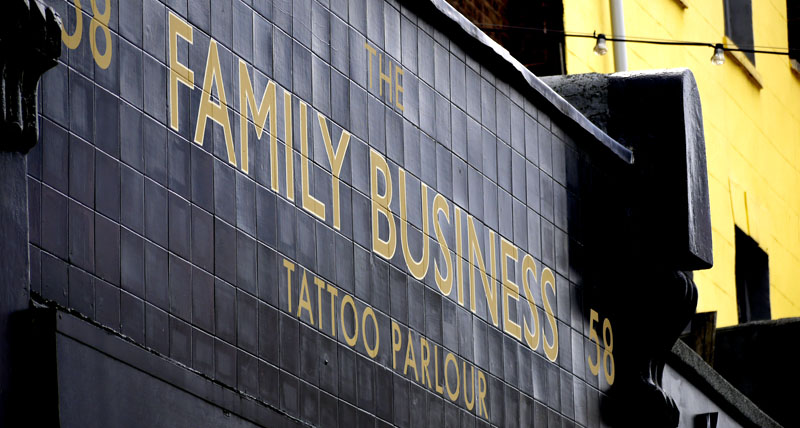 Photo by Brett Jordan on Unsplash
Work with your family only
Working with your family might not be the perfect scenario when it comes to running a business, but if you're running a family business, these are precisely the people you should be working with as often as you can. Since these people are your family and you're supposed to be running your family business together, you shouldn't have a problem getting on the same page and coming up with ideas that will help you all the most.
Just because some people don't like hiring their family and working with their closest relatives, this is one of those ideas that come with lots of different benefits, especially when speaking about paying taxes and making sure you're doing everything in accordance with the law. And the best thing about this idea is the fact that you can always inspire other members of your family to join you and help you do wonders for
your company's future
. This is probably the best way to secure the legacy of your family and provide your successors with a chance to continue doing the same in the decades to come too.
Work with professionals
In case you're not a fan of hiring your closest relatives to work for you or to encourage them to join you as advisors or board members, you can always go in another direction and do business with strangers only. This is a move that comes with tons of benefits of its own, and the biggest perk of doing this is the fact that the outside workforce is objective and ready to work not because they have to, just to keep the family business going, but because they truly want to.
This is particularly true when you're thinking about getting some legal help and finding lawyers who are going to help you run your company in the best way possible. Trusting people with the most experience is always better than trusting someone just because they're related to you, which is why it might be a good idea to get some professional
wills & estates lawyers
who will help you transition after a former family board member or another vital player in your company passes away. This way, you'll make sure that everything's in order and that every wish of the older generation of your family is respected, which is precisely what we're all hoping for when running a company like this.
Work with the right suppliers
This is another amazing and very effective way to keep your company afloat, regardless of its size and industry. It doesn't matter who you hire and who you're paying to advise you - if you're not giving your suppliers the attention they need, you won't be able to make your company financially stable and lucrative in the future. Your suppliers are probably among the most important people to you, and if your collaboration with them is successful and positive, you'll have nothing to worry about when thinking about your future as a business owner.
Of course, that doesn't mean that building a great relationship with your suppliers and maintaining it for years and years afterward is easy. On the contrary, this might eventually turn into the hardest thing you've ever done, but if you want to prevent this type of scenario from happening, you should know what to do and how to tell your suppliers that you want to continue working with them. This will keep them motivated too, and they'll continue being happy to deliver your goods to you in no time at all!
Running a family business is one thing, but running a successful family business is something opposite. Luckily, if you use some of these ideas, you'll soon start noticing changes and earning more money than ever before, and that's the best way to protect and secure your family legacy.