In the dynamic world of business leadership, recognizing and nurturing untapped potential within your team is an invaluable skill. This article from Insightlink will provide valuable insights and resources for company leaders on identifying underused employees and unlocking their full potential. By implementing these strategies, you can cultivate a culture of growth, innovation, and empowerment within your organization.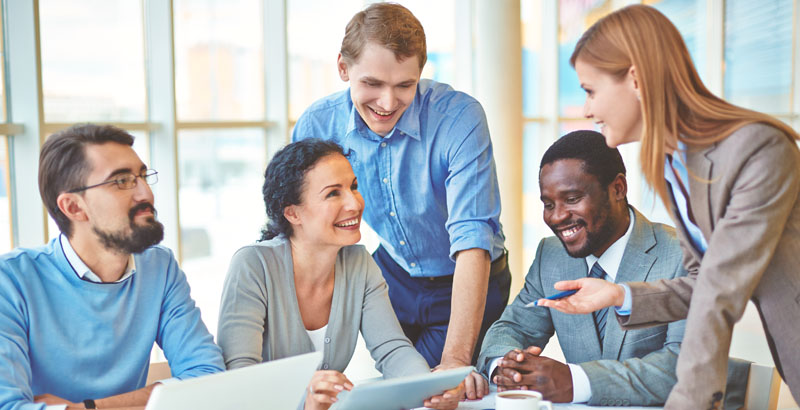 Image by pressfoto on Freepik
Unlocking Career Advancement

Rewarding exceptional performance motivates the individual and sets a benchmark for others. It's about aligning personal ambitions with organizational goals to unlock a mutual path of career advancement.
Investing in Ongoing Learning

These opportunities enable employees to stay current and relevant in their fields. Moreover, encouraging continuous professional development makes employees feel valued, which can significantly enhance their contribution to the company.
Guiding Through Mentorship
Nurturing One-on-One Connections
Leaders can ensure that employees feel heard and understood by providing constructive feedback and growth guidance during these sessions. This approach enhances employee engagement and significantly boosts productivity, creating a more dynamic and committed workforce.
Exploring Diverse Business Facets
Exposing employees to different aspects of the business is critical for their holistic development and the cultivation of a versatile skill set. Implementing a strategy that rotates employees across various departments or projects proves highly effective in achieving this.
Fostering Collaborative Workspaces
This nurturing setting leads to a more dynamic and vibrant workplace and stimulates the exchange of diverse ideas and perspectives. Ultimately, this approach significantly enhances team cohesion and leverages a variety of viewpoints, resulting in more effective and creative problem-solving.
Wrapping Up
Recognizing and harnessing the potential of underutilized employees is advantageous for your organization and a strategic necessity in today's competitive business arena. By embracing these strategies and resources, you can uncover hidden talents, stimulate innovation, and create a more dynamic and empowered workforce. Consequently, your company will be better positioned for sustained success and growth.