Helping your team through any organizational change is difficult, but it can feel almost impossible when most of your employees are operating in a remote working environment. After all, when your employees aren't physically present in the office, it can be difficult for HR to execute change management properly while balancing the business's needs with employee morale.
However, with adequate planning, change management can still be effective even in a remote setting. To help you navigate change as efficiently as possible in your company, let's look at a few common organizational change management strategies and how they might apply to remote working employees.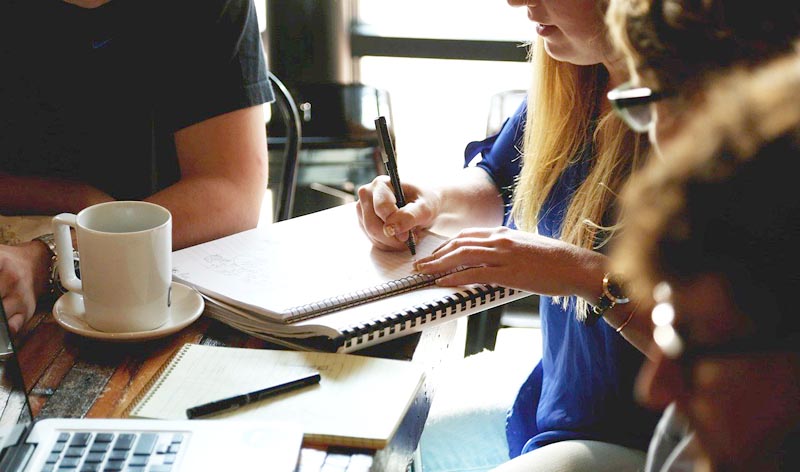 Image by StartupStockPhotos from Pixabay
What is Change Management, and Why is it Important?
When change happens in the workplace, it can be hard for employees (and even leaders) to cope and accept that change is happening around them. Change management techniques help us get through these challenging times. Change management is the process of implementing progressive improvements for the organization while avoiding change fatigue, which happens when change becomes too much to handle.
Carefully planning and executing changes across an organization is vital for HR teams to keep morale and productivity high in a company. If change management is done correctly, it can build trust between the people implementing change and those who might be resistant to change. However, change management can create feelings of resentment, distrust, and low morale if done incorrectly.
How Change Management Can Be Effective in a Remote Working Environment
Managing change in a remote environment
can be difficult for HR teams, but it's not impossible. With the proper change management techniques and tools, change management can be just as effective in a remote working environment.
First and foremost, change management starts with the managers. HR teams should ensure company managers are proactive about change and set the tone for their teams — assuring them that change is not something to fear and should be taken as an opportunity to try new things and excel at your work. Educate them about change so they can educate their team members about what changes are coming, what those changes mean for the organization, and how they can all work together to implement those changes successfully.
It is also essential to train managers with change-management strategies specific to remote working teams. This can be done by embracing technology as much as possible. For example, by letting people virtually attend meetings, using video conferencing, or even setting up online suggestion boxes to share their ideas on change with the company, HR teams can make change management feel more approachable to everyone.
Common Change Management Pitfalls to Avoid With Remote Employees
Although change is inevitable, how it is dealt with can make or break your organization. Here are some change management mistakes companies should be on the lookout for when change management is done remotely:
Pitfall #1: Change takes too long to happen. Change must happen quickly — it should be noticeable to employees that change has begun, even if it hasn't finished. If change is taking too long, your organization may lose its competitive edge while change is occurring. Therefore, it's crucial to watch change management deadlines closely — they should be equal to or shorter than change implementation deadlines.
Pitfall #2: Change is not communicated well. Not only do employees need change management training, but managers also need change management training so that change can be
effectively communicated across the organization
. The more open and honest managers are about change, the more management training they need to give their team, ensuring the transition is understood and successfully implemented.
Pitfall #3: Change strategies make change look like a hassle. If change looks like an inconvenience for employees rather than an opportunity to excel, you'll quickly lose morale, and productivity will fall through the floor. Even if change can't be avoided, change management strategies should make change look like a positive opportunity to improve things at work.
Pitfall #4: Employees don't believe change is taking place. In a change strategy meeting, managers need to be open about change and explain change strategies clearly to team members. This ensures employees know what change entails and that change is being taken seriously by the company.
Effective Change Management Tools for Remote Working Employees
One way HR teams can improve the effectiveness of their change management processes when working with a remote workforce is by
deploying tools designed to encourage change
in an online environment. Some of these tools can include:
Team Collaboration Tools: These are tools designed to facilitate work within teams, including chat, document sharing, wikis, and more. This way, change management happens seamlessly without requiring an in-person meeting or even a phone call.
Issue Tracking Tools: These are processes that keep track of the progress made towards organizational change. They can help collect feedback about change management practices and how they are received so HR can adjust accordingly.
E-Learning Platforms: These change management tools provide employees with a change management curriculum that can be followed online. HR departments may use an accessible learning tool to educate employees about change, develop their change management skills, and more.
In Summary
Change management can be a complicated process, but the business value can be significant and long-term if executed effectively. To be effective, HR departments should be adequately trained in change management strategies and methodologies to understand how best to communicate changes with their team members and ensure that deadlines for change implementation are met. However, with the right tools and processes, organizations can ensure that change management goes through with limited disruption and doesn't sacrifice employee morale whether working in-office or remotely.