Finding and keeping the right people to grow your company has become increasingly difficult in today's competitive market. Job seekers have many options for their preferred workplaces, and the best of them might be especially picky.
The question now is how do you attract these quality employees and make sure they will stay? This article aims to answer that problem as it discusses strategies on how you can draw in and retain top talent.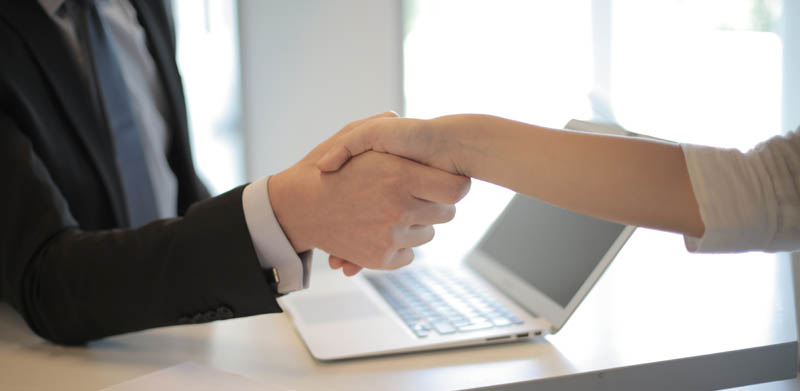 Attracting Top Talent
While there are loads of candidates ready to fill in the available positions in your company, not all of them are perfect for the role. Prioritizing top talent is crucial to the development of your business. Here are the three things you can do to attract them:
Be more open with your search
To get the best people on your team, you must first make your company known to them. You can do so by widening the reach of your job posting.
Aside from online job boards and professional networks like LinkedIn, you should also consider other methods such as referrals, career fairs, university career centers, and even running
Google Ads to recruit top talents
.
Using a variety of platforms allows you to cast a wider net. While it may attract more candidates than you'd hope for, this method also increases the possibility of connecting with the right people for the job.
Offer competitive compensation and flexible work
These are not the only things job seekers are looking for, but a competitive salary package and flexible work set-up are definitely high on the priority list when top talents look for a new job.
Skilled workers demand these things because they know what they are worth, so you must also be prepared to present attractive compensation that includes great benefits.
Offering flexible work options — remote work, flexitime, and condensed workweeks, among others — is also key to attracting skilled employees. Modern job seekers prioritize such set-ups since they allow workers to achieve a healthy work-life balance and improve
job satisfaction
.
Present opportunities for growth
Many top talents honed their skills through consistent
learning and development
, and they will likely want to continue these advancements even after switching to a new company. Showcasing windows for growth that your company has to offer, along with corresponding pay increases, can help you get the best people to work with you.
Make sure that such opportunities are included in your job posting so job seekers know that you offer them. Mentioning them during the interview process also shows that your company values employee development and that it is ready to help workers improve their abilities and progress in their careers.
Keeping the Best Employees
You now have a roster of outstanding professionals ready to help you grow your business. However, signing a contract doesn't mean they'll stay with you forever. You also have to convince them to stick around. Here's how you can do just that:
Cultivate and maintain a positive work culture
Workplace culture plays a significant role in retaining top talent. Skilled employees are likely to stay in the company if they believe that the management treats them fairly, gives them the resources they require, is happy with the work they are doing, and fosters positive relationships with their coworkers.
That's why it's important to establish and maintain a positive culture at the workplace; to ensure that staff members feel that the company values their well-being as much as it appreciates their contribution.
You can create a positive work culture by providing equal opportunities to take on leadership responsibilities, recognizing and celebrating achievements, encouraging respect among staff members, and establishing social bonds in the workplace.
Increase employee engagement
Keeping top talent engaged gives them another reason to stay in your company since they feel a stronger connection with the organization's mission and purpose. They are also likely to stay when they feel that their input and contributions to the organization are recognized and appreciated.
Improving workplace efficiency, communication between teams, giving recognition, and encouraging interaction are some of the things you can do to increase engagement among staff members.
Additionally, you can improve employee engagement and retention with the implementation of mobile gaming in the workplace. Allowing employees to take a break and play phone games lessens their stress and even fosters a bit of healthy workplace competition that increases the efficiency and accuracy of their work.
There are plenty of
mobile games for working moms
, senior staff members, non-gamer employees, and everyone else in your company can enjoy while destressing from work.
Constantly provide opportunities for learning and development
As mentioned, top talents will likely seek a company where they can grow and hone their skills. You must follow up on the growth opportunities you presented during the hiring phase to ensure that your skilled workers will stay.
You can do so by creating a training program plan that aims to improve various talents and assets of your employees. This initiative should also include coaching on valuable life skills such as fostering a better money mindset to help staff members improve their overall quality of life.
Every company only wants the best employees to ensure the success of their business. However, it's easier to say than to get it done. Attracting and retaining top talent takes a lot of planning, but with the strategies given above, you can make this task a lot easier.