After tasting the convenience, time and money saving and a better work-life balance that come with working from home, most employees are reluctant to get back to the office. However, a traditional office is still important, which is why employers are eager to get the employees back to the office. It is a hard time for employers keeping in mind that employees have the upper hand, so to say. Forcing them back to the office won't cut it, and might even lead to employees looking for other opportunities. Employers need to be creative in their approach. And, that is where making the office more appealing than working from home comes in. This can be a great way to nudge them back to the office. Here are a few ways on how you can go about it.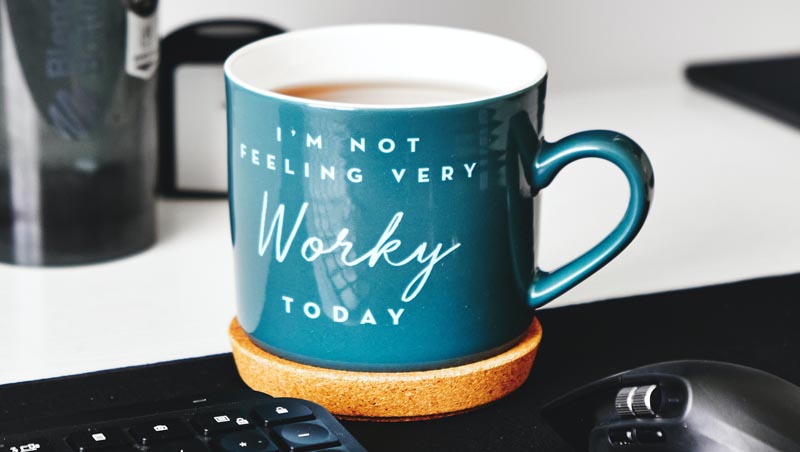 Create great workplace experiences
Positive workplace experiences not only enhance engagement and improve job satisfaction, but they also create an emotional connection with colleagues and the workplace. People can be easily enticed to prefer working in the office if great workplace experiences are guaranteed. One of the best ways to create a great experience when you want to make the office more appealing is to try to match up the convenience of working from home.
Working from home can be convenient – people have more control over their hours and they find time to carry out personal tasks. If you can somehow offer this, most employees would be willing to go back to the office. For instance, you can offer a small gym at work equipped with necessary
equipment such as dumbbell set
, barbell set, training bench, elliptical, treadmill, resistance bands and more. This way, your employees don't have to think how they will miss their gym session if they went to the office.
Offer perks and incentives
A little motivation can go a long way in making the office more appealing. That is why incentives can be essential tools in the process. Incentives can be anything monetary or otherwise. Some employees might find the office attractive if they were given paid leaves. Another group might consider working from the office if they were given a flexible schedule or a four-day workweek. The options are diverse, which is why you shouldn't assume what is more appealing to your employees. Engaging the staff through surveys and sit-downs can unlock valuable insights on the incentives that would make the office more attractive than working from home.
Create a vibrant company culture
Working from home can get lonely from working in isolation. As social beings, it is natural to crave for human connection and socialization. The good news is that you can use this to your advantage in making the
office more enticing
. Moreover, creating a vibrant company culture can be a great way to promote connections and relationship building. You can start by adding social spaces that will encourage people to come together. Free lunches, for instance, can be a good addition – Most people find making lunch at home rather inconveniencing. The idea of free lunch while socializing with colleagues can be enough to entice them to work from the office. In addition, plan team-building events that are fun and exciting.
Make the office inviting and comfortable
Even with working from home taking momentum, some people still struggle with creating comfortable workspaces at home. Therefore, creating welcoming and comfortable physical workspaces that shames their home offices is an easy way to make the office more appealing. Think of incorporating a resimercial design in the office. This is a mix of a variety of finishes and textures to create a less conventional office look. You can bring in a mix of wood tones, upholstery, leather-look, area rugs and more for the surfaces and a mix of colors around the office. In addition, enhance natural lighting and bring in multiple lighting types. Think of good ventilation for improved air quality, comfortable heating and cooling as well as comfortable chairs and desks.
Take care of safety concerns
Even with the worst of the pandemic probably gone, the danger of COVID-19 still lingers. Besides, most people are now more conscious of the safety of the places they visit. That is why you can never go wrong with enhancing safety at the office if you are to attract people back. Ensure regular and visible cleaning and invest in touch free systems. In addition, ensure safe indoor air quality by adding plants and reducing the use of dangerous chemicals usually found in cleaning products.
Conclusion
Working from home remains high as most employees refrain from going back to the office. However, for organizations that want increased foot traffic in the office, creating a more appealing work environment as compared to working from home can do the trick. The secret is to be creative about it. Moreover, the above tips get you thinking on how best to approach your strategy.