In an era marked by relentless technological advancement and a rapid pace of life, the way we work has undergone substantial transformations. With the COVID-19 pandemic reshaping the traditional office environment and increasing reliance on remote work, the dynamics of work-related stress have evolved as well. A recent article in The New York Times delves into the intricate relationship between work stress and the growing inclination to quit jobs. Let's explore the key insights from the article and discuss strategies to navigate this modern workplace dilemma.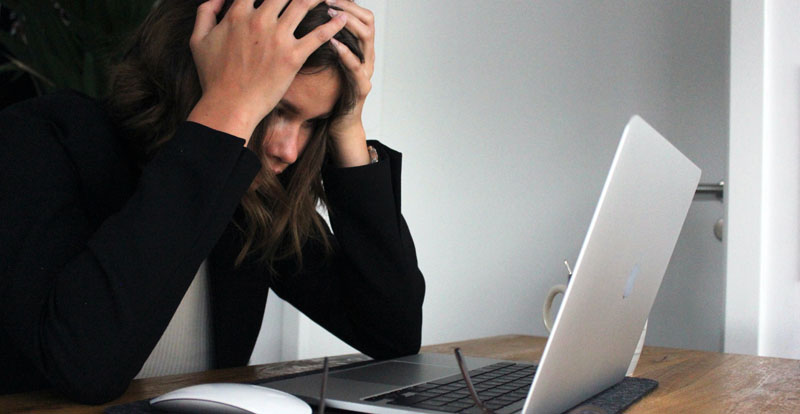 Photo by Elisa Ventur on Unsplash
The Escalation of Work Stress
The article highlights that work-related stress has intensified in recent years, leading to a growing number of employees considering quitting their jobs. While work stress isn't a new phenomenon, the digital age has brought forth unique challenges. The constant connectivity afforded by technology blurs the boundaries between work and personal life, leading to feelings of burnout and anxiety. As organizations strive for higher productivity, employees often find themselves caught in a cycle of ever-increasing demands.
The Impulse to Quit: A Double-Edged Sword
The modern workforce is witnessing a paradox: while quitting a stressful job may provide temporary relief, it doesn't necessarily guarantee a stress-free future. The article points out that individuals who quit their jobs due to stress often find themselves facing similar challenges in their new roles. This phenomenon highlights the need to address the root causes of work stress, rather than relying solely on changing jobs as a solution.
The Remote Work Conundrum
The COVID-19 pandemic drastically altered the landscape of work, with remote arrangements becoming more common. While remote work offers benefits such as flexibility and reduced commute, it also presents its own set of challenges. The article suggests that remote workers might experience feelings of isolation, struggle to maintain a work-life balance, and grapple with the pressure to be always available due to the blurred lines between work and home.
Strategies for Navigating Work Stress
Set Clear Boundaries: Establish clear boundaries between work and personal life. Designate specific working hours and create a designated workspace to physically and mentally separate work from leisure.
Practice Self-Care: Prioritize self-care routines that cater to your mental, physical, and emotional well-being. Engage in activities that help you relax and rejuvenate.
Effective Communication: Communicate openly with supervisors and colleagues about workload, deadlines, and any challenges you might be facing. Sometimes, a simple conversation can lead to adjustments that alleviate stress.
Mindfulness and Stress Management: Incorporate mindfulness practices into your routine, such as meditation and deep breathing. These techniques can help manage stress and prevent burnout.
Skill Development: Consider enhancing your skillset through training and learning opportunities. Increased competence can boost your confidence in managing demanding tasks.
Seek Professional Help: If work-related stress becomes overwhelming, don't hesitate to seek professional help. Therapy or counseling can provide valuable tools to manage stress and build resilience.
Conclusion
As the modern workplace landscape continues to evolve, so do the challenges associated with work-related stress. While the temptation to quit in the face of overwhelming stress is understandable, it's important to recognize that the grass isn't always greener on the other side. Instead of jumping ship at the first sign of stress, individuals and organizations must collaborate to create supportive environments that prioritize employee well-being. By implementing strategies to manage stress, fostering open communication, and embracing a holistic approach to work, we can navigate the complexities of the modern workplace while maintaining our mental and emotional equilibrium.