Organizations need to incorporate various strategies in their operations to ensure growth. Some of these strategies can be overwhelming to the organization. However, hiring a business consultant helps business owners to efficiently grow their businesses. According to https://escalatesolutions.com/, there are various services that business consultants can offer companies to facilitate growth.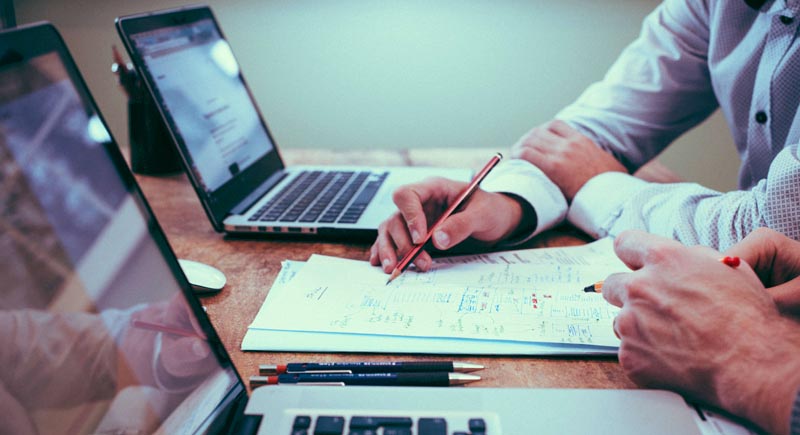 Photo by Scott Graham on Unsplash
Strategic planning
Strategic planning is one of the essential services in an organization that facilitate growth. If the company has formulated achievable strategies, it will be easy to meet the set target. The strategic planning process is time-consuming and requires experts to ensure the right strategies have been formulated. Business consultants have a lot of experience in strategic planning.
The business consultants use business insights to evaluate the market and help develop the best strategies for your organization. They also eliminate the burden of formulating plans, thus allowing your management team enough time to focus on other business activities. Every company needs to hire a business consultant to enhance the reliability of the strategic management process.
Infrastructure advisory
Growing a business requires the owners and management teams to exploit the business strengths and market opportunities. Identifying the right strengths and market opportunities to exploit might be easy. Every new opportunity in a business is associated with a lot of risks. Therefore, a company can venture into a particular opportunity and end up incurring a lot of losses. Some opportunities might provide the company with huge profits, thus facilitating growth.
The choice of the right opportunities to exploit can be challenging. However, business consultants have a lot of experience in helping organizations choose the right opportunities. When you hire a business consultant, you can be assured that your company will exploit the right opportunities. The business consultants will offer you advice regarding the proper infrastructure that the company should focus on to effectively exploit market opportunities. Business consultants are known to offer the best infrastructure advisory because they can access business insights that other companies might not have.
Crisis management
Business consultants help organizations to manage various crises, thus facilitating recovery and resilience in the organization. Given the unpredictability of market conditions, companies do not always make profits or meet the set goals. When such happens, the company might enter into a crisis that could result in bankruptcy. Business consultants help companies recover from such crises by formulating strategies that would facilitate recovery and resiliency.
The recovery strategies could be aimed at exploiting market opportunities that will enable the company to recover the lost amount. Organizations might have recovery strategies set in place. However, the effectiveness of such strategies cannot be compared with those offered by business consultants. These consultants have been in business for a long and understand what the market requires of companies.
Employee Engagement
With enormous competition for high-performing employees, and huge costs associated with the acquisition and on-boarding of new staff, more and more employers are investing in engagement as a strategy for success. When overall engagement is low, you can expect a large impact not only in your culture but in your organization's profitability and growth potential as well. A business can only thrive with committed employees, which is why employee satisfaction is so important and needs to be measured on an ongoing basis. While it's tempting to try to measure employee engagement yourself using one of the many DIY survey tools available, 3rd party consultants who specialize in the design and deployment of employee surveys are always the best way to go. Experienced consultants can help you avoice the pitfalls of bad survey design and having a 3rd party manage the process is the only reliable way to ensure 100% anonymity and build trust in the outcomes.
FInal Thoughts
Experts from https://escalatesolutions.com/ point out that companies need to ensure the smooth running of every activity to facilitate growth. If essential activities are not being handled correctly, there might be a delay in growth or worse, contraction. Business consultants ensure the smooth running of your business. Choose wisely!