Being a part of the 21st-century business world means having to travel frequently and visit destinations that are quite far from your home. Doing that isn't easy, no matter how old you are and what you do, but we're all becoming corporate travelers in one way or another and there's nothing we can do about it. What we can, however, do is make this entire process a bit easier, quicker, and more enjoyable, especially if you're on the road all the time. So, for all those frequent corporate travelers out there, here are some of the handiest and most useful tips you need to look into.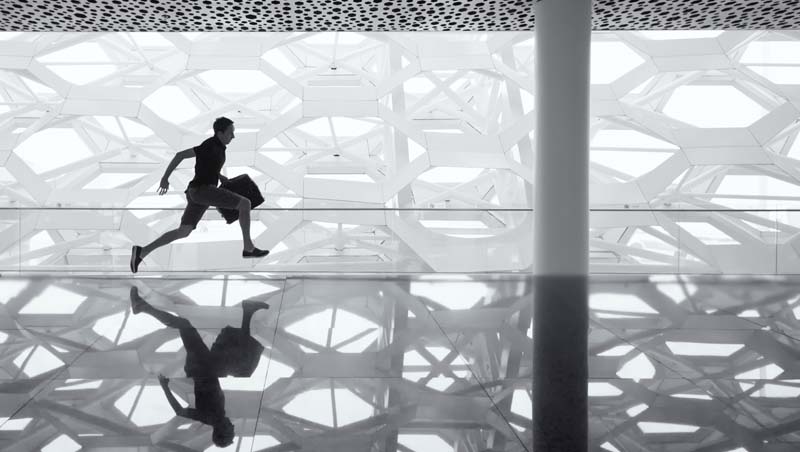 Photo by Andy Beales on Unsplash
Have your bag ready
Packing is one of the most stressful parts of getting ready for a business trip, and if you need to do this once a week – or even more often than that – packing will turn into the most difficult part of your day. This is why people who travel frequently on business need to be practical and smart: instead of packing their bag over and over again, they need to come up with a system that will provide them with a bag that's already packed before they have to leave home.
Some of
the items you need to pack
include your business attire, your everyday clothes, your travel documents, your laptop, tablet, and other gadgets, as well as your business cards and your favorite writing pen. These things will come in handy no matter where you're going and how long you're staying, so packing them in advance is always a good way to go. You can pack your bag whenever you have a few minutes of spare time instead of waiting for the last minute, and this will save you tons of trouble in case you need to leave your home in a hurry and head to the airport.
Invest in your comfort
Being on the road most of the year is hard and challenging, and being away from home also means having to spend your nights in uncomfortable beds and your days in uncomfortable airplane seats. This is never fun, regardless of your age, and that's why investing in your comfort can sometimes mean more than you can anticipate.
When booking your plane ticket and your hotel room, don't be afraid to pay a bit more for a nicer room or an aisle seat. Also, invest some money in an airport lounge membership and get some rest while waiting for your plane. These things don't sound like a lot at first, but if you're traveling all the time, they'll make your life easier than ever.
Leave your home protected
Once you start traveling more frequently, your neighbors are going to start noticing that you're away from home, and that's never a good scenario. Whether you live alone or not, your home might easily become targeted by burglars and thieves, and if you're not there to react and respond, you might be getting into a serious problem down the road.
This is why people who are always traveling need to protect their home, as well as their car, especially if they can't hide it in a garage. Therefore, finding the right insurance and the most practical
comprehensive car cover
out there is something you might want to do ASAP. In case something bad happens to your vehicle – from thefts and natural disasters to fires and accidents – you'll know that you'll be covered and that you won't have anything to worry about in the long run.
Upload your files
Bringing a laptop, a tablet, a mobile phone, and other gadgets with you is one of the things you need to do when traveling frequently, but is this necessary? These things may seem small and easy to carry, but if your bags are already full, where are you going to pack your gadgets? Well, you may not have to do that at all – if you find a way to keep your essential files always close by.
Doing this today is easier than ever: you just have to upload your files to your favorite cloud-based storage service, and you'll be able to access them whenever you are. That way, you can always borrow your business associates' computer, log into your account, and reach your files without having to bring your heavy laptop with you.
Scan your documents
In case something happens to you while you're on the road and your wallet gets lost or stolen, you might be facing more problems than you can imagine. Not having your ID, your passport, your driver's license, your debit card, and other documents by your side is a difficult situation, so having them at least on your phone might save you tons of time, patience, and stress.
Today, scanning your documents and backing them up is easier than ever. There are
several options you can try out
– from the aforementioned cloud service to portable devices, memory sticks, and email accounts – so find an idea that works for you the most and keep your documents in your pocket.
Being a frequent traveler is tiring and time-consuming, but it's also exciting and stimulating. So, take these tips into account and make your trips easier than ever!