Remote working comes with a distinct set of challenges which if not tackled can hamper your productivity. When you work from home, you need tools that will ease communication with your colleagues or clients, tools to track your work progress, store and enable you to share large data, and help you brainstorm. Such tools will ensure you master and synchronize your work so that you have a significant output. Below are four must-have tools when you are working remotely: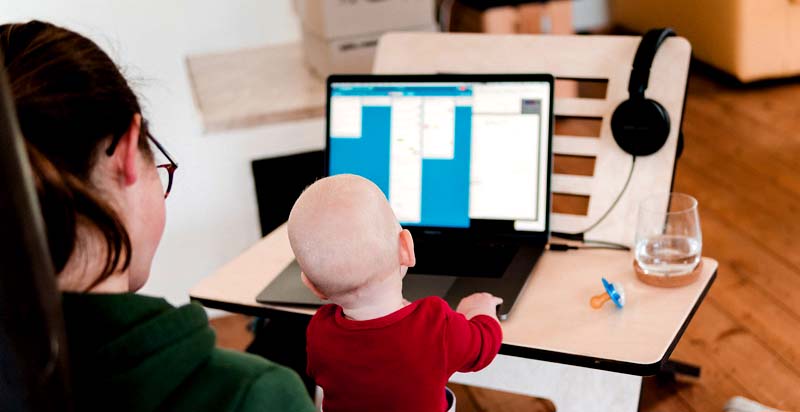 Image by Standsome from Pixabay
1. Remote desktop software
One of the best things about working from home is that you can work from any location so long as you bill the required hours and meet your set targets. The way to enjoy this advantage is by adopting remote desktop apps that connect your main computer to another computer in any location of your choosing. With such software, you can be on holiday at your beach house with your family and still manage to catch up on
financial planning
by accessing your computer in your townhome. Remote desktop apps are provided by
Microsoft
which means they are integrated with your Windows.
Apple
also provides these services for less than $100 and you can download and install them by yourself. Other remote desktop applications include
TeamViewer
and
Chrome Remote Desktop
. Compared to the latter, TeamViewer has a lot of features and is easy to use.
2. Online productivity suites
Also known as online office suites, this is a portable tool that allows users to access their files from any device when there is a stable internet connection. Initially, office suites came in the form of software packages but have since evolved to online apps. Online office suites boost productivity by enabling people to work together at any time from any part of the world which fosters virtual teamwork and web-based collaboration. Such tools also come in handy because it enables you to create, edit, and
send large files
with ease. Suppose, you want inline comments added by your colleagues, you watch it happen in real-time which makes it easy when preparing reports that are needed urgently. Microsoft offers this tool as a web-based version of Word, Excel, OneNote, and PowerPoint. Google also pioneers in the provision of this productivity tool by providing
G Suite
(with Sheets, Docs, and more).
3. Video conferencing tools
Remote working can put a strain on communication when you lack the right conferencing software. A survey by
Owl Labs
in 2019 reported that video conferencing meetings are a necessity and boost productivity where in-person meetings are not possible. Currently, there are so many apps at your disposal which can make it difficult for you to choose the ones that would work best for you. Among the top four apps you can use include:
Skype for Business: If you are thinking to start a business this one would prove helpful. This is a product provided by Microsoft which you can use for free with up to twenty-five members.
Cisco WebEx: It is ideal when you want to stream training events and has a unique feature that calls to remind you when it is time for a meeting to begin so that you are not late.
Google Hangouts: This tool offers you a chance to interact with over a hundred people on chats and video calls of about ten. It is also integrated into your Gmail making it easy to transition from your video chat to email in a few seconds.
Zoom: The beauty of this app is that it has breakout rooms that you can go to in the middle of a meeting and discuss something that you do not want the other people attending the meeting to hear and still go back to the main meeting once you are done.
4. Note-taking apps
The distractions that exist at home can easily lure you into forgetting important tasks. That can lower your output hence the need for you to leverage note-taking apps. Most of the apps that exist have web-clipping features that allow you to save things that you want to read, keep you organized so that you don't wind up with an office full of sticky notes. Some of the note-taking apps that you can use include
Evertone
and
OneNote
- which are provided by Microsoft.
Conclusion


If you desire to work remotely, you might need to leverage some or all of the tools above to bypass obstacles that are likely to lower your output. Remote working seems to be here to stay, therefore, given that technology keeps on evolving, you need to be on the lookout for tools that will help you do your work diligently.