Finding an employee whose skills align with the open position and fit the company's culture is gratifying for recruiters and employers alike. Choosing the wrong employees is a costly mistake for companies. Besides affecting their bottom line, it also affects their employee morale and office productivity.
There is no guarantee that we can completely avoid a bad hire. However, you can significantly reduce the risk of selecting the wrong candidate while ensuring you attract the best candidates. We have put together a list of tips for fine-tuning your recruitment efforts to help you get started.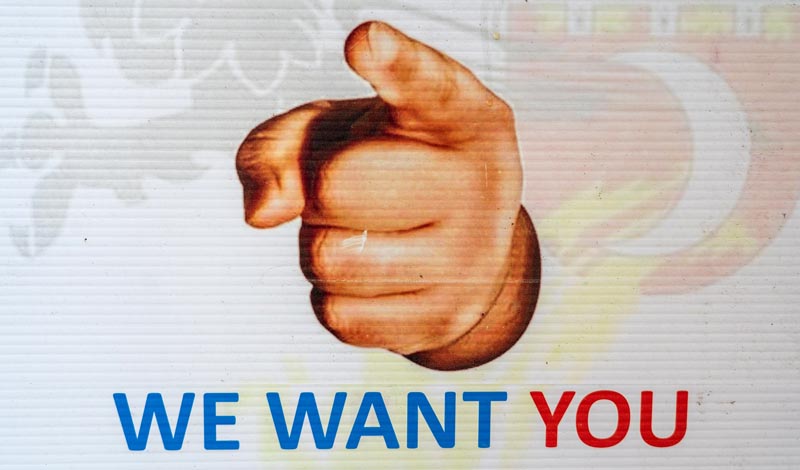 Photo by Nick Fewings on Unsplash
Promote Employee Referrals
Employers look for a variety of qualities in potential employees. Excellent candidates should be well-rounded and able to check off multiple boxes. If you sit down and come up with a hiring strategy, you will realize that there are certain qualities that take priority over others.
Each candidate checks a fresh box, so knowing what you are looking for and what you value in a prospective employee is important.
The following sample strategy as adopted at REO Consulting can work out the best:
Recruit the most amazing workers you know
Continually challenge and engage them
Encourage them to bring their best friends
Ensure a positive candidate's experience
Prioritize the Candidate's Experience
Several benefits come with designing a stellar candidate experience. Getting it wrong can give your organization a reputation that is hard to come back from. It is important to design the candidate experience skillfully so that they feel you care about them even before they join your team.
Poor candidate experiences leave a sour taste in the mouth of both the candidate who came in for the interview and the person who referred him.
Check out this quick checklist to make sure your candidate experience is on track.
Is the job description accurate upfront?
Are you on time?
Are you prepared?
Can you introduce them to the team warmly?
Can you provide feedback to the candidate?
If your process is already fine, or it needs fixing, keep this quick checklist nearby to help keep it on track.
Improve Your Job Descriptions
Unless you accurately describe the position you are hiring for, you are in for a disaster. For you to attract the right candidates, you must be honest about the position. The position you recruit for may not be the most glamorous or the most lucrative. Although it may be true, you should not hide it. If you do and the truth comes out, you will have wasted everyone's time.
In the worst-case scenario, you can hire someone who has all the above qualities and financial expectations. When hired, they then discover the job was not a good fit for their skills. If they find a better match sooner rather than later, he or she is less likely to be engaged and most likely would like to leave.
Think like a Marketer
What is your employer's brand?
Recruiters evolve in the same way that businesses do. Recruiting teams must undergo radical changes, just as marketing and sales teams do. People can learn a lot about a company by doing a few simple internet searches. If your employer brand stands out, employers will apply independently.
Focus More Attention on Social Media
Use social networking sites where most job seekers spend their time. Finding candidates on LinkedIn, Facebook, or Twitter is a great idea. Advertise any job openings on your company's Facebook page if it has one, then share a link with your fans.
Although they may not be the right fit for the position, they may know someone who would. Taking the right steps is the best way to prevent bad hires from happening as often as possible. Consult REO Consulting for the best hire advice.
Pay attention to your job descriptions, use social media platforms, and offer applicants easy-to-use job application tools. Following these steps will help you select the right candidate and ultimately land your next great hire.