Approximately 59 million Americans work for small businesses. If you are the owner of a small business, you know how important finding and hiring the top talent in your industry is. Some business owners focus so much on recruiting talent that they neglect to optimize their onboarding process. Studies show that employees who have not been properly trained are less productive and more likely to quit and take a job with a competitor.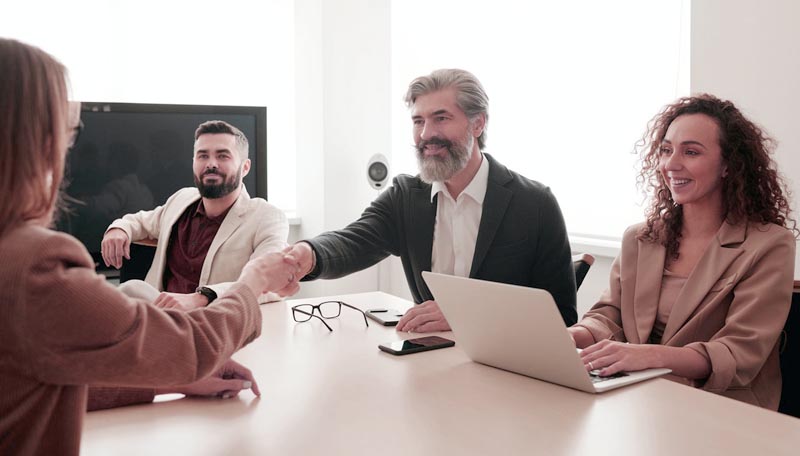 Photo by Edmond Dantès from Pexels
Rather than allowing valued team members to leave, you need to take a good look at your existing onboarding process. With this in-depth review, you can pinpoint onboarding problems and fix them. If you are looking for tips on successfully onboarding new team members, consider the helpful information below.
1. Use Technology to Improve the Onboarding Process
One of the biggest mistakes a modern business owner can make is ignoring the benefits of technology. Not only can technology help you grow your business, it is also extremely helpful during the onboarding process. There are a number of onboarding programs, like GoCo, that are designed to make onboarding easier. With this technology, new team members are provided with information regarding expectations, common tasks they will encounter daily and details about the industry your business operates in. Are you curious about what GoCo can do for your business? If so, compare our features to other onboarding software providers to see how we stack up.
2. Give a Clear Breakdown of Work Responsibilities
Assuming that a new employee knows what to do is a recipe for disaster. You need to realize that a new employee is coming in completely lacking the basic knowledge of what their responsibilities are. Rather than allowing this lack of knowledge to hold your new employee back, you need to remove any doubts about what is expected of them. Providing new employees with a detailed breakdown of what their work responsibilities are is a wise move. There are a number of ways to articulate this information, but one of the best ways is by using a role map. These maps are designed to provide information about an individual employee's responsibilities and how they coincide with the jobs other team members are doing.
3. Set Work Schedule Expectations
Scheduling flexibility is one of the main things job seekers look for when trying to find a company to work with. While it is important to provide this flexibility, you also need some structure in place regarding when your team members work. Having a work schedule for a new employee allows you to start them off on the right foot. If a person knows how many hours they are expected to work and what time this work should begin daily, they will feel more confident in their new role.
Put These Tips to Use
Properly onboarding a new employee is crucial when trying to keep productivity and morale levels high. By implementing the tips in this article, you should have no problem improving the employee onboarding process.