There is a growing number of small businesses that rely on technology-based solutions to improve their business strategies. These solutions can be incorporated into the business model to improve its core function areas such as marketing, customer engagement and product development. When you include innovative technological approaches to enhance your business solutions, you can gain competitive advantage over your competitors.
While you may have some technology based approaches in place, you may require more information to ensure that you continuously boost your business performance both online and offline. But how can your business do this effectively? Below, we have provided you with several technology-based approaches that you can implement in your business strategy to supercharge its lifespan.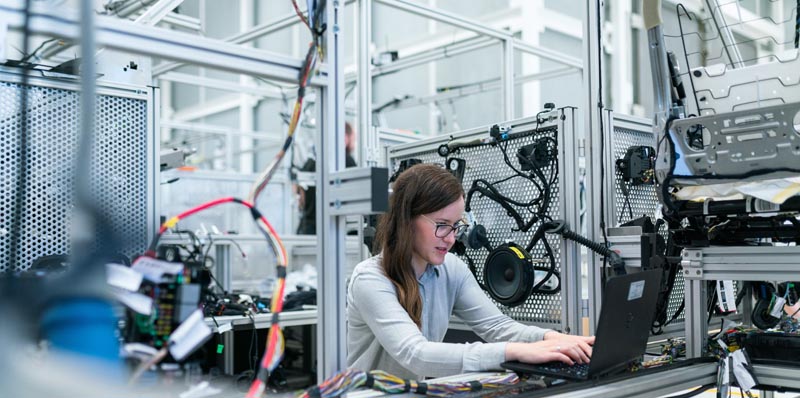 Photo by ThisisEngineering RAEng on Unsplash
Finance Your Business Online
Acquiring small amounts of equity from investors online has become easier. The introduction of financing options such as crowdfunding has loosened up the restrictions on finding investors online to help finance your business plan.
Use Social Media to Expand Sales
If you are a business owner, you have probably observed how social media platforms have the potential to expand your business and increase your target audience reach. This is an effective way to increase your brand's performance and to ensure that you remain relevant and easily accessible to your customers.
As a business owner with a vision to increase revenue and your brand awareness, you ought to incorporate a social media strategy into your business plan. This will ensure that you have an experienced team that can achieve your objectives and ensure adaptability throughout new business trends.
Moreover, your team should be responsible for identifying the social media platforms where your prospective customers are active. This way tailoring your products and services offering will be effortlessly done with the customers needs in mind.
Include New Technologies
If you want to streamline your business entity, you need to include websites, financial systems, video marketing, subscription-based software and other related technologies. Today, there are numerous evolving technologies that businesses use to stay ahead of their competitors. These can be adopted by small-scale businesses as well.
Use Cloud Hosting
This is an effective measure to decrease capital investment in technology. The cloud hosting services that are available offer many benefits such as cheap storage facilities and enhanced security features. If you are having trouble with managing automated systems, online services such as https://mcaconnect.com/careers/ can assist with finding the right IT managed service.
Invest in Mobile Apps
The world is mobile and customers continue to utilize the convenience that doing business on the go provides them. With a mobile app, it is easier to stay connected with your customers on new products and any updates that they may find useful.
Customers want a business that is trustworthy and offers them solutions expeditiously. This is a good way to deliver on your promises. Moreover, you can think of your mobile app as a low-value website that offers convenience to your customers.