Research suggests that just 17 per cent of workers in the tech sector are women. Yet investment in tech has more than doubled since the Brexit vote. It's estimated that around 1.2 million tech and digitally-skilled workers will be required by 2022 to meet the demands of this sector.
But due to several reasons, the tech industry is severely lacking in female employees. Tech companies can benefit enormously by having more women in their staff. Here are some of the ways that businesses can provide more opportunities for female employees and the reasons why they should consider diversifying their workforce.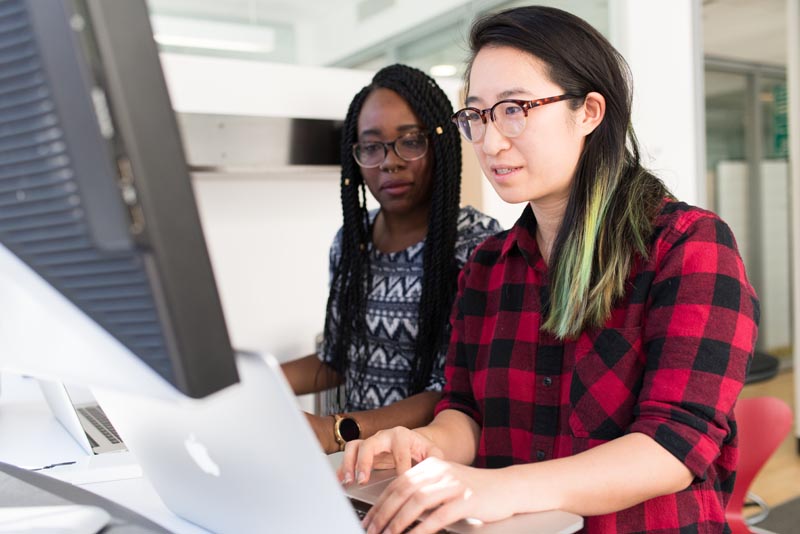 Photo by Christina @ wocintechchat.com on Unsplash
Focus on hiring female candidates
It's important not to continue advertising for vacancies in the same places you always have, as this can mean the same sort of applicants and a lack of diversity. When you're reviewing places to advertise, focus more on female-orientated spaces and channels to encourage more applications from women. Take a look at the following sites aimed at women job seekers:
PayScale
Career Contessa
PowerToFly
Fairygodboss
Where Women Work
But it's also important to note that one of the barriers to women in tech is legacy issues so businesses need to ensure that there is diversity in their hiring team as well as their talent pool.
Take advice from female staff
The women who already work for your organisation are a great resource, so talk to them. Ask them what the company could be doing better with regards to providing more opportunities for women and what areas of the business is lacking? It might be difficult to hear but it's valuable information that can improve your company in the long-term. Not only do these discussions help to improve the working environment but they also provide the opportunity to explore any stereotypical behaviours that are in place currently.
Allow flexible working conditions
It has been well established that women are more likely to be interested in flexible working. Flexible working provides a greater work-life balance and it can also ease the pressures on one member of the household to take on all parenting duties. With the tech sphere more adaptable than many industries where remote working is concerned, it's something that many companies can provide. Tech companies need to create an environment that allows women to succeed, which means being flexible when it comes to working in different ways and various locations. But flexible working also widens the talent pool and enables businesses to hire from a broader group of women than just those local to their area.
More support for pregnant staff
It can be awkward for women to work in an environment that doesn't cater to or acknowledge their needs. This is particularly the case for specific issues, like pregnancy. Businesses need to support pregnant staff throughout their entire pregnancy and beyond. It's also important to consider that, while rare, serious situations might occur that only affect women such as traumatic labour. Employers need to have a plan in place for these types of circumstances that ensure that women are supported at all times and their needs are catered to, as well as policies that support women post-maternity when they return to work.
Invest in female staff
The gender imbalance in the tech industry is about more than just the desire to work in the sector. There's a definitive skills gap that women with the right experience and qualifications can help to fill. This means that businesses need to get creative. When seeking new employees, companies need to expand their search beyond just young talent. There are women who want to switch careers or who have transferable skills that, with the right investments in training and guidance, can be great assets to your teams.
Final thoughts
Gender diversity not only benefits women but is also an advantage to businesses. Studies have shown that businesses with diverse teams outperform those without. Equality doesn't just help women, it can be beneficial to both sexes by expanding networks, diversity of thought and knowledge, and greater opportunities for influence. More progress will be made within all industries when the playing field is more level. But businesses need to take the first step by providing opportunities for growth and expansion to all genders.