Over three million Americans have left the workforce since the start of the COVID-19 pandemic. From baby boomers retiring at record rates to a drop in women in the workforce, current employment conditions might be causing problems for your business. The labor market is tight. Meanwhile, inflation and an uncertain economy are leading many to question their career goals. In such an environment, it might be time to institute a systemic wage raise across your organization, modernizing the way you pay your workers.
To address
problems with your payroll
, however, you'll need to first spot the signs of trouble. Luckily, any hiring and payroll manager can look out for three prominent items that determine whether or not it's time for a wage increase across the board. Here are the signs you need to watch for.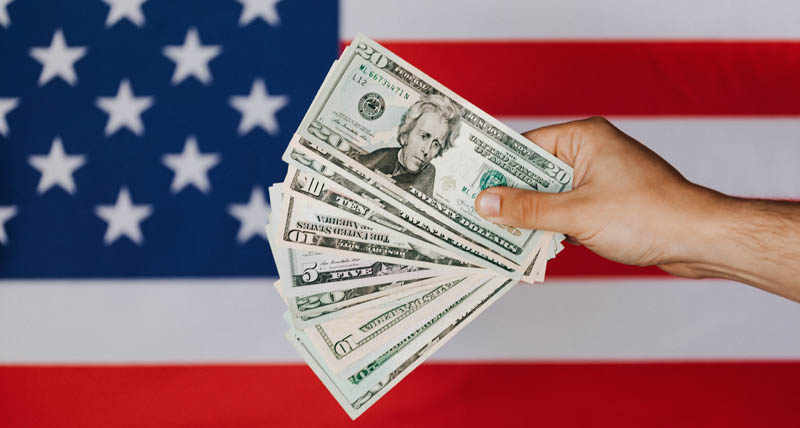 You can't hire new quality workers
Reports indicate that
as many as 8.1 million jobs are going unfilled
, mostly in the service industry. Restaurants, hotels, and even warehouses can't find the staff they need to function to their maximum potential. Regardless of your industry, if you are having a problem finding ideal candidates for the job, you likely have a systemic compensation issue on your hands.
Candidates won't apply for a job or will turn down an offer if the salary doesn't meet their expectations. In fact, this is one of two of
the most common reasons for turning down a job
, next to accepting another offer. You won't get astute workers who pay attention to the details by offering less than your competitors, because these workers will go where they are being valued the most.
Instead, you need to craft a compensation plan that elevates wages to modern standards for every position in your organization. This includes contract or freelance workers. Contractors like
technical and traditional writers are paid compensation rates
in the form of salaries, by the project, or by the word. You have to be prepared to raise wages no matter how they're paid if you hope to keep attracting the talent you're looking for.
Examine your compensation plan based on the most recent local and industry data. Compelling wages are competitive wages.
You have high turnover rates
Your ability to retain entry-level to mid-tier employees is another great indicator of how competitive your wages are. These employees naturally have less invested in an organization and so are more easily swayed by other employers offering more beneficial compensation plans. To establish a loyal workforce and save on turnover costs, you'll need wages that compel workers to stay.
Turnover is incredibly expensive
. For entry-level workers, finding a new employee costs as much as
30%-50% of their annual salary
. For mid-level employers, that number is closer to 150%. That said, it likely will save your organization to raise wages before employees go shopping around for better opportunities.
Remember in the course of analyzing and raising your wages to do so fairly and without bias. An equitable, inclusive compensation plan will ensure that all workers are paid equally for equal work and will help to keep pay dissatisfaction to a minimum. After all, unfair wages can be a big reason that workers look for work elsewhere, in the search for an employer who will treat them with respect.
Build a formal compensation plan that includes transparent pay scales for all roles. This is a great way to demonstrate both equitability and honesty in a workplace, which will help reduce high turnover rates.
Your employees are not happy with the job
One of the best ways to assess the relevance of your compensation plans is to explore the data on employee productivity, satisfaction, and absenteeism over time. If you're noticing a dip in performance, that might be a powerful sign that your wages need a boost.
Employees are people, and when people are worried about their finances, they perform worse at their jobs. Lost productivity due to poor employee financial wellness can cost a business an estimated $2,000 per employee. This is one of the many reasons
your employees' financial problems become your problems
.
With financial concerns on their minds, a workforce is more liable to make mistakes, stop coming in, and neglect many of the functions of their work. Take notice of any complaints about compensation, as these complaints can be a big warning sign of problems to come. Your employees should not be towing the poverty line.
Instead, you can help employees achieve financial wellness and
survive unexpected financial hardship
even without raising systemic wages to new heights. By connecting workers to emergency resources, low-interest loans, budgeting assistance, and more, you can leverage even a smaller wage increase towards greater employee satisfaction and performance.
Engage workers in discussions about their satisfaction, track performance, and gather resources that can supplement a systemic wage increase.
Implementing a systemic raise
Once you've noticed one or more of these signs and verified the need for higher wages, it's time to implement a wage increase that is both fair and sustainable. This means being open and transparent with workers while paying attention to the latest industry data.
As you navigate boosting wages across your organization, use these tips to maximize the effectiveness of compensation restructures:
Ensure wages do not reflect any kind of bias.
Use benefits and incentives as alternative methods of increasing wages.
Keep up to date with industry payment trends.
Embrace payment technology that streamlines the payment process.
Invite employee feedback and discussion for improving the equitability and fairness of compensation plans.
With a well-researched plan in place, you can reverse the negatives that come with an underpaid workforce and transform your organization as a result. Higher paid workers are happier workers, so explore how you can implement a systemic wage across your organization soon. As a result, your potential will only grow.