Getting a new job as soon as you can after getting fired is often the greatest way to move on.
You should see whether you qualify for any assistance and get guidance on handling any debts you may have because you may not have much money for a while.
Receiving a dismissal can have a significant emotional impact, so it's crucial to seek assistance from loved ones and friends as well as your doctor.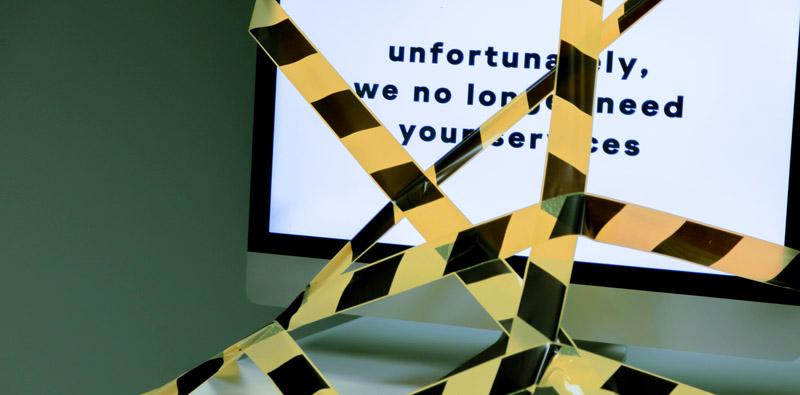 Step one: How to get a reference
Your former employer is not required to provide a reference for you, but if they do, it must be accurate and impartial.
If you were fired due to misbehavior or poor performance, you could receive a terrible reference. This is because if your previous employer fails to report something about you that subsequently causes issues for a new employer, they risk being sued.
Asking your former employer for a
minimal reference
, which only includes your job title, pay, and dates of employment, might ease your concerns about receiving a poor reference. This is common practice so that it won't strike a prospective employer as unusual.
Step two: Verify that you have all the funds to which you are entitled.

Upon receiving your final payment, it is important to ensure that you have received all the financial benefits that you are entitled to. This includes items such as wages or salaries owed to you, any bonuses or commissions that were due, and any reimbursable expenditures that you are entitled to. Additionally, if you had any advantages provided by the company, such as a company car or phone for personal use, it is important to clarify whether you can retain them until the conclusion of your notice period.
In some cases, a settlement agreement may be included in your job contract. This agreement outlines the terms and conditions for the termination of employment, including any financial compensation or benefits that you may be entitled to receive. It is advisable to seek legal advice or consult with a professional to review and
get advice on settlement agreement
and ensure that you are receiving a fair and appropriate settlement based on your circumstances.
By thoroughly reviewing your entitlements and seeking professional advice if necessary, you can ensure that you are receiving the full financial benefits that you are owed upon the conclusion of your employment.
Step three: Applying for a new job
The most effective strategy to increase your confidence and end any financial issues is often to get a new job. Temporary jobs are frequently easier to locate, and a new employer might not inquire as to why your previous employment was terminated. A
successful job search
begins with a solid CV. Your résumé should be flawless. It should be industry-specific, keyword-optimized, loaded with accomplishments, supported by data, and expert-verified. The work market has this drawback, though: It is continually evolving. Every day, new positions become available, which is fantastic for you since it increases your chances of landing a fantastic position. Because of this, it's essential to check in every day; otherwise, you run the risk of passing on a great chance.
Step four: Adapting to a Job Loss
Given the level of stress, you're probably under right now, it might be helpful to know what to anticipate for the coming weeks and months. Since you'll be more prepared to handle the ups and downs you're going to experience, the more you know. You may find it difficult to be fired from a job, especially if you were content with your position, satisfied with the firm, thought you had prospects for advancement, and were picking up new skills. Even though going through this might be challenging, think about shifting your perspective so you see this as more of an opportunity. This will enable you to take your subsequent actions more quickly. Don't let getting fired undermine your confidence going ahead. Even so, you should be aware of the value of your knowledge, training, and experience to an employer and how lucky they would be to have you on board. Consider the past and keep in mind your successes while working for the organization to maintain your confidence. While you're doing this, think about noting down these moments so you can think back on them later and so you may use them as talking points in a future interview with a hiring manager.
Conclusion

In conclusion, being dismissed from work can be a difficult and emotional experience, but there are steps you can take to move forward. The first step is to obtain a reference from your former employer, which can help ease concerns about receiving a poor reference in the future. It's also crucial to ensure that you receive all the funds you're entitled to and seek assistance from loved ones and friends as well as a doctor to help manage the emotional impact of being fired. Getting a new job as soon as possible can be the most effective way to move forward, and a solid CV is essential to stand out in a competitive job market.