Most modern entrepreneurs think about creating their website at some point. Some already have their sites, having laid out a lot of money for their developers. The rest are trying to make the website themselves, and fortunately, it's pretty simple now. Nevertheless, it still takes time. And most people in business do not even think about whether their small businesses need websites?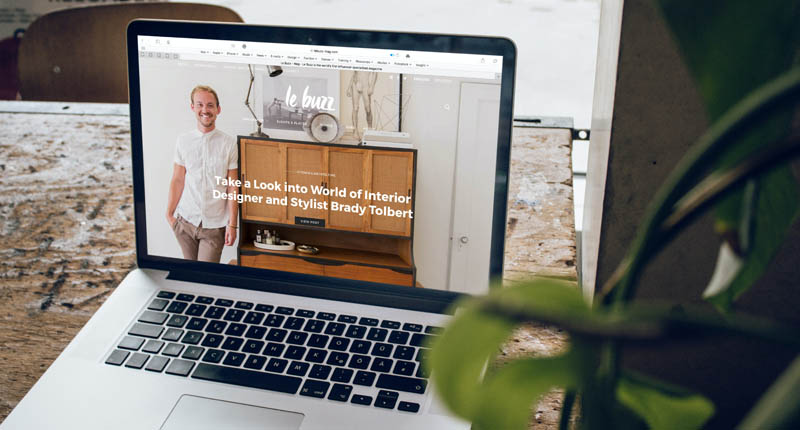 Small Business Website: Necessity or Fashion?
In most cases, the Internet today is a powerful tool for developing and
promoting small businesses
. Small businesses can benefit from the Internet in many ways if used correctly. Many entrepreneurs create websites for themselves without even thinking whether they need it or not. And only then are they convinced of its effectiveness and its relevance. Although the website requires constant attention to itself, it needs to be maintained, updated, and all this requires considerable material and time costs. In most cases, it pays off. And make sure that the website pays for the costs invested in its creation and maintenance. This leads to an increase in the profits of a small business. The entrepreneurs develop the website and advertise their goods or services.
Reasons for encouraging small businesses to create their website
There are many reasons for small businesses to develop their website. Here are just the most unobvious of them, prompting you to create your sites when you need them.
Firstly - a tribute to common sense, not fashion: many already have fashionable sites, which no longer surprise anyone and are very affordable.
Secondly, the correct idea of your image: how will a person in business today look in the eyes of clients and colleagues without a decent website?
Third - deliberate compliance with the persuasion of web studios and web admins. Partner with a website design firm that can help you design a website that best reflects the value of your website business. This money is often small and is invested in the company's future.
When a website harms a small business
We want to warn entrepreneurs against rash, unreasonable decisions about creating their websites. Indeed, in addition to unnecessary material losses, the website can significantly harm your small business. What impression can a website make on your potential client, in which information has not changed over the years? It's only natural for him to decide not to do business with you. If the advertisement for your small business does not carry any helpful information to the client, then the client's reaction is understandable…
Small businesses do not need a website whose target customers do not use the Internet to search for goods or services of these businesses (fortunately, there are fewer of them). Some authentic small companies will not need a website either at present or in the near future. For example, why do small grocery stores that operate in a specific area and serve residents of nearby houses need a website? Do gas stations and snack bars need websites? Theoretically, it is possible to do without a website for small businesses that can advertise themselves on the Internet using social networks such as Facebook or Instagram: hairdressing, household, repair shops, and many other small businesses, and this is quite enough.
One more time. Why does a business need a website?
Each small business has its own goals and objectives, and in the modern world, the need for expansion is always closely related to the need for online promotion. Therefore, the presence of a website opens up a lot of opportunities for popularizing your product on the Internet. Always clearly define the goals and objectives of your business, and you will have no doubts in choosing the right type of website and in further steps to promote it.
Conclusion
Do you need a website to do business? This question may arise for entrepreneurs at the beginning or in the process of promoting their products or services on the Internet. Today, it is impossible to imagine the activities of any company without its interaction with its customers through its Internet platform.
Create a website for your small business after thinking and calculating its effectiveness. Determine the payback period. To do this, divide the sum of the costs of its creation. Then annual support by the amount of the expected benefit for the year. Most likely, the result will suit you. Now you can start implementing the project.