Every modern HR team needs the right people management apps. Regardless of your business size, you need a system that tracks your hiring process, helps lower workplace stress and simplifies your onboarding and company exits.
The best apps have the right features that will help your organization succeed. They also have the best features at a suitable price for various company scales. Here are the 6 best apps for people management that every business needs to use.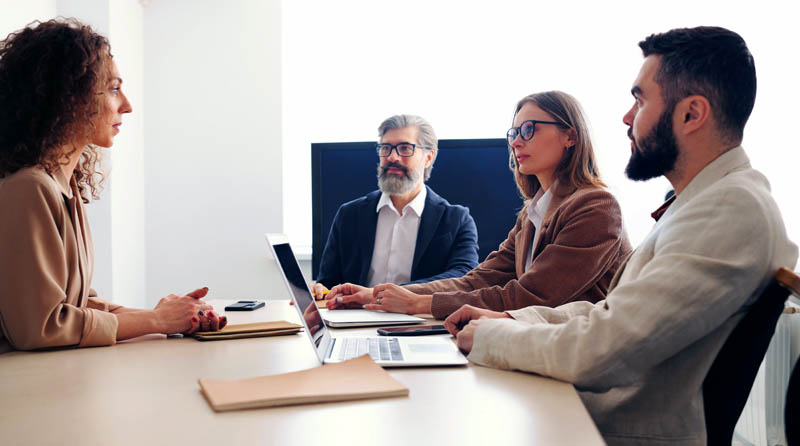 1. Monday.com
Monday.com is an all-in-one HR software that provides HR, recruiting, payroll, benefits, and time tracking. With Monday, you can simplify your recruitment, hire top candidates through innovative sourcing channels, and streamline your hiring process.

Monday tracks employee time, attendance, and benefits. It also automates payroll, generates reports, and integrates with over 400 applications and tools. These features can keep employees happy and even simplify your
leave management process
.
One simple advantage that Monday provides is it is cloud-based software. You can install it on your own servers or have it hosted in the cloud, reducing any load on your data centers or eliminating the need for them at all.
If you want simple tools that help your team collaborate and communicate effectively, Monday.com is right for you. It helps employees manage their time, set healthy boundaries, and manage projects with you. SMBs can maximize their process and save money along the way.
2. Bitrix24
Bitrix24 provides features that any business can benefit from. However, it is perfect for SMBs looking to simplify their collaboration process. It provides intranet, CRM, file sharing, project management, meeting scheduling, and employee directory features, allowing you to consolidate all the tools you need into one.
What makes Bitrix24 powerful is its internal communication tools. It simplifies team communication, allowing you to collaborate more effectively and keep everyone on the same page. With Bitrix24, you can organize your group into departments, teams, and projects and collaborate accordingly.
You can track time spent on tasks, monitor team progress, and monitor calendars. You can also integrate Bitrix24 with external apps like Salesforce and Google Apps. Its only limitation is its lack of a robust leave management system, which puts apps like
Sparrow
as powerful options to help the app.
3. Bamboo HR
BambooHR is a robust HR solution that allows businesses to automate their HR processes. You can track employee time and attendance, payroll, benefits, onboarding, compliance, onboarding, leave, and performance management.
What makes Bamboo HR a system worth considering is its self-service portal. It provides employees with self-service tools they can access at any time, allowing them to access their payroll information, update their personal data, or request time off.
BambooHR is perfect for medium to large companies with its feature-rich yet user-friendly interface. The dashboard is well-designed and allows you to see all your critical data in one place. The system, however, is not without its quirks.
For starters, it can be pricier than its competitors. It also lacks features in the benefits administration department compared to its rival companies and a less than robust mobile app. Regardless, its
employee recognition
features are on point.
4. Zenefits
Zenefits focuses on simplifying the HR process through cloud-based apps. Its software can be tailored to fit your business, whether you are looking for tools to manage employee time, manage payroll, automate HR processes, or build an intranet.
Zenefits's software can help with any HR process you can think of. It automates payroll and time tracking, saving you a significant amount of time. It also takes your onboarding and employee exits to the next level, allowing you to track and manage employee performance, automate workflows, and simplify compliance management.
The app is user-friendly, too, with an intuitive dashboard and self-service portal. The dashboard allows you to view all vital HR data, from employee performance and time tracking to payroll information. You can also track new hires, update onboarding documents, and access your HR documents easily.
Its crop of features can be overwhelming for many small businesses, many of which they wouldn't need until they increase their employee numbers. The mobile app does not support every administrative task too, so you still need access to your desktop system to get more out of the app.
5. Eddy
Eddy is a people management app that businesses can use to manage their entire HR process from digital onboarding to company exit. It is simple, intuitive, and user-friendly and provides a way to monitor employee time in just one tap.
What makes Eddy powerful is its generalized time tracking features, which help you track employee time, manage projects, track employee progress, and much more. The app provides accurate time tracking information, allowing you to manage projects without muss or fuss effectively.
Eddy also offers features that streamline both your hiring and onboarding processes. With these features, you can simplify your recruitment, from scheduling interviews to onboarding new employees. Its mobile app allows you to track employee time, invoice clients, and complete timesheets. The app also makes it easy to upload, approve, and process timesheets.
EddyHR has some features that may not be available yet compared to other similar services. As they consistently grow, customers will only see better customer service and a growth of features over time.
6. Freshteam
Freshteam is an all-in-one HR and talent management software that can improve your overall talent process. It provides a simple, intuitive user experience, which allows you to use it without any training, even while keeping track of your employees' day-to-day activities.
It lets you track time and attendance, manage projects, share files, and monitor employee progress. Freshteam's collaboration tools allow you to organize employees into departments, teams, and projects. Freshteam also has dozens of integrations, enabling you to consolidate all your process into one platform.
An HR department can utilize Freshteam's online recruitment system to address various needs. There's a lot to like about the app, from the free trial to the direct support, as well as the customization of work week schedules for companies with more than just 9-5 employees.
If you are considering making a purchase, you should factor in the overall cost, including pesky fixed platform fees that smaller companies may find problematic.
The Bottom Line
People management is essential for every modern HR team. While most people management apps have similarities, they all have some unique features that set them apart. However, the best apps have something to offer every business regardless of size.
Pick one of these apps that fit your business needs. They should make your business simpler and more streamlined than ever before.