If you own or manage a commercial building, regular property maintenance is critical since correct office maintenance contributes to retaining the building's market value and its overall identity.Your office building, like any other structure, requires care and attention to remain functional and to keep its inhabitants safe and protected. Aside from safety precautions and routine maintenance, you must also ensure that your office building is presentable to your clients and leaves a positive impression.
All of this is a large task that requires resources to complete and can be costly if you do not perform scheduled and regular tasks to keep your office at the top in every aspect possible.So, if you're an office owner or manager wondering what needs to be done to keep your building in the best state possible, stay with us as we go through a list of things you can do!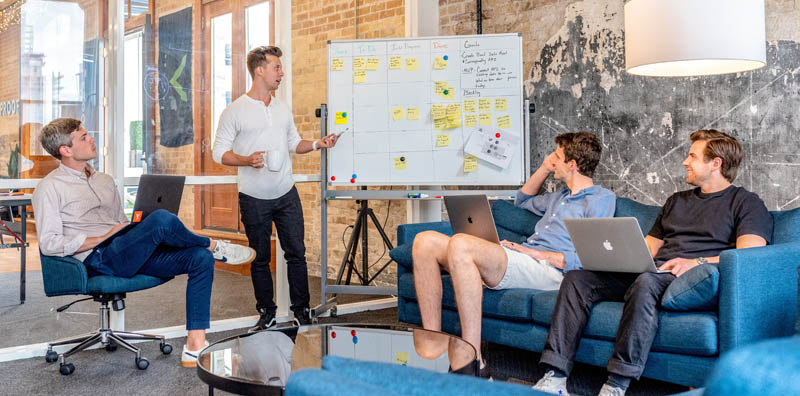 Photo by Austin Distel on Unsplash


Upkeep Utilities and Facilities

Your commercial building's facilities should be fully operational at all times to ensure minimal disruption. This means you must keep the escalators, elevators, business doors, and public restrooms in good working order at all times.
Furthermore, if your HVAC units fail, have them repaired as soon as possible. It is critical to examine your commercial building once a month to ensure that everything is in working order. This will assist you in ensuring that your business runs smoothly while maintaining high work standards at all times.

When it Comes to your Water System Work with a Professional

Another vital aspect when it comes to your office building maintenance is the water system. Having a proper water system is crucial and if you're dealing with water-related problems, it will greatly impact the way your entire building works. Therefore, if you have any problems with sewer or drainage lines, or you just want them checked for reassurance, hiring a professional company is the best option.
Today's sewer line cleaning, repairing, and replacing companies offer multiple services. Companies located in Seattle, Boston, San Francisco, Portland, and many other locations offer the latest services that'll make the entire process easier. And, if your office building is located in Austin and you're having these issues, working with a sewer line repair company in Austin provides services that help prevent or even eliminate the problem entirely.
Moreover, having regular cleaning and maintenance done on your office's line system, especially if it's an old one, is essential and will allow you to work easily without worrying about water system issues.

Perform a Safety Inspection Monthly

To effectively maintain your commercial building, prioritize the safety mechanisms and fixtures you've installed. In order to keep potential accidents and lawsuits at bay, these safety fixtures must be in proper working condition for the sake of the building's occupants. You should keep an eye out for the following safety features:
System of Emergency Lighting
Emergency exits
System of Fire Detection
Exit Signs for Emergencies.
Therefore, you should perform a monthly audit of these installations to make sure that they are functioning properly.

Fixtures and Fittings Maintenance

This may not appear to be significant on the surface, but it is one of those minor details that has a significant impact. If damaged and broken fittings and fixtures are ignored for an extended period of time, they can endanger your employees and cause additional damage to your property. Broken lights, cracked windows, and damaged doors and handles are just a few instances of damaged fixtures that will make your commercial space appear worn. This is why staying on top of getting broken things repaired is critical. These minor issues should be addressed as soon as they are discovered since it will aid in increasing overall productivity in your office.

Keep it Trendy

If you want to attract customers, renters, tenants, or employees, you should ensure that your building maintains current looks and styles. If your building has an older design, it will immediately repel prospective customers, renters, partners, and others. Therefore, do everything in your capacity to make sure that you have a trendy office building that is up to date in order to prioritize your people and overall business.

Final Thoughts

Appreciate your office building and take care of it as you would your own home. As a supervisor of your office building, you must ensure that everyone carries out their duties and tasks in a safe and healthy environment. And, if you begin building maintenance and care sooner, you will have fewer problems to deal with later, resulting in lower repair and renovation costs.