The best workers do the best and the most work. But many companies do an awful job of finding and keeping them.
It is becoming harder to attract and retain top talent working within your business. Financial rewards are one thing, and a lot of companies simply increase the pay offered to try and attract the best talent, but this isn't the only possible solution. If you don't have the money to do this, or you want to find alternative ways to attract talent, there are things you can do, and methods that you can pursue to make yourself an attractive employer. One of these methods are benefit programs such as retirement benefits, health insurance plans, paid time off, equity and many more. They can have a significant impact on employee engagement and retention.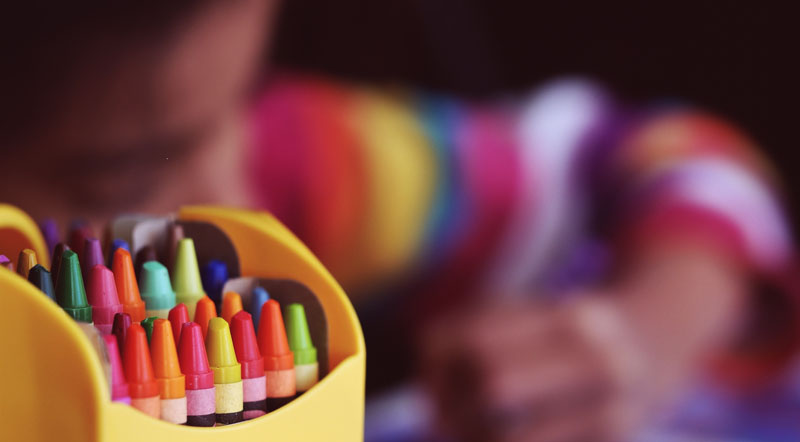 Photo by Aaron Burden on Unsplash
Volunteering and Community Engagement Opportunities
This is all about fulfillment. Giving employees the chance to give back to their communities and organizations that matter to them can help boost employee satisfaction, which benefits your bottom line. When employees are dissatisfied with their jobs, not only do they suffer individually, but the firm as a whole may suffer as well. As a result, businesses may lose productivity and have more staff turnover, both of which can be exceedingly costly.
Financial and Estate Planning Services
According to a recent survey, 22% of American workers reported lower productivity at work as a result of financial issues, and 12% missed work because of financial stress.
Consider including a financial wellness program in your employee benefits package to help your employees relieve financial stress and position themselves to start saving for their future retirement. A financial wellness program, like other wellness programs, strives to enhance employees' financial health, reduce stress, and improve their general well-being.
This is a fantastic method for making staff happier, as it is a way to provide a benefit they may not have even known they need. A lot of employees never think of their financial and estate planning, but it is crucial that they do at some stage. Providing access to an estate planning lawyer, financial education resources and providing free advice can be as good as money in the bank, as it gives your employees the chance to work out what to do with their money for the best.
Mental Health Resources
The world is waking up to mental health. All of us have mental health and all of us need to consider how we can look after it. A supportive employer can make all the difference. If you don't have somebody on your side willing to help you to find the best support it can be all the more difficult.
Employers can provide support in so many different ways. It makes perfect sense to create support networks within companies to allow people to discuss their needs, but you might also bring in other services such as therapists to help your employees to get in the right frame of mind.
Mental health resources may also include numbers people can call when they feel low and methods of coping with stress in their daily life. Within your business you can create a resource for your employees to access the information they need.
In-office Massages
Working in a stressful environment? Massages have been proven to help with this, and are a fun way to reward your employees. They'll be especially happy if they get an extra break in which they can get massaged. In-office massages don't have to be something that makes people feel awkward, as simple head and shoulder massages at the desk can give people a nice little break and a chance to relax while they are at work. Small gestures like these from an employer show that they care and are thinking of new ways to improve the office experience.
Childcare Reimbursement
Very often childcare is expensive and can be a big consideration for employees. If they have a young family, why not think of introducing some sort of childcare scheme or reimbursement so that they can get their children looked after without it having to cost them unreasonable amounts of money.
A lot of companies strike deals with childcare businesses and this can be a way to keep costs down while supporting multiple employees and their young families.
Wellness Programs
Wellness programs can help people to work on their mental and physical health and wellness. This is a way for you to help ensure that your employees are as happy as they can be and healthy while they are at work. As well as providing mental health resources and health benefits for those who may be struggling, wellness programs are the chance for you to help people to keep their mental health and sometimes their physical health on an even keel. It is best if they are optional and people can choose whether or not they are going to take part, but for some employees this kind of care from the company they work for can make a big difference.
Job Shadowing
Send your employees to be part of another team inside your company for a day to a week. Not only will this serve as a platform to learn new skills, but it will also give them valuable insight into the corporate structure and operations of a completely different team.
Send Out Personalized Tangible Gifts
As the world shifts to remote and hybrid work models, it's important to keep your team engaged and motivated. One way to do this is by working with a custom apparel printing company to create personalized gifts for your team members. Custom apparel, such as funny t-shirts or hoodies, can be a great way to show your team members that you appreciate their hard work and dedication.
Another option is to create custom apparel for special occasions or events, such as a company anniversary or team-building retreat. This can help build team spirit and create a sense of camaraderie among your employees. In addition to apparel, you can also consider other personalized gifts such as custom business cards, tote bags, or even phone cases. These items can serve as a reminder of your team members' contributions to the company and can help create a sense of belonging and pride.
Ultimately, the key is to work with your team to identify what types of rewards and incentives they value most. By creating a reward system that is tailored to their preferences and interests, you can help keep your team motivated and engaged, even in the midst of remote work and social distancing. So, consider partnering with a custom apparel printing company to create unique and personalized gifts that show your team members how much you value them and their hard work.
In conclusion, showing appreciation for your team members is essential to building a positive work culture and keeping your team engaged and motivated. Custom apparel and other personalized gifts from a printing company can be a great way to achieve this. By working with your team to create a reward system that meets their preferences and interests, you can help foster a sense of belonging and pride among your employees, even in a remote or hybrid work environment.
Flexible Fridays
Agile Fridays can come in a few different forms. Often, it means allowing people to work from home instead of having to come into the office, reducing work hours in summer or allowing flexible work hours to let the employees maintain the work life balance.
Employees appreciate not having to deal with the awkwardness of the commute and being able to spend their day at home. While not every career makes working from home possible, many do, and you can give your employees remote work options if your company doesn't need people to be at a specific place. Even if you can't, why not relax some of the rules for this day such as the company dress code, to create a more chilled atmosphere?