When most people hear the term "market research," they associate it with data collection from outside the organization. This information is collected and analyzed to improve product innovations, sales, and marketing efforts.

Leadership and business stakeholders often overlook the value of market research as it applies to their most valuable resource: the employees. Here are some practical ways to use market research to improve employee engagement.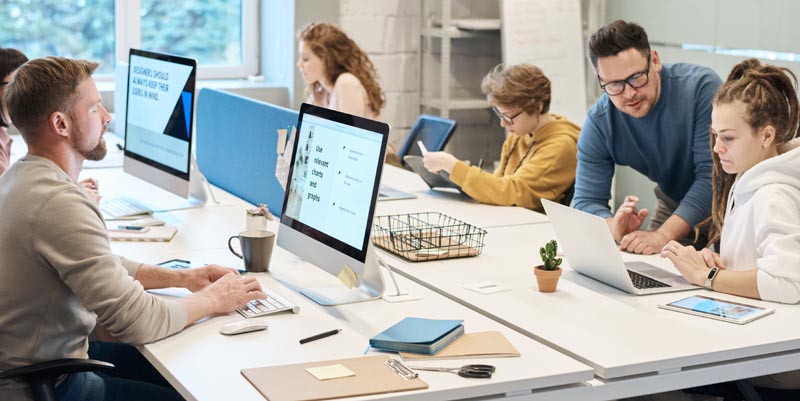 Offer Competitive Salaries

Offering a competitive salary has become a bit of a buzzword in recruiting and hiring practices. Many companies use the phrase with no significant data backing up the claim. While having perks and benefits is an important factor when offering a job, truly competitive salaries are essential for attracting and retaining top talent as the recession looms.
Companies can use market research to get a more definitive idea of what a competitive salary really means. Scaling wages accordingly and implementing planned increases for lower-level employees (i.e., not just executives) can help boost employee engagement and ensure the top talent doesn't find their way to the competition.

Embracing Employee Initiatives
Some of the best business improvement ideas come from the people who work on the ground floor. Many are aware of the origins of Wite-Out, a billion-dollar product invented by a receptionist. When employees feel empowered to share ideas for process improvements and product developments, they'll be more engaged and happy with their job. Empowering employees to share initiatives, then acting on them makes the individual feel heard and valued.

Conducting market research validates employee ideas. Creating a workflow for employees to submit their ideas and have them vetted is an effective way to get employee buy-in and make them feel like a part of the company's success. It's worth noting that employees should also be rewarded when they submit a successful idea.

Capturing Internal Feedback

Companies regularly gather consumer opinions about the brand, offerings, and customer journey— so why don't they follow the same processes internally?

Creating anonymous feedback surveys is an effective way to capture employee opinions about what's happening in the business. Using a combined quantitative and qualitative approach by creating a survey with ranking scales and long-form feedback fields makes a well-rounded picture of the organization. The anonymity of the process also helps employees feel comfortable sharing pain points and frustrations.

Businesses can use this internal feedback to make data-driven decisions regarding employee morale and engagement. Companies should execute this process on an ongoing basis to collect data in both periods of growth and stability and challenging periods of change. New employees will also have different perspectives than long-time employees and vice versa.

Capturing External Data

Secondary research is information collected from case studies and research conducted by someone else. For example, when you read a statistic quoted in an article, that's secondary research.

Many factors influence employee engagement. Capturing external data about overall employee engagement outside your business can also help your organization make smart HR decisions.

For example, the
Gallup National Health and Well-Being Index
highlighted a direct correlation between employee wellness and employee engagement. This data indicates that companies that invest in employee wellness could boost their engagement while cutting costs. For example, offering healthy snacks, encouraging work-life balance, subsidizing gym memberships, etc., not only makes employees feel valued but also cuts back on sick time and turnover costs.
Encourage your HR team to schedule monthly reviews of data pertaining to positive psychology and employee trends. This market research could unlock the key to keeping your best people engaged.

Market research isn't just for proof of concept and exploring new customer demographics; it's a powerful tool for engaging employees. Implement a strategy based on these suggestions to make your employees happier, more productive, and more loyal.