LinkedIn, the professional social network, has quickly proven itself to be one of the most effective business networking tools out there. However, many people are still unsure how to use it to its fullest potential.
Why should you even bother using LinkedIn? Because it is an extremely valuable tool, not only for making business connections but also for building your online presence. LinkedIn is becoming more and more important in business, and you don't want to be left behind.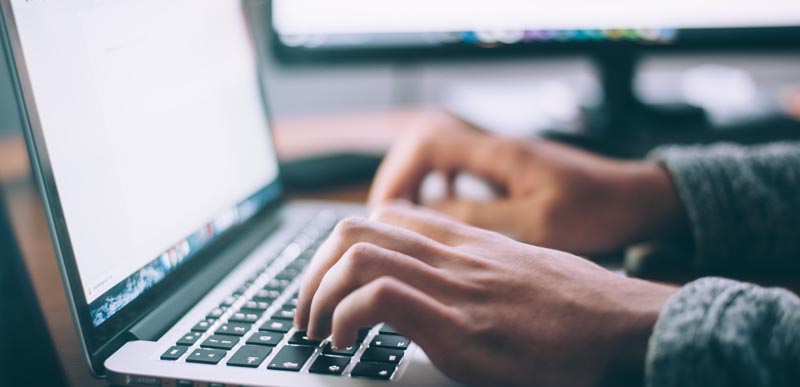 Photo by Glenn Carstens-Peters on Unsplash
Why using LinkedIn is important for your professional success

It helps you monitor new job opportunities
Having a LinkedIn profile will allow you to constantly monitor the job market for openings that suit your interests. The vast majority of employers will list any available positions, and you may monitor them as they become available in real-time.
It helps you connect hiring managers and recruiters
Many employers and recruiters use LinkedIn, so joining will increase your chances of getting an interview. The likelihood of being discovered by various firms looking to recruit people based on your abilities and expertise is greatly increased if your LinkedIn profile is current and well-put-together. If a prospective employer sees promise in hiring you, they will get in touch with you rather than you having to go out of your way to find and approach each individual business.
It helps establish your credibility
A well-written LinkedIn profile can increase your professional reputation and show potential employers that you can be trusted. You may rest assured that each time a recruiter makes contact with you, they have seen your profile. On top of that, if your CV or resume seems too good to be true, your LinkedIn page might be used as a check to ensure that you are who you say you are.
It offers excellent chances to make connections
LinkedIn is a great platform for establishing and maintaining connections with other like-minded business people. The sooner you begin building your professional network, the better off you will be in the long run. Even if you have a job now, you may use the contacts you've made to help you find a new one. One other way to think about it is as a savings account that can be tapped into in times of crisis. The individuals you know will also know people, and they may be able to introduce you to others who work for firms where you would like to get employment.
Best practices to help you achieve LinkedIn success
Now you know why you need to have a LinkedIn account. But how exactly do you go about making your profile work for you? Here are some tips to get you started.
Optimize your profile with the right keywords
Having a thorough profile with the most relevant keywords is one of the best things you can do when building a LinkedIn account. Use as many search terms and phrases that are relevant to your desired audience as you can. You should avoid stuffing your profile with keywords, however. Make sure that they are able to be read and understood by human readers.
Share high-quality content
After you've perfected your profile's appearance, it's time to start consistently posting high-quality material. This will demonstrate your thought leadership by consistently featuring your material and articles in the newsfeeds of your contacts. If your followers are getting anything out of what you're posting, they'll look up to you and want more of what you're dishing out. Moreover, some readers may forward it to their own networks, double your visibility.
Network with the right people
LinkedIn is a social platform, so it's important to be social. Don't be shy about making connection requests, and don't be afraid to connect. You won't know until you ask, and your connections could end up being very valuable to you. Although having a big network can be important, quality over quantity always wins. Make sure that your network is up to date and tidy. Learn how to keep track of networking contacts and regularly remove unnecessary connections to have a clear picture of who you network with. You can manage your network more efficiently with the help of a LinkedIn connections app.
Participate in groups
Joining LinkedIn groups is a terrific way to meet new people and broaden your social circle. Gathering with others who share your hobbies or professional advice may be quite beneficial. Not only will you receive great information from them, but you can also provide them with great content or discussion points and create meaningful and helpful relationships.
Over to you
LinkedIn can be a tremendous tool for establishing your online presence and making valuable connections. The more effort you put into it, the more you'll get out of it. By following these best practices, you can ensure that you're on the right track to achieving LinkedIn success.