In today's interconnected world, businesses of all sizes are constantly exploring hiring people from across the world. Recruiting people from abroad can be a great approach to accessing a wide pool of talent, opening up new markets, and creating a global workforce that can help you grow your company. However, international hiring can be a challenging process that demands careful preparation and execution. This article will go over some of the essential information that anyone looking to recruit overseas needs to be aware of.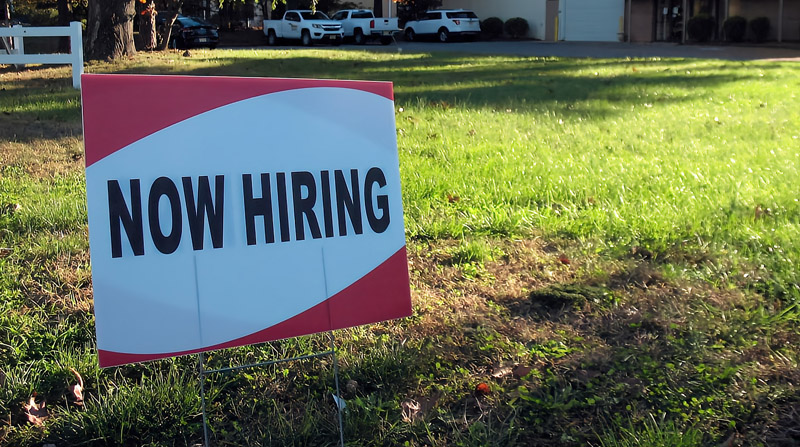 Photo by Ernie Journeys on Unsplash
First of All, Why Hire From Abroad?
Having access to a talent pool on a worldwide scale is one of the key benefits of hiring overseas. You can access a greater range of skills, experiences, and opinions by widening your search outside your local area or even your country. This can be especially helpful if you're trying to find knowledge in a certain field or skill set that may be more widespread in other regions of the world. For example, if you want to hire a ukrainian development team nowadays this is much more efficient and easier.
So, hiring globally can assist you in expanding into new areas in addition to giving you access to a wide pool of talent. Hiring international staff can help you overcome cultural and regulatory differences and forge closer ties with clients and partners in a market if you're looking to enter it or grow your current presence there.
What to Keep in Mind While Hiring Abroad?
There are a number of vital considerations to take into account when recruiting international workers.
Give Importance to Local Labor Rules and Regulations
Compliance with local labor rules and regulations is one of the most crucial. The laws and rules governing employment, such as the minimum wage standards, working hours, and overtime pay, vary throughout nations. To make sure you stay in compliance with local rules and regulations, you must collaborate with an experienced lawyer or HR consultant using HR Software.
Give Importance to Cultural Variations
Cultural variations are a further essential issue to take into account. Cultural variations can have an impact on everything from greeting practices and clothing rules to work ethics and communication approaches. It's critical to recognize these distinctions and take action to close the gap, for example, by offering cross-cultural training and establishing connections with your international team members.
Make Sure to Hire Professionals
Working with a hiring firm that specializes in international hiring is one approach to simplifying the hiring process. Hiring firms can assist you in identifying the best candidates, navigating cultural and legal challenges, and overseeing the hiring procedure from beginning to end. And considering that the laws and rules governing employment, such as the minimum wage standards, working hours, and overtime pay, vary throughout nations, it is best to make sure you stay in compliance with local rules and regulations and collaborate with professionals on this matter.
How Can You Make the International Hiring Process Easier?
As mentioned above, working with a hiring firm that is experienced in international hiring is one approach to simplify the international employment process. One such company that can assist you in locating the ideal talent from all over the world while abiding by local labor laws and regulations is RemotePad.
With functions like automated contracts and payments, such companies are made to make the process of recruiting people from other countries easier. It also gives you access to a vast talent pool, which can assist you in hiring the best personnel for your company. Moreover, its team of professionals can assist you in navigating cultural and regulatory differences, lowering the likelihood of compliance problems and other difficulties.
It is a huge help to hire a company like this because it will help you save time and money by taking care of many of the administrative tasks related to recruiting abroad. So, this can free up your time and help you to concentrate on expanding your business and fostering ties with your coworkers abroad.
Conclusion
To sum it up, companies and organizations who want to expand into new areas, access a larger talent pool, and cut expenses, may find it wise to hire globally. The legal and regulatory environment, cultural differences, and other important elements that may influence the hiring process must all be taken into consideration. Moreover, partnering with an employment agency can be a great method to identify and hire the best candidates from all over the world while being compliant and avoiding common mistakes.