4Cs Blog: Happy Employees = Happy Customers
---
Posted by Insightlink on 02/18/21

Business Travel Tips for Frequent Corporate Travelers
Being a part of the 21st-century business world means having to travel frequently and visit destinations that are quite far from your home. Doing that isn't easy, no matter how old you are and what you do, but we're all becoming corporate travelers in one way or another and there's nothing we can do about it. What we can, however, do is make this entire process a bit easier, quicker, and more enjoyable, especially if you're on the road all the time. So, for all those frequent corporate travelers out there, here are some of the handiest and most useful tips you need to look into.
Read full post
---
Posted by Insightlink on 02/16/21

Why Your Employees' Financial Problems Are Your Problems
While most organizations understand that wellness programs lead to more engaged and productive employees, forward-thinking ones understand that financial wellness must also be considered as part of the package, especially in the middle of a pandemic. Financial wellness is a crucial part of mental and emotional health, and the reality is that lots of people are currently worried about their finances.
A National Endowment for Financial Education study found that 75% of Americans
who belong to low- and middle-income households have grown more concerned about their finances since COVID-19 hit, leading them to dip into their retirement and savings funds or incurring debt from loans—even households with emergency cushions have felt the brunt of the pandemic. The pandemic has exacerbated financial stress for many Americans, and this negatively affects their work performance and overall well-being.
Read full post
---
Posted by Insightlink on 02/08/21

How to Write an Inspiring Remote Team Vision Statement
When you're in charge of managing a team, you need to get ready to face various challenges. From team motivation to mutual trust, everyone needs to work hard to establish balance and regular workflow. But, when it's a remote team, and people are physically away from each other, things can get even harder to manage. That's why you need to walk the extra mile to make your team stronger and more collaborative. One of the essential steps you should take is to write an inspiring team vision statement.
Writing a remote team vision statement can be tricky, but you can do it with the right guidance. Below, you'll find the tips and tricks that will help you nail this assignment. Let's take a closer look.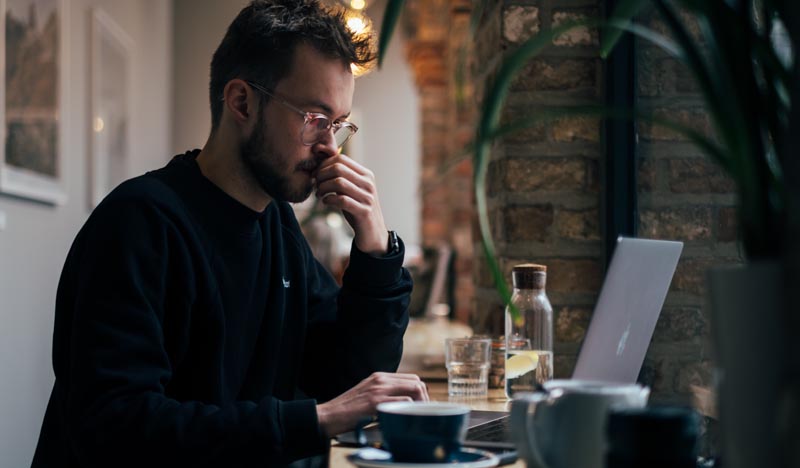 Read full post
---
Posted by Insightlink on 02/03/21

Administering The Payroll Process Smoothly
One of the essential parts of any company is the people who work in it. The work team is the differentiating value of a business organization, as it has the skills and knowledge necessary for companies to meet the proposed objectives and plans. There are several factors that must be taken into account before hiring staff. One of them is payroll. In simple words, payroll is the financial record of your employee's wages, bonuses, and deductions.
Read full post
---
Posted by Insightlink on 01/28/21

Tips For Creating an Ergonomic Workspace
Whether you're working from home or working at the office, you need a space to work that's ergonomically correct to prevent injuries and give you a comfortable space to work. There are some simple things you can do to make your area better suited for your body so you don't have to deal with back and neck pain or poor posture.
Choose the Right Chair
Keeping your spine neutral throughout your work day can happen when you find commercial office furniture that is built with ergonomics in mind. An ergonomic chair provides lumbar support, is properly padded and has height adjustments. Your chin should be at a 90 degree angle from your neck. Once you have a chair and sit with the proper posture you can move the items in your workspace around to ensure your computer is at a good level to keep your chin from looking down.
Keyboard and Mouse Placement
Your elbows should be at 90 degree angles when typing. Some desks come equipped with keyboard trays that place the keyboard at a better angle. If your keyboard needs to be on the surface of your desk, you can adjust the height of your chair to accommodate the proper elbow position. Make sure your feet have something to rest on if they can't be placed flat on the floor.
Place Things Within Reach
When organizing your desk space, place often used items in places within reach of your seated position. To help you reach more items easily, a swivel chair can be a great addition to your desk space. The drawers closest to you can hold additional items that may be used often as well.
Setting up your workspace to protect your body is crucial to preventing back and neck injuries. Sitting isn't an active activity, but it's still dangerous for your body when you aren't properly positioned.
Read full post
---
Posted by Insightlink on 01/19/21

5 Tips to Create a Learning Path for Employees to Drive Business Success
Without a doubt, your biggest assets are your employees. The more you invest in your employee collective, the higher the chances that you will achieve your company's objectives in record time. After all, a motivated workforce is more productive and efficient, and investing in the right tools and solutions will make them happier and more passionate about their work in the long run. All of this means that employee growth and success should be your priority for 2021.
Luckily, there are numerous ways you can invest in your employees to achieve better results and develop their professional skills while making them happier and more satisfied in the process. Automating certain repetitive processes, building a better workplace culture, being a good leader, all of this will boost success. However, there is another, very powerful solution you can invest in, and that is employee development.
Let's take a look at how you can create a learning path for your employees to help them drive business growth and success.
Read full post