4Cs Blog: Happy Employees = Happy Customers
---
Posted by Insightlink on 03/19/21

COVID-19 Guide: Keep Your Employees Safe and Your Business Operational
Coronavirus has affected the entire world, disrupting our lives and creating numerous new challenges, especially for the economic sector. Minimizing the impact of the pandemic on employees and businesses are the main concerns for company leaders everywhere.
With the ongoing pandemic, it is more challenging than ever to provide your staff with a safe workplace.
To reduce the impact of COVID-19 outbreaks on your business, workers, customers, and the general public, it is important to draft a plan that would address exposure risks, routes of transmission, and determine appropriate control measures to implement.
Let's take a look at steps you can take to keep your employees safe and your business operational during COVID-19 outbreaks.
Read full post
---
Posted by Insightlink on 03/15/21

7 Top Trends in Outsourcing Work from Home Agents
The global COVID-19 pandemic has changed nearly everything. But most of those changes are just a speed-up of trends already in progress. This is particularly true when you think about how social distancing has affected customer service functions. More importantly, the lockdown has offered a real opportunity to rethink what work is and what it's not, and develop ways to enhance its outcomes. One thing that stands out, however, is the continued relevancy of customer service and the chance the current global health crisis presents – cultivating deeper, meaningful connections with our customers.
Read full post
---
Posted by Insightlink on 03/15/21

How Reference Checking Systems Improve Your Hiring Process
The process of hiring new employees used to be straightforward. However, as the needs of businesses mutate, it is crucial to reconsider the hiring process. Consequently, organizations are taking more than three weeks to complete the interview process. Finding quality talent will always be a time-consuming process, but are there things you can do to reduce that time?
An automated reference checking service crawls the internet to find specific information. The essence is to find as many references as possible and improve the hiring process. If the system is well-calibrated, it can provide honest responses than you will get during a phone call. When the data is combined, it improves hiring decisions and gets quality employees.
Read full post
---
Posted by Insightlink on 03/09/21

How tech companies can provide more opportunities for women (and why they should)
Research suggests that just 17 per cent of workers in the tech sector are women. Yet investment in tech has more than doubled since the Brexit vote. It's estimated that around 1.2 million tech and digitally-skilled workers will be required by 2022 to meet the demands of this sector.
But due to several reasons, the tech industry is severely lacking in female employees. Tech companies can benefit enormously by having more women in their staff. Here are some of the ways that businesses can provide more opportunities for female employees and the reasons why they should consider diversifying their workforce.
Read full post
---
Posted by Insightlink on 03/04/21

Must-have Productivity Tools for Remote Workers
Remote working comes with a distinct set of challenges which if not tackled can hamper your productivity. When you work from home, you need tools that will ease communication with your colleagues or clients, tools to track your work progress, store and enable you to share large data, and help you brainstorm. Such tools will ensure you master and synchronize your work so that you have a significant output. Below are four must-have tools when you are working remotely: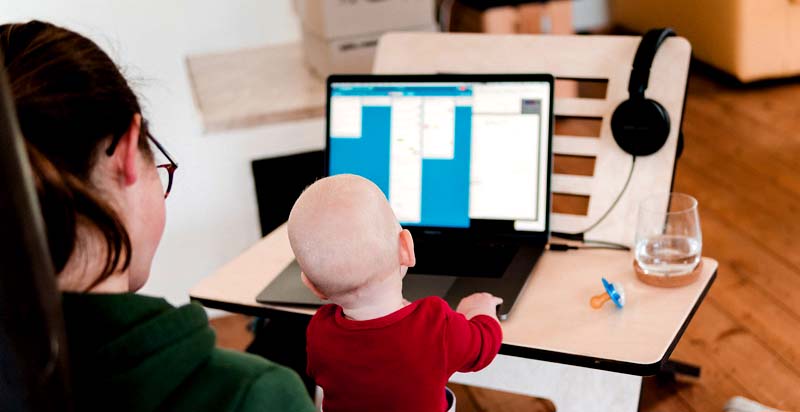 Image by Standsome from Pixabay
Read full post
---
Posted by Insightlink on 02/18/21

Human Resource Management During a Pandemic
The COVID-19 pandemic caused an almost-immediate change in how companies of all sorts conducted their respective business. One of the most common changes made was allowing employees to work remotely, as many states and municipalities released strict stay-at-home orders for anyone not deemed an essential worker.
Though no parts of a given business were particularly thrilled about the changes, Human resource management departments may have got the shortest straw relative to the moves from brick-and-mortar offices to the remote work world.
Read full post