Employee loyalty is crucial to the long-term growth and success of any company. It decreases turnover, increases productivity, boosts efficiency, and provides a better work environment for all. However, loyalty is also quite difficult to inspire, since this is often considered a benefit that has to be earned rather than built. Thankfully, there are a number of ways you can encourage your employees to stay with your company, especially with these efficient tactics for increasing employee loyalty: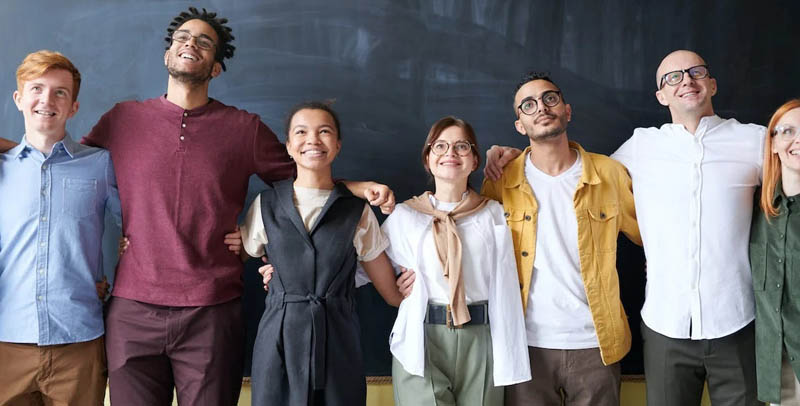 Improve the company culture
The company culture
represents the personal interactions between employees and management. Although job competency is included here to a certain extent, the culture is more about personalities, attitudes, and how well everyone gets along. As the leader, it's up to you to promote the company culture and address potential issues without meddling in any personal lives. The most important thing is to model good behavior yourself. It would also be beneficial to weed out personal prejudices and unacceptable behavior, talking privately to individuals about their poor attitudes if needed.
Boost confidence in leadership
Having confidence in leadership is arguably among the most vital factors of employee loyalty. Employees have to be certain that their leaders know what they're doing, and they prefer working for businesses that are striving to be the best in the field. To achieve this, you have to focus on personal growth. Seize every opportunity to become better at your role, whether that means finding new training options or asking for feedback, and maximize your potential. When the staff notices your success and the company's prosperity, that positive energy will inspire nearly every employee.
Focus on employee development
Frustration is one of the main reasons people leave their current roles, commonly stemming from a lack of suitable resources or training needed to do the job well. If you expect your employees to excel in situations in which they feel uncomfortable or meet goals using outdated and inefficient strategies, you will always encounter certain problems. Instead, aim to reduce some friction and provide your staff with what they truly need. Offertraining opportunities, make promotions easier to get, and set a clear career path within the company everyone can follow. Personal development is key to loyalty and retention.
Invest in the right equipment
Similarly, employees can't be expected to work with broken or ineffective equipment. Continue implementing new systems and technological improvements that will not only streamline your processes but also demonstrate to workers that you value them enough to invest in their progress. The same goes for workwear and protective equipment. If your employees mostly do manual labor, for instance, equip them with
men's workwear shorts
that combine comfort with functionality. Providing appropriate gear and physically protecting your staff is a great way to build loyalty and trust.
Increase employee engagement
Employee engagement is another important aspect of loyalty. The more engaged employees are with their work, the more likely they will be to trust leadership and stay with the company. Aim to increase engagement by listening to the needs and concerns of your staff, providing the right tools, offering coaching opportunities, giving individual attention to employees, publicly recognizing good work, etc. You can leverage analytical tools to track the performance of your employees if you want to get a better sense of engagement. For smaller businesses, even simple solutions such as anonymous surveys can be of great help in determining employee engagement levels.
Show and expect to receive respect
Respect goes both ways. While many leaders tend to demand respect from their employees, they rarely give it back in a direct and meaningful way. Employees can easily see through meaningless deeds and false statements, so don't allow yourself to be labeled as disingenuous. Rather than seeking respect through authority, try to do everything authentically, be open and honest with your staff, and relate to them on a more equal level. Only when your employees feel like you truly respect them can they give you genuine respect and loyalty in return.
Reward employees appropriately
Rewards are common in the workplace, often used as a powerful tactic for boosting employee engagement, increasing job satisfaction levels, and building loyalty. But if the rewards you give aren't suitable for the work environment and appropriate to the specific action, they might create a sense of unfairness and imbalance among your workforce. To prevent this from happening, reward your employees regularly when they deserve it, and make sure the reward matches the deed. You can't go wrong with rewards such as public recognition, office perks, free lunches, and similar solutions.
While there are a number of ways loyalty can be increased, remember that it never builds up overnight. Take it one step at a time, implement positive changes gradually, and watch employee trust and loyalty rise.