Positive office culture is what companies endeavor to achieve. But, what is an office culture? Culture in the office involves attitudes, belief systems, values, and assumptions that people have. Culture is shaped by socio-cultural context as well as people's upbringing. This office culture is shaped by the management as well as the company's organizational structure. When a positive work culture is developed, it improves employee morale, teamwork, efficiency, and productivity.
What are the 5 company initiatives that improve office culture?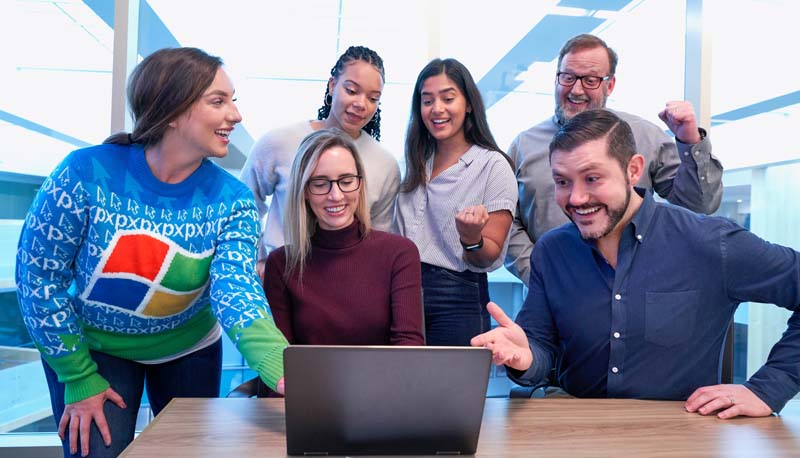 1. A kitchen to improve office culture
Most modern offices these days must have a kitchen. This room is incorporated in the office so that employees can replenish their energy while they work and get time to connect with their colleagues. If you are contemplating opening offices in Sacramento, California, this is one of the features that you should get your contractor to include in your office. Your contractor can get
kitchen remodeling in Sacramento
and have cabinets installed so that there is enough space for employees to store their consumables. Having an office kitchen also ensures that no time is wasted by employees running out of the office to get lunch. A majority of office kitchens are fitted with a refrigerator, microwave, and coffee maker. Therefore, employees can carry their packed lunch, store it in the refrigerator, and warm it during lunch hour when they want to eat.
2. Develop ethos for the organization


Ethics are moral behaviors that govern a person's actions. In any company, there should organizational ethics that employees abide by so that they have respect for one another and work in harmony. While developing these ethical codes of conduct, it is important to have employees involved from the very beginning so that they feel as though they are part of the company.
A company's ethos can be in the form of policies they come up with to like social change. Upon coming up with a policy, the organization should their employee accountable so that they endeavor to uphold what has been decided. Often, when people are held accountable, they automatically know that they have a responsibility to accomplish a particular goal and
develop a positive attitude towards attaining that goal
. When people develop a positive attitude in the workplace, you will have succeeded in improving the office culture.
3. Have an inclusive work environment


To improve the office culture, there is a need to recognize that people are different in the way they think, look, their gender, and sexual orientation. Understanding these dynamics enables you to create a culture where everyone is appreciated and valued for what they have to offer. Additionally, also knowing that these differences exist among people enables you to
promote equity in the office
.
4. Have a rewarding system


A study conducted by Deloitte
showed excellence in the companies where employees were rewarded and acknowledged. The way to create motivated employees is by presenting them with clear goals to work towards accomplishing. There should be indicators to measure employee performance to ensure that they are engaging in healthy competition. Having measurable indicators is a demonstration of transparency in an organization. The goals to be achieved so that employees are rewarded should be reinforced positively among employees to foster healthy and honest competition.
5. Improve communication


You cannot improve an office culture without first improving communication among employees. There should be clear channels of communication from the management down to the subordinate staff. Having excellent communication at work ensures that people solve misunderstandings amicably and achieve goals as a team. It also
promotes trust among employees
, fosters innovation, growth, and team building. The way to improve communication is through:
The leadership showing empathy to its staff
Defining expectations and objectives so that people deliver on the company's mandate
Choosing mediums of communication so that there are open channels of passing messages
Conclusion


Work culture in any organization is key to the company's success. It is what drives people to work hard, collaborate, communicate, and innovate. While developing a work culture is possible, sustaining it is far more important. If you want your office bubbling with energy, engagement, and happiness, you have them involved in creating this culture from the onset. Additionally, having a work culture ensures that you keep your top talent happy and do not lose them to the competition.