While growth is always on the mind for startups and small businesses, what's not realized is the many pieces that are necessary to complete the puzzle. Startups will always have a vision for their services, but from an operational perspective, a lot more is needed to make a business function properly and create an opportunity for future expansion.
Here we will describe some of the administrative areas that can help improve your business's wellbeing so you can position your company for growth.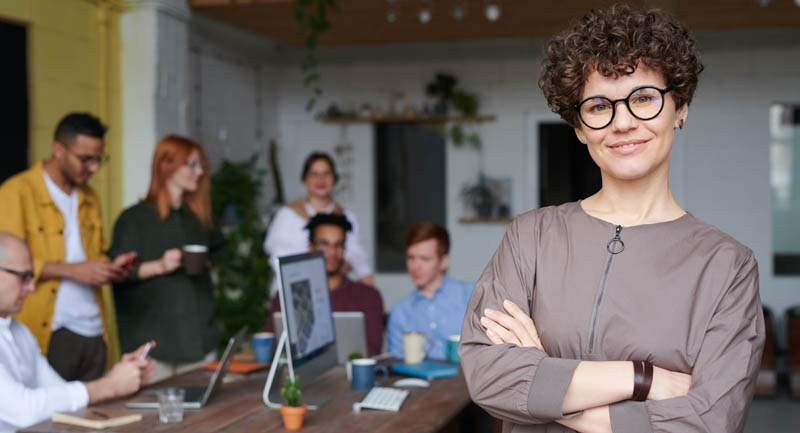 What Are Typical Executive Level Positions
Every business has different needs and requirements, so hiring executive-level positions almost always depends on the product and service being offered. For any small to middle-sized company, these positions are the ones you will most likely find:
Human Resources Department
Chief Marketing Officer
Chief Operations Officer
Where These Executives Could Be Beneficial
HR (Human Resources Department)
A valued and productive employee is the foundation of a successful business. When small companies only have 10 - 30 employees, they tend to push an atmosphere that they are "one big family," and employees should be open with any issues or grievances. However, depending on its structure and culture, some employees may feel uncomfortable confronting others with their concerns. It might be necessary to hire an HR executive dedicated to the wellbeing of the internal office.
With internal operations, it's crucial to make sure you are getting the most out of your employees. Productivity levels can be hard to gauge, but with a dedicated HR department, you can ensure that your employees are motivated and guided. HR can listen to and validate employee concerns and encourage a positive attitude towards a business, ensuring productivity is being maximized and prioritizing the company's integrity.
CMO (Chief Marketing Officer)
Most startups already have a service or platform created; what matters now is how to market the service and attract potential clients and customers. Marketing might be a grey area for small businesses since it is not prioritized compared to day-to-day operations. Marketing is a future-oriented priority. You are proud of your product and want to get the word out, but you need to focus on running your today! A CMO can help shape the strategy to improve the company's brand and reputation.
With a CMO executive or a marketing professional who specializes in B2B businesses, you have more potential to increase your brand awareness and client acquisition potential. Your business may not need a full-time CMO or marketing department, so it might be beneficial to work with an agency or an
outsourced CMO
, somebody who can, with your input, focus primarily on the marketing while you run your business.
COO (Chief Operating Officer)
Chief operating officers might be unnecessary for most small businesses and startups. However, a COO can help a business operate at its most efficient level regarding day-to-day operations. When you have a company with many layers and departments, an operating officer can ensure the internal and external business operations are running smoothly and efficiently.
For larger-scale businesses, ensuring operations are running correctly is a must. Having a COO act as a backbone for the business is imperative for the present and future of a company. Consistency and efficiency are almost always the keys to growth for startups and small businesses.
Do These Positions Justify The Cost?
The only problem with these positions is that they are typically the most expensive salaries. The average salary for a CMO is well into the six-figure range ($176,216), so that can seem like a deterrent for a business where resources can be tight.
However, if a business is well-positioned in its market and has the available resources, it might be worth considering one of these C-level positions. Even though they come with an expensive price tag, these positions are crucial to helping a business reach its highest potential.
How a Small Business Can Save Money When Hiring For These Positions
If your business cannot hire additional employees, another option, while not cheaper, is to hire a consultant. Consultants will help lay the groundwork for any level of your business. Consultants will give you access to their expertise and advise you on areas of your business you might be able to improve upon. Consultants can also be expensive and often are involved with multiple companies, so getting them fully on board with your operations can be difficult.
That's where a fractional employee comes in. With these positions, outsourcing higher-level positions can prevent you from draining your resources while supporting the future growth of your company. An outsourced CMO, for example, will be able to assist with your business's marketing strategy as a temporary employee. They will help you to develop a plan without the commitments of hiring a full-time salaried CMO.
Similar to a consultant role, these fractional employees can help grow your business while saving you money in the process.

About the Author
Roni Davis is a writer, blogger, and legal assistant operating out of the greater Philadelphia area.