While hybrid work has been in existence for the longest time, the recent pandemic and advancement in technology have accelerated its adoption. Many organizations that are embracing this way of work have seen several business benefits. The ability to work when, where and how each individual is most effective has affected productivity and performance positively. Additionally, companies are saving money on office overheads and have access to a global talent pool. However, with some individuals working remotely on some days and in the office on others and another group entirely remote, company and project management is no longer the same. Let's look at how the hybrid work model has affected the management of projects and companies in general as well as how best to navigate the changes effectively.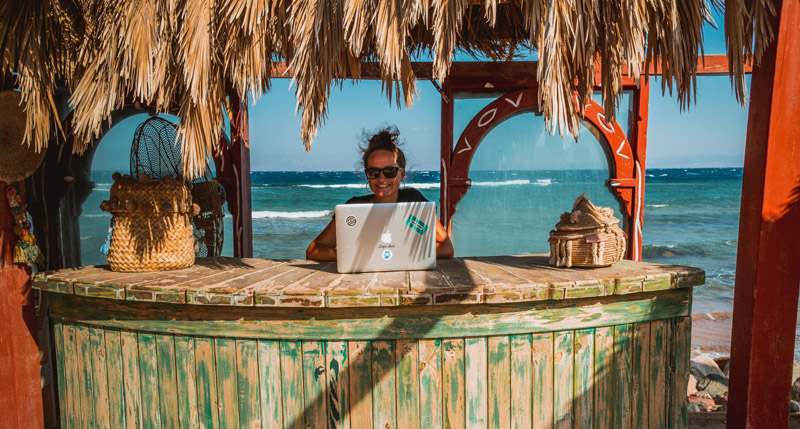 Photo by Peggy Anke on Unsplash
Resource scheduling
The hybrid work model is often characterized by individuals working from different time zones, while other teams have people working on a part-time basis. This can limit team visibility and make resource scheduling far more difficult for managers. Unfortunately, inaccurate resource scheduling can have detrimental effects on the progress of the project as well as team productivity.
Ensuring effective resource scheduling is made easier by resource management software, for example,
shift scheduling softwares
for online employees. With the right tool, managers can have a bird's eye view of the resource pool. They can see who is available, who works part-time, and the location of each team member. This increased visibility helps ensure the efficient utilization of resources in that no employee is overutilized or underutilized. However, there is a fact that modern days and hybrid work are a bridge helping people to
work and make money online
, without the need to be physically present in the office.
Communication
Every company succeeds with effective communication. However, where teams are dispersed, communication gaps are bound to happen. This makes it difficult for managers to successfully track employee performance and project progress. In addition, it can be difficult for employees to understand their roles in the project, and how their tasks are interdependent with the roles of others on the team. Such confusion and lack of the right information at the right time can be fatal for any project.
Managers need to be aware that communication can be hard when people are working from different time zones and on different schedules. They should ensure that project objectives and task expectations are communicated clearly to each team player. This reduces misunderstandings and ensures that employees know what is expected of their roles even when they don't hear from the manager for some time. In addition, project managers should adopt both synchronous and asynchronous methods of communication and know when to apply each one of them.
Collaboration
Just like communication, team collaboration also faces challenges when team members work from different locations. Yet, team collaboration is crucial in having everyone working on the same page and together to ensure that projects progress well.
Adopting team collaboration and communication software comes in handy for managers. Choose one that has features such as private messaging, group discussions, whiteboards, and file sharing. You can also find one that integrates with project management software for features such as project reports, time tracking, progress monitoring, and the like.
In addition, it is good to understand that collaboration happens better with facetime. Create a policy where everyone gets together on video probably once or twice a week. Project managers can also group individuals from one geographical area and have them meet physically on some days. Thanks to the rise in coworking spaces, finding a place to meet doesn't have to be daunting. However, it is important to find the right office space that supports team collaboration. Make sure to do the homework and
find the best office spaces in New York
, Los Angeles, Chicago, Phoenix, or any city where your team is present.
Team engagement
When employees feel engaged with the company and their roles, they become self-driven and committed. Managing a highly engaged team becomes a breeze as they are focused on helping achieve company and project goals. However, driving engagement in a hybrid team can be quite challenging, especially where establishing expectations and roles proves difficult. This makes it difficult for members to see how their roles contribute to the greater good, leaving them feeling disengaged.
The best place to start is to define roles clearly and help each team player see how the roles contribute to the projects and the
organization's goals
. Additionally, take an individualized approach, which starts with understanding employees' strengths and weaknesses as well as what motivates each one of them. Assign roles according to strengths and also help them see how their strengths can help them achieve not only organizational goals but also individual goals.
Conclusion
The hybrid work model is likely to be the future of offices as employees continue demanding flexibility and autonomy in their work. While it brings significant benefits, it also has its own set of challenges that make management quite a task. However, understanding how the model affects communication, collaboration, team engagement, and resource allocation can help find solutions to these challenges to ensure effective project and team management.