What Are The Benefits of HRIS systems?
---
Posted by Insightlink on 03/29/23
An HRIS (Human Resources Information System) is a software system that is designed to manage and automate human resources functions within an organization. It is essentially a database of employee information that allows HR professionals to track, manage and analyze various aspects of their workforce.
It typically includes modules for managing employee information, payroll and benefits administration, time and attendance tracking, performance management, training and development, and recruitment and applicant tracking. The system can also generate reports and analytics to help HR professionals make informed decisions about their workforce.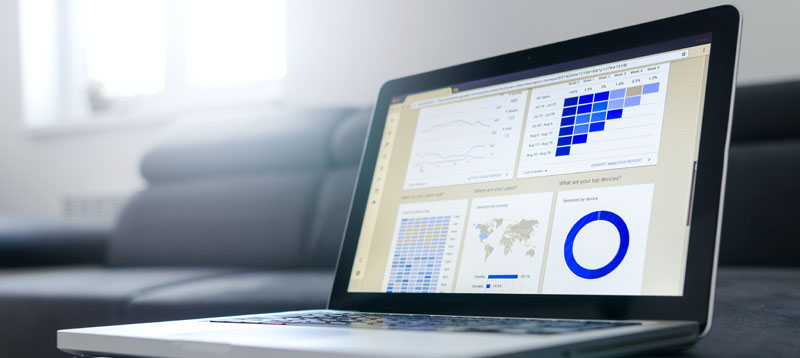 Some of the benefits of using an HRIS system include increased efficiency, improved accuracy and compliance, better decision-making capabilities, and increased visibility into HR metrics. It can also help streamline communication between employees and HR professionals and reduce administrative tasks.
Here are some of the most significant advantages of using an HRIS in your organization:
Improved efficiency: An HRIS system streamlines various HR tasks, allowing HR professionals to spend less time on administrative work and more time on strategic activities. HRIS systems automate repetitive tasks such as data entry, payroll processing, and benefits administration, which reduces the workload for HR staff and minimizes errors.
Real-time insights: HRIS systems provide real-time insights into HR activities, allowing companies to make data-driven decisions. The systems generate reports on key HR metrics such as turnover rate, employee engagement, and performance metrics, which can help companies identify areas for improvement and make informed decisions.
Compliance: HRIS systems help companies stay compliant with labor laws and regulations. The systems automate compliance tasks such as tracking hours worked, calculating overtime pay, and ensuring compliance with labor laws. This reduces the risk of penalties and legal action and ensures that companies are in compliance with all relevant regulations.
Improved communication: HRIS systems improve communication between HR staff and employees. The systems provide employees with self-service options to access their HR information, including pay stubs, benefits information, and time-off requests. This reduces the need for employees to contact HR staff for routine inquiries, which frees up HR staff to focus on more strategic activities.
Enhanced employee experience: HRIS systems improve the employee experience by providing employees with access to their HR information and enabling them to manage their HR-related tasks easily. The systems also provide employees with real-time feedback on their performance, which helps them understand how they are performing and identify areas for improvement.
Cost savings: HRIS systems can help companies save money by reducing the need for HR staff and minimizing errors in payroll processing and benefits administration. The systems also reduce the risk of penalties and legal action, which can be costly for companies.
HRIS systems provide a range of benefits for businesses of all sizes, including improved efficiency, real-time insights, compliance, improved communication, enhanced employee experience, and cost savings. With the increasing adoption of technology in the workplace, HRIS has become an essential tool for HR professionals.
Here are some of the most popular HRIS systems that companies are using today.
Workday
Oracle HCM Cloud
SAP SuccessFactors
ADP Workforce Now
BambooHR
Gusto
comments powered by

Where does your company stand on each of the critical "4Cs" of employee engagement and satisfaction?
Commitment
Culture
Communications
Compensation
Find out with a benchmarked and validated 4Cs Employee Survey from Insightlink. Since 2001, one of the most trusted research companies in North America.

How many of each do you have?
Committed Loyalists
Change Seekers
Dissatisfied Compromisers
Satisfied Opportunists
Only the Insightlink 4Cs Employee Survey can give you the full picture and let you hear how your employees feel about their experience at your organization.


About
Insightlink Communications are experts in employee survey design, data collection and analysis. Since 2001 we've helped companies of all sizes measure and improve their employee satisfaction and engagement.



4Cs Blog Home

4Cs Blog Archives


Recent Posts
---
Wishing Our Valued Clients and HR Professionals a Happy and Stress-Free Thanksgiving!
Empowering Your Team: Proven Strategies to Uncover and Develop Hidden Talent
How to Build a Positive Company Culture Using Social Media
The Importance of Workplace Environment in Employee Engagement
The Domino Effect: Promoting Wisely to Retain Top Talent
Favorite Links
---
Employee Survey
Insightlink's Acclaimed 4Cs Employee Survey
Qualtrics
Advanced Online Survey Platform for Pros
SurveyMonkey
Quick & Easy Online Surveys
Gallup
Home of the Gallup Q12
World at Work
SHRM Blog
Engaged Employees Blog
HR ToolKit Guide to Employee Surveys
Good info on how to write surveys.
Insightlink 360
Makes 360 assessment surveys easy.
InsightExit
Online Employee Exit surveys.