Human resource departments are the backbone of companies across the globe, and are tasked with a wide range of duties in order to keep a business running. With remote work becoming more popular, as shown by a
Gartner Survey that revealed
"82% of respondents intend to permit remote working some of the time as employees return to the workplace," HR departments need to be focused on how they can best adapt to serve their employees, new or old.
Including new offerings, or doubling down on current ones, can help to strengthen your HR department offerings, and in turn, trickle down into a stronger workforce.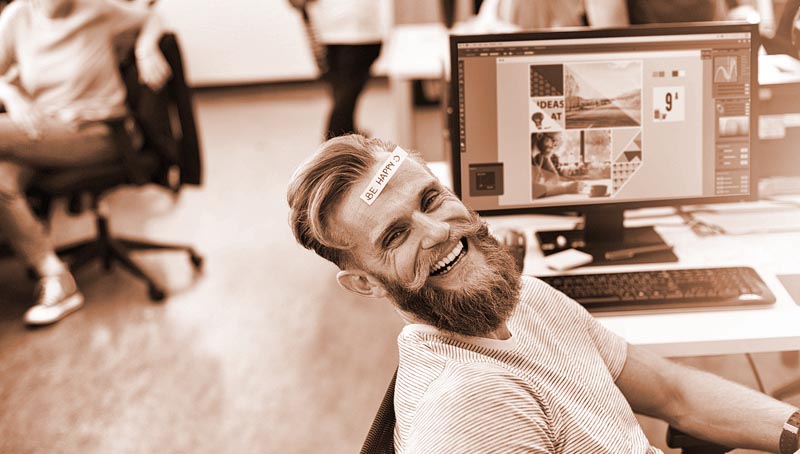 Increasing Focus on Employee Mental Health and Well-being
Mental health is still, unfortunately, something that is not talked about as often as it should be. Whether it comes down to social stigma or not having the right outlets, it's clear that these conversations are often few and far between. According to the
National Alliance on Mental Illness
, over 20% of adults experience mental illness, or about 1 in every 5 adults. As companies focus more on personal development and investing in their employees' wellbeing, mental health services will be a large factor in how human resource departments develop.
There are many ways that HR teams can support the mental health of their employees. First and foremost, is making the workplace a safe space and encouraging conversations. In addition, some workplaces may offer
Employee Assistance Programs
(EAPs) or other resources for their employees to help in any way possible. Focusing on building a positive environment around topics such as these can help foster a better community within your organization, and show your employees you care.
Improving Employee Financial Literacy
Financial literacy as a topic is often discussed or brought up, but never actually addressed. In a
2019 survey by PwC
, "More employees than ever before report that they are stressed dealing with their financial situation" at 67% of participants. Even some of the simpler topics such as how to set a budget are overlooked during developmental years, and thus put some people at a financial disadvantage.
It's important to offer some financial services to your employees past a simple 401k match. Implementing a financial literacy program in your workplace is crucial; ranging from more simple topics such as
what is a 401k
to more detailed information like advice on how to get a
no-closing-cost refinance
on your home. For these examples, a 401k is a basic yet crucial retirement plan, all of whom are eligible should have, as you can gain compounding interest on a portion of your earnings over a very long period of time. For a no-closing-cost refinance, this can be great for those who might be in a starter home for a shorter period of time, or need a quick influx of cash.
All of these, and more, are crucial steps toward building a strong financial background, and encouraging your employees to explore and discover more of these concepts can help set them up for financial success and aid them in becoming happier and more successful and engaged.
Providing these kinds of programs and education can greatly benefit both the employees and the organization. Seeing as financial literacy month is April, now is a great time to start.
Financial literacy programs can often help decrease stress in employees, increase their overall mood, reduce negative physical effects, and allow them to focus more on their contributions in the workplace. In addition, as more and more younger generations enter the workforce, providing a financial literacy program can be a great benefit that many employees may be looking for, and shows you are actively investing in their well-being.
Garnering Employee Feedback
Employee feedback is one of the most powerful tools for gathering meaningful suggestions and improvements. Often, employees who are dealing with these issues in their day-to-day can have better perspectives on certain problems, and how to best provide a solution. However, many businesses regardless of size still struggle with the execution of collecting employee feedback, often including leading questions or company bias in the process.
Gathering employee feedback can often be difficult, and you have to find the correct medium for your business. Since many employees may be working remotely or spread out over multiple locations, businesses are often opting for
comprehensive online surveys
. Covering new-hire surveys, exit surveys, and more, it's crucial to gain as much information as possible in order to help improve your business.
Taking employee feedback and acting upon it can not only help develop those specific aspects, but can help increase employee engagement, reduce turnover and hiring costs, and help your employees feel more comfortable in their daily work.
Additional Attention to Employee Onboarding
Although employee onboarding has always been essential in helping workers get up to speed quickly and feeling ingrained in the business, with more workplaces having a hybrid model, some working in the office while others work remotely, it's even more important to stress a proper onboarding process.
Glassdoor commissioned a study
that shows that "Organizations with a strong onboarding process improve new hire retention by 82% and productivity by over 70%.
The results of having a great onboarding experience can spread through the organization, as you are hiring quality employees and providing them with the best company integration possible. If onboarding remotely, it's important to make sure you have the proper tools and programs to best help your new employee.
From the right video software to virtual office tours or coffee meetings, making sure new employees get an experience that helps them assimilate is key to their experience. A
Human Capital Institute report
shows that "Research suggests up to 20% of new hires leave in the first 45 days of employment, making onboarding a crucial factor in retention and overall company success."
As the current workplace environment continues to evolve, human resource departments are tasked with keeping up, or even trying to stay ahead. From increasing your mental health and employee wellness offerings to offering financial literacy programs to better educate your employees, all of these are growing trends to help boost employee engagement and retention. Soliciting employee feedback the right way will become more challenging without the proper tools, and possible virtual onboardings require new tools for the job. Whatever new challenges this era of workplaces may bring, preparing your HR department properly is the starting point to continuing a successful journey.