Besides the need to ensure the effectiveness of health care systems, there are other challenges that are affecting human resources in the industry. These include the COVID-19 pandemic, mental health issues, and workforce shortages.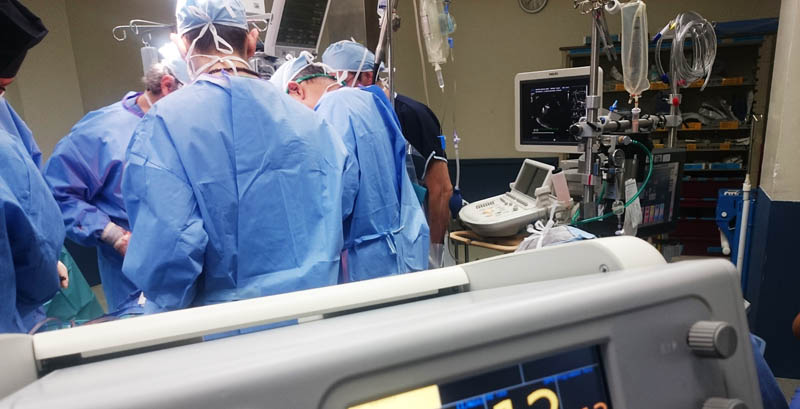 Photo by Natanael Melchor on Unsplash
Migration of Health Workers
Managing health worker migration is a difficult balancing act. The most effective strategies will involve cooperation and coordination among key stakeholders and policymakers. It is also necessary to design and implement systems to enable the rapid movement of health workers. This is especially important as aging societies will place increasing pressure on the health workforce.
Training System
The most important driver of health worker migration is likely to be the health system's training system. Poorly trained health workers in low- and middle-income countries are more likely to migrate than those who have been well-trained. Clinical trial processes, as the most complex, require careful management of data, sample collection, labeling, and transportation. The monitoring and analysis of these activities can be challenging, requiring the use of specialized tools and software. The challenge is made even greater when multiple clinical sites are involved in a clinical trial. In such cases, effective training systems must be in place to ensure that all clinical trial personnel are adequately trained and knowledgeable about the protocols and processes. This includes providing training on the use of software and applications, as well as ensuring that personnel are knowledgeable about their roles in the clinical trial. Well-trained health workers are more likely to be able to provide better services or have access to better job opportunities in higher-income countries.
Private Sector
Another important driver of health worker migration is the private sector. A recent study looked at the benefits of skilled health worker migration and how to mitigate the negatives. The study was conducted in four countries (the United Kingdom, the United States, India, and South Africa). The main objective of the study was to see what was the most important driver of health worker migration. The study measured the relative efficacy of several policy measures. It included a survey of physicians, nurses, dentists, and pharmacists, as well as interviews with several stakeholders. The study was aided by the co-investigators in Canada and India. The most important finding is that a number of stakeholders had a "high" level of interest in the topic. However, there were also several gaps in the knowledge base.
COVID-19 pandemic
During the COVID-19 pandemic, healthcare workers faced workplace shortages and increased workload. This resulted in an unprecedented wave of resignations. Several studies have explored issues surrounding HR management in health care. While many have discussed the challenges facing human resource management in healthcare with regard to COVID-19, less research has addressed turnover intentions among HCWs. A recent survey of 1000 American HCWs found that 18 percent left their jobs over the pandemic. Given the intense pressures experienced by HCWs during the pandemic, this problem could become worse. While the pandemic affected healthcare workers on a personal and professional level, there were many indirect effects on the health of people. These indirect effects include delayed diagnoses, forgone care and increased risk factors. In addition, patients report problems with access to care. During the pandemic, primary health care services played an important role in managing both the indirect and direct effects of the virus. They were instrumental in identifying patients at risk, and providing them with timely information on COVID-19. They also assisted in triaging minor acute illnesses and managing chronic conditions. These services can also contact patients at risk, and offer psychological support. While primary health care was an important part of the pandemic strategy, it was not as effective as it could have been. For example, the number of visits to ambulatory practices has decreased. This may result in underdiagnosis of urgent health problems, due to the shortages.
COVID-19-related mental health issues
During the COVID-19 crisis, health care workers have been subject to psychological distress. These workers may be experiencing stress, anxiety, and insomnia. In addition, the stigma associated with COVID-19 can affect their emotional and mental health.
Stigma in the Workplace
Stigma can be very harmful for people, making them feel isolated and angry. It can also limit their access to resources and educational opportunities. In addition to stigma, COVID-19 may also transmit through a person's behavior. A person may be concerned about developing a substance use disorder, which can weaken the immune system and make it easier for the virus to enter the body. Having a substance use disorder can also increase feelings of depression and anxiety. While there is no single factor that can be blamed for all mental health issues, work-related factors can play an important role. During the COVID-19 pandemic, migrant workers, frontline workers, and helping professions were at a higher risk of developing mental health conditions.
Organizational Factors
Organizational factors also play a role in the mental health of workers. Many organizations have been impacted by the COVID-19 pandemic. Some organizations are also experiencing stigma. People who are stigmatized are not encouraged to call a helpline or seek assistance. Consequently, they may be denied job opportunities and educational opportunities. The mental health implications of the COVID-19 pandemic must be investigated. This will help to improve educational outcomes and social outcomes for people with mental health disorders. In addition, early intervention can improve the labor market outcomes for people with mental health disorders.
COVID-19-related workforce shortages
Despite the best efforts of hospitals, the COVID-19 pandemic has placed significant strain on the healthcare workforce. More than 3.2 million patients have been treated since August of last year. This has led to significant financial and staffing challenges. The COVID-19 pandemic exacerbated existing staffing shortages, requiring hospitals to spend significant money to recruit and retain employees. In addition, the disease has caused a wave of resignations. In some departments, the rate of turnover increased from 18% to 30%. In a Kaiser Family Foundation poll, 3 in 10 health care workers said they were considering leaving the profession. The American Hospital Association estimates that the overall nurse shortage will reach 1.1 million by the end of the year. The health care workforce has undergone an unprecedented wave of resignations. The AHA has called the shortage a national emergency. The association recommends that Congress prioritize funding for healthcare workers. In addition, public health stakeholders should re-evaluate compensation for HCWs. The COVID-19 pandemic has caused the nation to endure high mortality rates due to shortages of medical professionals and equipment. It has also exacerbated geographic disparities in the healthcare workforce. Although the current staffing shortage is still in its infancy, the financial strain will only continue to grow. Hospital margins are projected to be 10 to 11 percent below pre-pandemic levels. The hospital margin has decreased because of wage inflation, the expansion of health care worker benefits, and the use of contract nurse staffing firms. In addition to the shortage of registered nurses, other medical providers are also in short supply. The overall shortage of healthcare workers in the United States is projected to reach 3.2 million by 2026.
Conclusion
HR issues in healthcare are complex and multifaceted. Organizations need to stay abreast of the changing regulations and laws that affect the healthcare industry, as well as craft policies and practices that are in line with industry best practices.