The importance of workplace diversity has been increasing over the past several years. Today, consumers prefer brands that employ a diverse workforce representing a wide variety of native and cultural backgrounds.
However, many companies are still not able to practice workplace inclusion due to outdated recruitment practices and unconscious biases. But, there are ways to adjust your company's recruitment processes to incorporate inclusion and diversity — and that's what this article is all about.
Below-mentioned are 7 of the top ways you can adjust your hiring practices to leverage inclusion in your organization.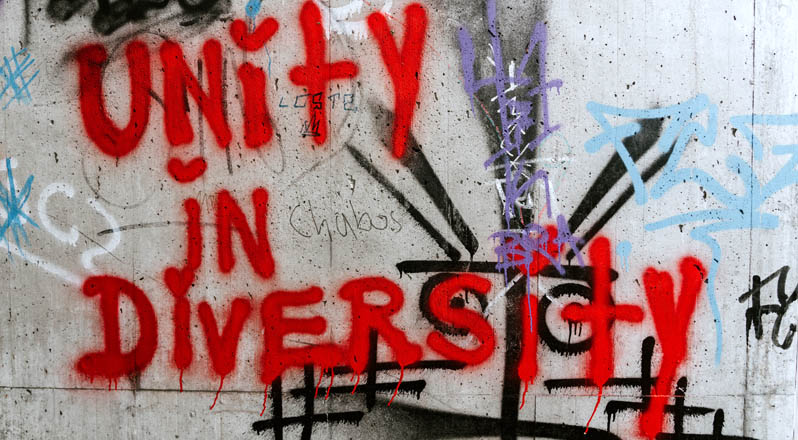 Let's dive in.
1. Promote diversity in your hiring department
If you want to receive job applications from a diverse set of applicants, you need to have a diverse recruitment department first. Your hiring department won't be able to represent openness towards diversity and inclusion if it's not diverse itself.
Make sure you set up a hiring department that consists of people from different native, cultural, and ethnic backgrounds. Furthermore, gender diversity is also an important point to notice.
2. Communicate the importance of diversity
Your existing workforce won't be able to understand the importance of recruitment diversity if you don't communicate. Make sure you're doing everything in your power to deliver the importance of inclusion clearly.
Remember, your staff will follow your lead. So, whatever you tell them to do, make sure you're setting a practical example for them yourself beforehand.
3. Personally check your job descriptions
The job descriptions your HR departments put out to the public have to showcase your inclination towards diversity and inclusion. You see, candidates from diverse environments won't be attracted to your company unless you tell them you're very interested in hiring them.
Make sure you're personally checking all of your posted job descriptions to ensure there's nothing discriminative or biased in them.
If you need help designing your job descriptions or your entire hiring strategy, consider getting in touch with PEO services or EOR (
Employer of records
).
4. Upload diverse graphics to your website and social media
Your website and social media accounts are a direct indication of whether your company promotes and welcomes diversity. If all of your website's images and social media posts include native American, white individuals, people from other groups won't take it positively.
Make sure you're posting images of people from various backgrounds.
5. Examine your leadership members
Your company's administration is a direct representation of your diversity practices. If all of your managers and other administrators are from the same gender, caste, race, color, or nationality — it's not a good representation of diversity in workspaces. In such cases, diverse customers won't be attracted to your company, and hence, won't apply for open positions in your organization.
Make sure your leadership and management team includes all kinds of people from different areas and backgrounds.
6. Use modern, unbiased technology
Humans do often discriminate against candidates based on various factors, but technology doesn't. Modern businesses are using pieces of technology that shortlist the job applicants and choose the best of them. These pieces of tech include chatbots, resume scanners, and others.
To ensure there's absolutely no human bias in your hiring processes, make sure you're relying on at least some of the tech tools available in the market.
7. Find the problematic factors
Last but not least, you have to find and eliminate factors that promoted the lack of diversity in the first place. Analyze your hiring processes and figure out why there's a lack of diversity in your existing work environment.
After you've found out the discriminative factors, do your best to eliminate them and promote inclusion.
The bottom line
Inclusion and diversity are two of the modern pillars of business success today. Most major companies are pursuing goals to get ahead of the competition in this regard.
This article gives you an insight into workplace diversity and inclusion, plus 7 ways to incorporate it into your organization.