Hiring a new employee is a big decision. After all, this person will be responsible for representing your company and its values to the outside world. Therefore, it's critical to take the time to find someone who is the right fit for the job. You'll want to ensure you're hiring someone hardworking, honest, and reliable.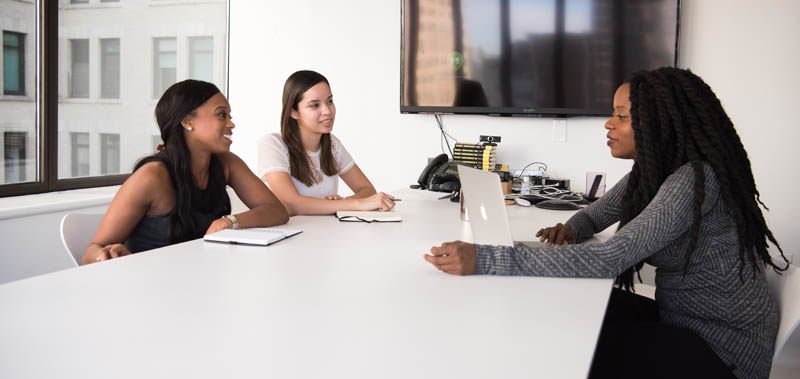 Here are five important things to consider before hiring a new employee:
Check Criminal Records and Background
It's important to know who you're hiring. Checking an applicant's criminal record and background is one way to get a sense of their character. This can be done through an online search or by requesting a background check from a third-party service. In today's day and age, it's better to be safe than sorry.
You don't want to hire someone with a history of violence or theft. You also don't want to hire someone who has lied on their resume or application.
Check criminal records
and also review their social media accounts to get a well-rounded view of the person you're thinking of hiring.
Ensure They're a Good Fit for Your Company Culture
Ask yourself if the new employee will fit your company culture well. It's important to find someone who shares your company's values and who will be compatible with the existing team. A bad cultural fit can lead to problems down the road, so it's worth making sure the new hire will be a good fit.
Company culture is a huge factor in job satisfaction and motivation, so it's important to ensure the new hire will be happy in their role. If they're not a good fit for your company culture, they're likely to be unhappy in their job, which can lead to low productivity and high turnover.
Ensure Skills and Qualifications Match the Role
Any new hire must have the skills and qualifications required to fulfill their role. This means that you need to take the time to consider what the job entails and what sort of person would excel in it. Then, when looking at candidates, check whether they meet your requirements and their potential to grow into the role.
Apart from skills and qualifications, you must also ensure that the candidate's personality is a good fit for your company. After all, no matter how skilled they are, if they don't gel with the rest of the team, it will not work out. So, when you're considering candidates, opt for a highly
adaptable, team-player type
.
Consider How Much Training the New Hire Will Need
Before you bring someone on board, you need to consider how much training they will need. If the role is complex and requires specific skills, it will take longer to get the new hire up to speed. On the other hand, if the role is relatively simple or entry-level, it won't take as much time to train the new hire.
Also, think about how long it will take for the new hire to be productive. This is important because you don't want to bring someone on board and then have them sit idle for weeks or even months while they get up to speed. Ensure you also have the resources in place to support the new hire during their onboarding process.
Is the Employee Likely to be a Long-Time or Short-Term Hire?
This will help you determine how much time and energy you want to invest in training and developing this new employee.
Retaining talented employees
has become increasingly difficult, so you'll want to ensure you're not wasting your time on someone who isn't planning on sticking around for the long haul.
Companies that focus on short-term gains are more likely to experience high turnover rates, which can be very costly. Not only do you have to spend money on recruiting and training new employees, but you also lose out on the valuable knowledge and experience that your long-time employees have to offer.
Consider These Insights Before Your Next Hire
Prioritize these five considerations as you evaluate candidates for your next role. With the ever-changing work landscape, it's more important than ever to ensure you're set up for success by taking the time to find the right fit.