Case closed: Happier workers are more successful workers.
---
Posted by Insightlink on 02/17/22
On Inc.com we read about a massive study (almost one million people), conducted by some of the biggest names in positive psychology, and crystal clear in its conclusions: Being happier dramatically increases your chances of success at work. So next time you're tempted to push pursuing happiness into the future, remind yourself the latest science says happiness brings success and not the other way around.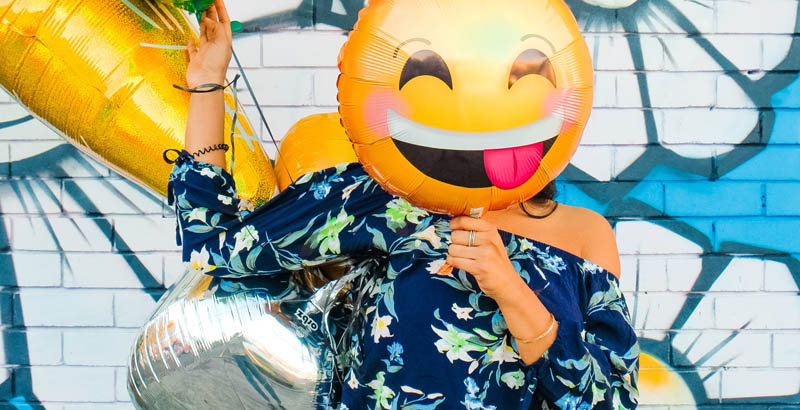 To find out, the team--Paul Lester, Ed Diener, and Martin Seligman (who is often dubbed "
the father of positive psychology
")--set out to collect a huge amount of data. To do so they looked to the world's largest employer: the military. The researchers worked with the U.S. Army to follow nearly one million soldiers over five years, measuring both their well-being upon entering the army and their performance over time.
The results surprised even a team who has devoted much of their careers to the proposition that happiness is worth studying and promoting.
And while we are on the subject of happy employees,
what exactly does make employees happy
? We have always thought happiness was an important metric of employee satisfaction and engagement. You can't be fully engaged if you are constantly down in the dumps. In short, if you want to succeed at any venture, you really, really want a happy workforce (
this MIT article
has specific suggestions). It's also probably worth putting in some effort to make yourself as happy as you can be.
Happy hour anyone?
comments powered by

Where does your company stand on each of the critical "4Cs" of employee engagement and satisfaction?
Commitment
Culture
Communications
Compensation
Find out with a benchmarked and validated 4Cs Employee Survey from Insightlink. Since 2001, one of the most trusted research companies in North America.

How many of each do you have?
Committed Loyalists
Change Seekers
Dissatisfied Compromisers
Satisfied Opportunists
Only the Insightlink 4Cs Employee Survey can give you the full picture and let you hear how your employees feel about their experience at your organization.


About
Insightlink Communications are experts in employee survey design, data collection and analysis. Since 2001 we've helped companies of all sizes measure and improve their employee satisfaction and engagement.



4Cs Blog Home

4Cs Blog Archives


Recent Posts
---
The Modern Workplace Dilemma: Navigating Work Stress and the Temptation to Quit
Best team building activities to strengthen your culture
The Impact of Coworking Spaces on Employee Productivity and Satisfaction
Strategies To Build Training Opportunities for Remote Software Developers
Why are workplace safety inspections important?
Favorite Links
---
Employee Survey
Insightlink's Acclaimed 4Cs Employee Survey
Qualtrics
Advanced Online Survey Platform for Pros
SurveyMonkey
Quick & Easy Online Surveys
Gallup
Home of the Gallup Q12
World at Work
SHRM Blog
Engaged Employees Blog
HR ToolKit Guide to Employee Surveys
Good info on how to write surveys.
Insightlink 360
Makes 360 assessment surveys easy.
InsightExit
Online Employee Exit surveys.