As the season of gratitude approaches, we at Insightlink would like to take a moment to express our deepest thanks to our incredible clients and the hardworking Human Resources professionals who make our work meaningful and impactful. Thanksgiving is a time to reflect on the blessings of the year and appreciate the efforts that make our workplaces thrive.
In the fast-paced world of HR, the holiday season can bring unique challenges. Balancing workloads, managing employee expectations, and ensuring a smooth transition into the holiday spirit can be a daunting task. However, with a strategic approach and a focus on well-being, this Thanksgiving can be both joyful and stress-free.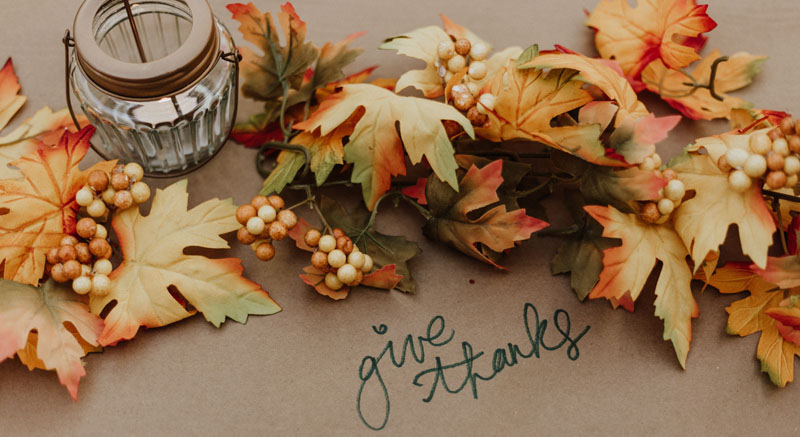 Embrace Time Management

One key to managing workload during the holidays is effective time management. Encourage your team to prioritize tasks, focusing on essential responsibilities and deadlines. Creating a detailed schedule can help everyone stay organized and reduce the chances of feeling overwhelmed.
Consider implementing flexible work hours or remote work options when possible. Giving employees the flexibility to balance work and personal commitments can lead to increased productivity and reduced stress levels.
Set Realistic Expectations

Setting realistic expectations is crucial during the holiday season. Communicate clearly with both clients and team members about project timelines and potential delays. Being transparent about availability and potential challenges can help manage expectations and prevent last-minute crises.
Encourage clients and team members to plan ahead and communicate any potential roadblocks in advance. Proactive communication is key to preventing misunderstandings and ensuring a smooth workflow during the holiday hustle.
Foster a Supportive Work Environment

The holiday season is an opportune time to foster a supportive work environment. Encourage team members to collaborate, share responsibilities, and offer assistance when needed. Creating a culture of mutual support can alleviate individual stress and contribute to a positive and collaborative workplace atmosphere.
Consider organizing team-building activities or small celebrations to boost morale. Recognizing and appreciating hard work can go a long way in maintaining a positive and motivated team, even during busy times.
Prioritize Self-Care

In the midst of holiday preparations, it's essential to prioritize self-care. Encourage employees to take breaks, step away from their desks, and engage in activities that promote relaxation and well-being. Remind everyone that taking care of themselves is not only acceptable but necessary for overall productivity and happiness.
Express Gratitude

Thanksgiving is the perfect time to express gratitude. Take a moment to acknowledge the hard work of your team and express appreciation for the clients who contribute to your success. Sending personalized notes or hosting a virtual gratitude session can create a positive atmosphere and strengthen professional relationships.

As we approach the Thanksgiving holiday, let's remember to be thankful for the opportunities, challenges, and successes that have shaped our year. Wishing our valued clients and dedicated HR professionals a Thanksgiving filled with joy, gratitude, and well-deserved relaxation. May your holiday season be stress-free and your workplace be filled with warmth and camaraderie. Happy Thanksgiving!