It is amazing how few companies actually pay attention to their office environment. With employees spending a huge chunk of their week there, you would think that more companies made an effort to improve their office environment.
In this guide, we're exploring some of the top tips for a productive office space, and as well as creating a space where people will enjoy spending time, you can also create a space where things get done.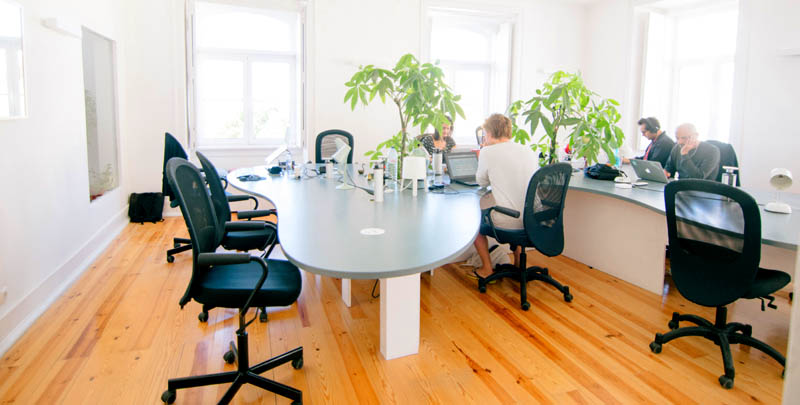 Consider Your Layout
One of the main things about an office space is its layout. A lot of big companies spend plenty of time and money focusing on the layout of their office. For example, you will probably want somewhere that staff can meet and enjoy their downtime, as well as
places for collaboration
and also quiet individual workstations for your employees.
The layout should be a way for people to connect as well as to disappear and get into some deep work if this is what they want. There is a lot to think about in your layout and how it impacts the day-to-day life of your employees.
Incorporate A Training Space Into Your Layout
If you want your office to be productive and your employees to grow, then a space where people can spend time, congregate, and learn can be a perfect solution. It also means that there is a specific place where things like seminars can take place so you don't have to think about where something is going to take place or where you might hold an event.
Consider the Psychology of Color
Could it be time to redecorate? Did you know that
certain colors have a huge impact on mood
and productivity? A lot of interior designers are making their decisions based on color psychology these days and this is great for both the home and for office environments.
Red is great for a workplace where there are physical activities, whereas blue is a color that is best for things like intellectual tasks and deep thinking.
If you want a calming space in your office then green can be a very good option.
Color psychology
is something that there have been a lot of studies in recent years, and people tend to agree on the benefits of certain countries.
Painting companies
may be able to advise or they may just be able to implement the changes you need.
Designate Office Zones
Zoning your office is a great way to ensure that you are
keeping everyone productive
and stopping people from distracting one another. It's also a way to keep your employees around the people they need to communicate with most and the people that they are most productive around.
We know how distracting it can be if a colleague comes and starts eating their lunch or enjoying a break near you, zoning the office and ensuring that each department can be around the people required (or just in a quiet spot alone) can help.
Create Collaborations Spaces
Gathering in a space where others are trying to work quietly is going to disrupt other people from doing their job properly. Instead, a proper collaborative space can be ideal for getting the most done. Giving people the proper space to work in with the facilities they need is the least that you can do within an office space.
We've discussed training spaces already, and this is something that you may wish to double up as your collaborative work space. Flexibility might be required with your spaces in smaller offices especially.
Don't Forget about the Natural Light and View
Natural light is good for the human bodyclock and can help to keep people very productive. Some offices are implementing
custom window coverings
that can give more control over the light that is getting in or even add a hue or tint to the office.
In countries where it gets particularly dark, you will want to make the most of the light and keep staff feeling alert at all times. A dark and sleepy workplace is not conducive to getting a lot done.