How many of your employees are really engaged in their work? Not as many as you might think, according to recent surveys which suggest that about two thirds of Americans aren't engaged by their work. The cost of this to businesses all over the country is substantial, as productivity crashes and sales are lost, so engaging your staff is of paramount importance.
Fortunately, these changes don't have to break the bank. These five tips are the best budget friendly ways to increase employer engagement - you'll see your productivity and your profit boosted without spending a dime.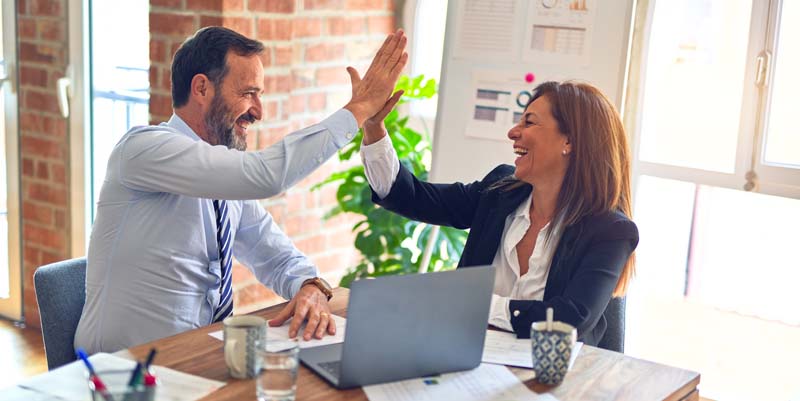 1) Give Them The Tools For The Job
One of the main killers of employee motivation is dealing with bad tools that get in the way of them doing the job. Most employees start out wanting to give their best and will work to the degree that the technology enables them to do so. If an employee feels like the infrastructure that should be helping them is actually hindering them, engagement will drop.
Giving your employees the right tools to do their job lets them perform at their best, engaging with their work seamlessly rather than battling with an outdated interface. Find out if technology is becoming a barrier for your employees, and fix it if so.
2) Create A Training Culture
"Employees will feel more motivated to do their job if they can sense a progression, both in career advancement and in skills development," says Christine Hart, remote worker at
Brit Student
and
Phd Kingdom
. "It's a natural instinct for humans to enjoy learning, and any form of training can sharpen an employee's focus on the task at hand."
Training doesn't have to be costly to your enterprise either - remember, you already employ knowledgeable and skilled individuals in many departments. Investing time in cross-training your employees in the jobs around them won't cost you a dime and will give your employees a feeling that they're being invested in.
3) Listen Out
One of the key characteristics of good leadership is communication - and that means listening, as well as talking. Your employees are going to feel valued when they're listened to, and this will have a big effect on your employee engagement.
Instead of an annual employee review, bring these forward so they're every third or quarter. Make space for employees to talk about their experiences in the role, and ensure that their concerns are actioned. Often, this won't break the bank but it will pay dividends as your workforce becomes more engaged. Once your employees are empowered to speak up, they'll become another source of energy and innovation that can take your business to the next level.
4) Tailored Attention
"In 2020, the workforce is more diverse than ever before," notes Ralph Rivera, business writer at
1 Day 2 write
and
Write My X
. "You can't treat employees like robots and expect them to work their best - they need individual attention to perform to the best of their abilities."
With this in mind, you can start by learning something about your employees' quirks and characters. Providing a quick questionnaire to analyse their personalized tendencies will provide you with the data you need to curate their work experience. It may become readily apparent, for example, that your telephone operator will perform better in a face to face role. Your employee engagement will be boosted immediately.
5) Make It Social
Increasing your employee engagement is all about encouraging them to become invested, personally, professionally and emotionally in their workplace. Encouraging a social atmosphere at work will mean that your employees care about the quality of their work and the performance of the business, as it becomes intrinsically linked to their personal connections.
Running frequent events can ensure that your workforce is interacting without the pressures of a busy day on them, allowing these essential personal connections to develop organically. Don't save it all up for the office Christmas party - regular social events, from barbecues to potlucks to lunchtime games will foster that social atmosphere, and keep employee engagement high.
Engaged Culture
Increasing your employee engagement doesn't always have to mean spending a fortune. Rather, your employees will be more engaged if they feel valued as individuals and build social and emotional connections with their surroundings. This is about culture, so start today. An engaged environment will help your profit margin.

Michael Dehoyos is an HR manager at Write my personal statement and Do my coursework. He founded a human resources consultancy in 2014 and has been supporting businesses to increase productivity through better practices ever since. His further writing can be found at Origin Writings.