Remote working is increasingly on the rise as emerging technology enables employees to have more autonomy and customize their work experience. However, managing remote employees and keeping them engaged through long-distance meetings can be a challenge that requires the right tools that enable you to lead with confidence. Powerful remote meetings are crucial to the success of teams that have a mix of in-office and remote employees, contractors and partners. Fortunately, several collaboration tools on the market today are great at bringing professionals together in an online environment.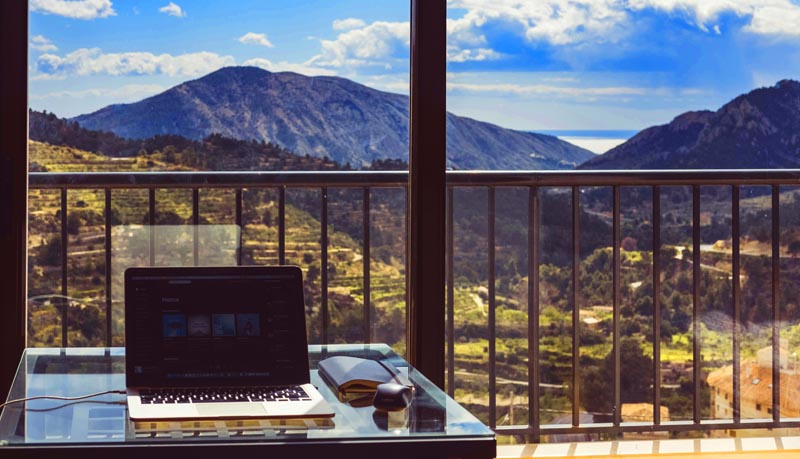 Photo by Euan Cameron on Unsplash
VoIP Conferencing Platforms
Effective video conferencing can help you deliver an effective remote meeting experience with features that boost employee interaction. One of the best platforms is ezTalks Cloud Meeting, which gives users HD video, screen-sharing, VoIP audio conferencing and a whiteboard for portraying concepts and adding annotations. Best of all, it comes with a mobile app participants can use on any mobile device. This makes the meeting even more flexible for remote employees, who can tune in from virtually anywhere.
Zoho Meeting is another conferencing platform for hosting online meetings. Video conferencing, meeting scheduling, screen sharing, chat collaboration and meeting reports all take place within your browser. Hence, there's no need to ask employees to install software on their systems.
Camera Technology for Video Conferencing
Video capability is a critical aspect of remote meetings, because it helps teams feel closer and more engaged no matter how far apart they may be. It's important for team members to see each other face-to-face as clearly as possible for effective communication and social immersion. State-of-the-art cameras on devices with leading-edge processors can provide HD video conferencing without the lagging or pixelation that can make remote conferencing less appealing. Equipping teams with devices such as the Samsung Galaxy S8, which won the EE Pocket-lint award for best smartphone of 2017, allows meeting participants to see and hear each other clearly in real time from any location.
Engaging Presentations
Presentations during meetings need to keep remote employees captivated, and there's no better way to do that than with visually appealing images, GIFs, videos and diagrams that show instead of tell. Great visuals are not only more effective in getting information across, but also helpful in creating a lighter atmosphere that closes the long-distance gap between attendees. Devices like the Galaxy S8 are equipped with high-speed processors that can stream the most engaging presentations without a glitch.
Post-Conference Collaboration
Facilitating remote project collaboration and keeping attendees engaged after meetings is easier than ever with today's cloud-based sharing tools. Thanks to cloud technology, these collaboration platforms can be accessed from any device, as everything syncs in real time. Trello is a tool that helps teams visually organize project information, tasks and documents. Users can drag and drop list items on various "boards" to indicate their workflow, and they can leave comments and upload files.
Basecamp is another cloud-based project management tool that helps remote teams organize tasks and files. Slack allows teams to collaborate in a project-oriented team communication system that integrates with Dropbox and Google Drive for file sharing.
Maximizing Remote Work with Leading-Edge Technology
Advancements in technology have redefined the way we work, making remote employees a common aspect of today's work environment. With the right tools and equipment, it's possible to make remote work manageable without losing the camaraderie and productivity found in an office space. Cutting-edge conferencing software, HD cameras and portable high-speed devices maximize the positive aspects of remote work and ensure employees can stay immersed in their team projects.
For more information, check out this additional resource on Engaging Remote Employees: 5 Creative Strategies That Work You'll find out: Why it is important to prioritize communication, How to set smart goals and expectations and How to host extracurricular activities.